Also in the news...
Relocating to a new country to start a business or get an exciting new role is an exhilarating process, but you need to make sure that youíre fully prepared.
Secretary of State for International Trade, Anne-Marie Trevelyan, welcomes overseas investors and delegates to the Global Investment Summit in London.
Guidance for UK businesses on rules for selling services to Croatia.
The strategic partnership with the Breakthrough Energy Catalyst will mobilise £200 million of private sector funding over 10 years.
Itís recent news the Superbonus 110% has been recently extended to 2023, and this is great if you intend to renovate your home. Superbonus 110% isnít the only available tax break on house renovations; find out how you can save on your taxes whilst renovating your Italian home.
Exporting to Switzerland
Thinking about exporting to Switzerland? The country holds great potential with a stable and trustworthy business, legal and regulatory framework. It also has excellent trading relationship with the UK. In 2017 around 15,200 VAT-registered UK businesses exported goods to Switzerland (ONS, 2017).
Here are some facts about Switzerland that will guide you through the export process: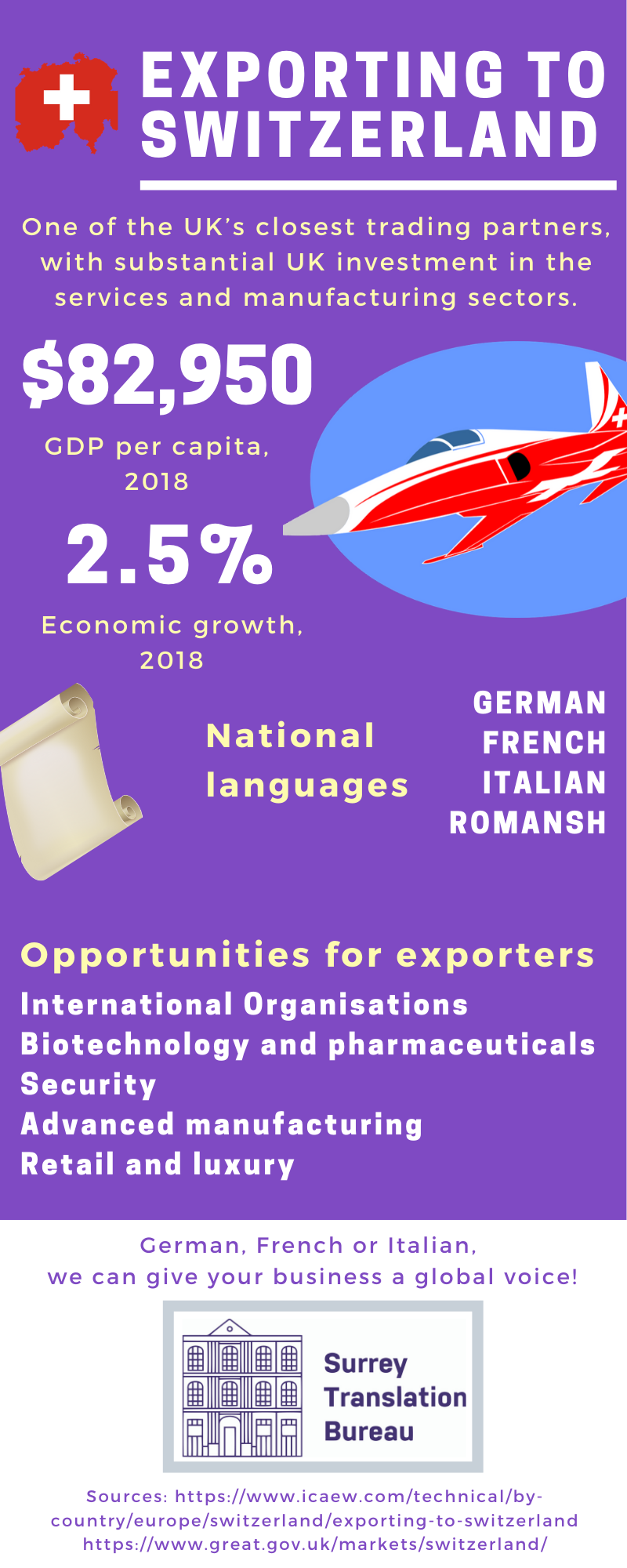 If you want to expand your business in Switzerland, make sure cultural and language barriers donít limit your reach. Having a trusted translation partner will ensure your message is in the right language and tone to make a positive impact on your target market.