Also in the news...
What UK goods vehicle operators need to do to carry out international road haulage.
Find out how to import firewood, such as logs and kindling, into England, Scotland and Wales (Great Britain).
If you're a business that currently buys goods from or sells goods to countries outside the UK, or are planning to trade with Europe from January 2021, HMRC's new tool can help you identify ways you might be able to make the customs process easier for cheaper for your business. This short video shows you how to use the tool.
If you're a UK business thinking about moving goods into or out of the UK , this video is here to help you understand how customs intermediaries or agents can help you. For more information have a look at the guidance available on gov.uk.
If you're buying or selling goods abroad, you need to work out the amount of duty or VAT you owe. This short video tells you how to find out the 'commodity code' classification for your goods, using our Trade Tariff tool. Find out more on GOV.UK
Exporting to Switzerland
Thinking about exporting to Switzerland? The country holds great potential with a stable and trustworthy business, legal and regulatory framework. It also has excellent trading relationship with the UK. In 2017 around 15,200 VAT-registered UK businesses exported goods to Switzerland (ONS, 2017).
Here are some facts about Switzerland that will guide you through the export process: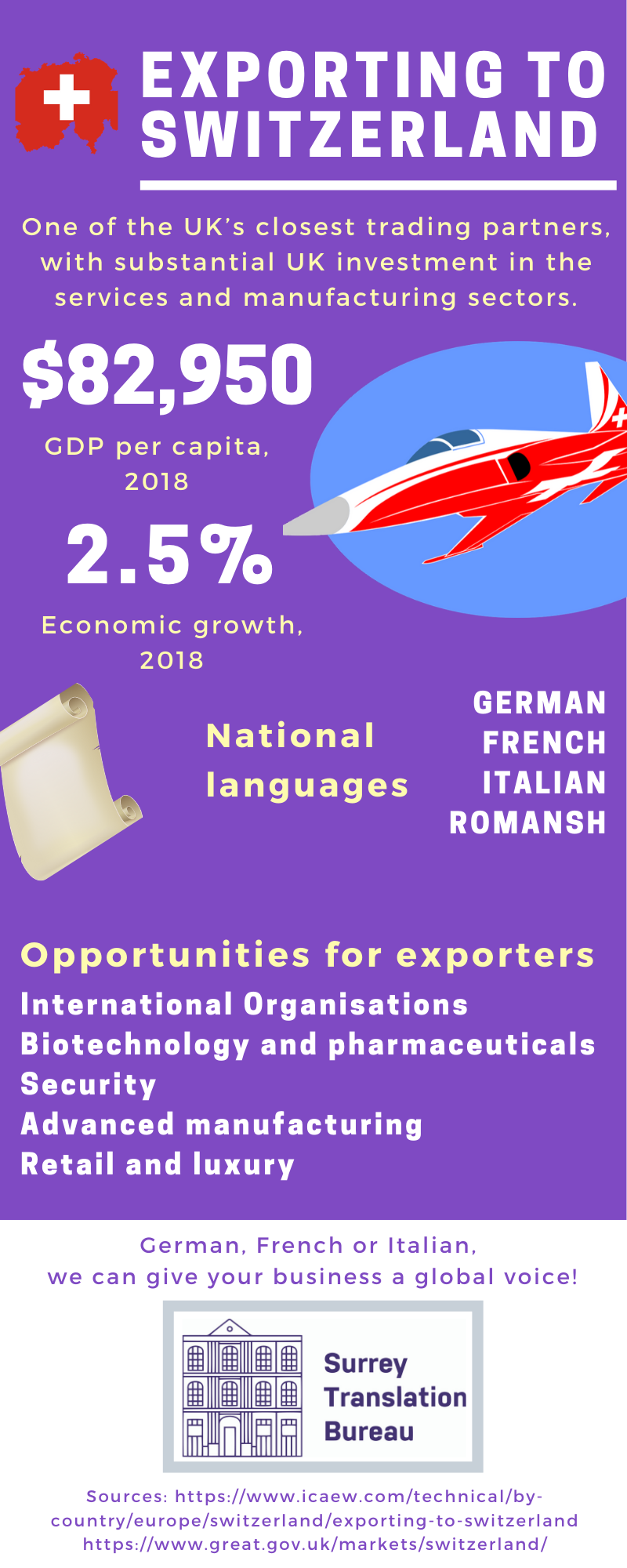 If you want to expand your business in Switzerland, make sure cultural and language barriers don't limit your reach. Having a trusted translation partner will ensure your message is in the right language and tone to make a positive impact on your target market.