Also in the news...
Trading under sanctions with Russia
Lists of confined establishments in Great Britain, Jersey and the Isle of Man approved to export or move ungulates to the EU and Northern Ireland.
Find out about Import VAT and Customs Duty when you send gifts into the UK.
Information on security and political risks which UK businesses may face when operating in Belarus.
This notice advises of revisions to the General Trade Licence Russia Sanctions - Vessels.
Exporting to Switzerland
Thinking about exporting to Switzerland? The country holds great potential with a stable and trustworthy business, legal and regulatory framework. It also has excellent trading relationship with the UK. In 2017 around 15,200 VAT-registered UK businesses exported goods to Switzerland (ONS, 2017).
Here are some facts about Switzerland that will guide you through the export process: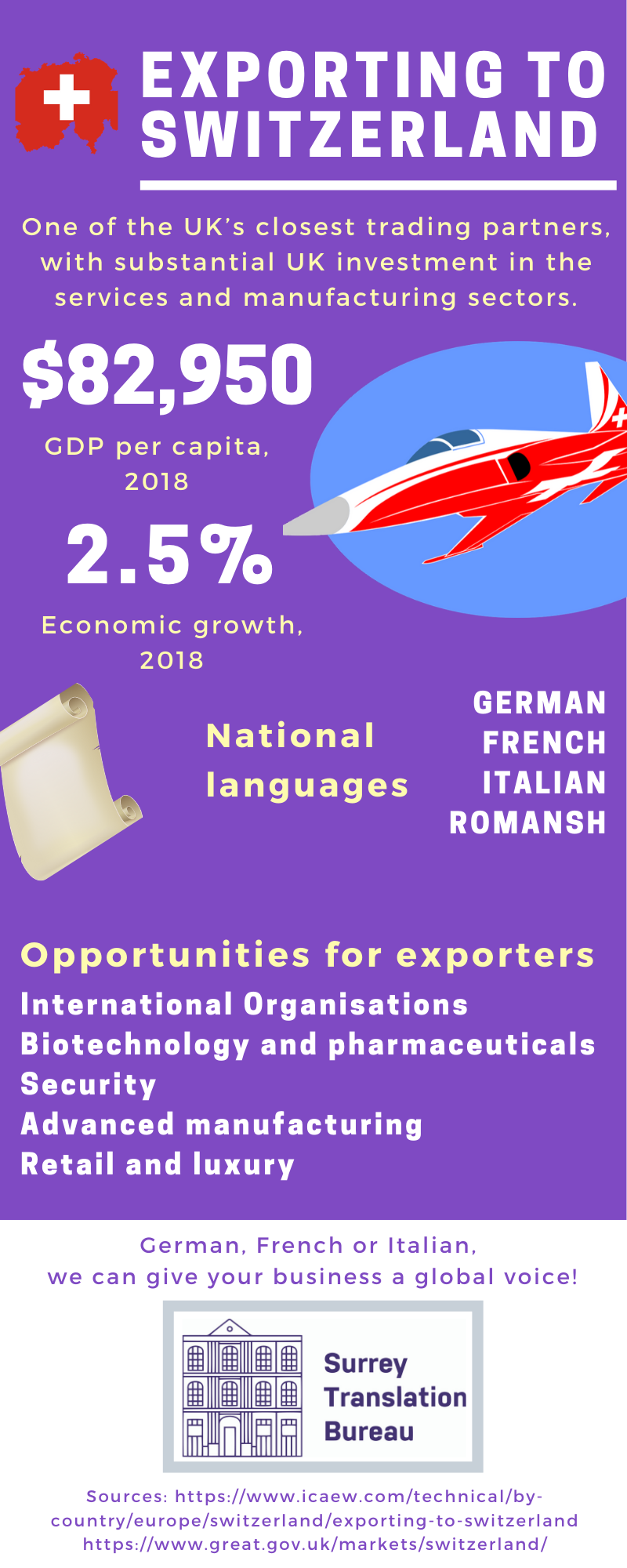 If you want to expand your business in Switzerland, make sure cultural and language barriers donít limit your reach. Having a trusted translation partner will ensure your message is in the right language and tone to make a positive impact on your target market.