Also in the news...
Lists of confined establishments in Great Britain, Jersey and the Isle of Man approved to export or move ungulates to the EU and Northern Ireland.
Find out about Import VAT and Customs Duty when you send gifts into the UK.
Information on security and political risks which UK businesses may face when operating in Belarus.
This notice advises of revisions to the General Trade Licence Russia Sanctions - Vessels.
Notices to exporters contain important information about:
Exporting to Italy
With a population of 62.2 million, Italy is the world's 10th largest importer and also one of the UK's closest trading partners.
In 2017, the country's total value of imports stood at around USD441billion and it also generated a GDP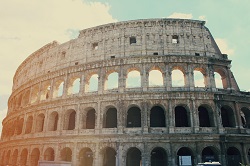 of USD 1.93 trillion* while being the second largest manufacturer in Europe after Germany. The country is a member of the G7 and one of the biggest exporters to Great Britain. It is also a major importer of UK exports like crude petroleum, chemicals, plastics, cars and pharmaceutical products.
There is high demand in Italy for skills in the defence, cyber security, engineering and aerospace sectors, while professional services and technologies from the UK are also much sought-after. The biggest sector in the Italian economy, however, is the agricultural industry with the top products being wine, olive oil, fruits and vegetables.
The country's economy is divided into the industrial northern region, which largely comprises private companies, and the south, which is mainly focused on agriculture and is less developed. The family-orientated culture here means that a large number of small and medium-sized, and even some of the larger companies, are family-owned and traditionalist.
The Italian market has a modern infrastructure, a high degree of internationalisation, and boasts several sectors with innovation capabilities. It is also a gateway to the Mediterranean and Middle Eastern markets, and is one of the world's top tourist destinations. Nonetheless, businesses should be aware of the country's complex bureaucracy and regulations, not just because of existing EU standards, but also as Italy has even stricter regulations when it comes to the packaging and labelling of goods. This could constitute a major challenge when trying to move into the Italian market. That said, in recent years there have been reforms that have helped make it easier to enforce contracts or resolve insolvencies.
Business meetings are usually rather informal and, to the outsider, they can often seem chaotic and unstructured. Building trust and close relationships with business partners is important to Italian businessmen as they tend to be somewhat wary of outsiders. Once trust has been established, it is common to express disagreements openly and without feigning politeness.
Knowledge of the English language is quite extensive in the Italian market but businesses should not merely rely on communicating in English: studies show that the majority of customers around the world prefer to buy products in their native language.
With this in mind, it is advisable to have website content and marketing materials for any goods destined for sale in Italy translated into Italian. This will allow you to reach more people in the target market. This is where a professional translation provider can support you and your business, ensuring that you are best positioned to successfully enter into the often family-orientated and traditional environment that is the Italian market.