Also in the news...
Relocating to a new country to start a business or get an exciting new role is an exhilarating process, but you need to make sure that youíre fully prepared.
Secretary of State for International Trade, Anne-Marie Trevelyan, welcomes overseas investors and delegates to the Global Investment Summit in London.
Guidance for UK businesses on rules for selling services to Croatia.
The strategic partnership with the Breakthrough Energy Catalyst will mobilise £200 million of private sector funding over 10 years.
Itís recent news the Superbonus 110% has been recently extended to 2023, and this is great if you intend to renovate your home. Superbonus 110% isnít the only available tax break on house renovations; find out how you can save on your taxes whilst renovating your Italian home.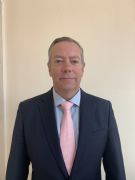 UAE Freezone and Residence Visa Expert
Dubai is the #1 Gulf business hub for your company
If youíre looking at the Gulf and wider MENA region, look no further than Dubai when it comes to company setup.

The Emirate boasts the most business-friendly environment and is the most dynamic and dominant hub in the region. And setting up your new company here has never been easier Ė taking advantage of a smooth and hassle-free process thanks to the company formation experts at Charterhouse Lombard.

So letís look at why Dubai continues to dominate:
Ease of doing business: The UAE regularly tops the ease of doing business rankings when it comes to the entire Gulf region.
World ranking: Dubai ranks 12th in the world in the Global Financial Centres Index, and ranks 1st in the Gulf region.
Tax: Benefit from a pro-business environment. Foreign investors are exempt from personal, corporate, and capital gains tax.
Location: Dubai is not only at the cross-roads of Europe, Asia, and Africa, but its network of, and proximity to, ports and international airports is un-matched in the region.
Simple setup: Working with a company formation specialist means the whole process can be completed extremely quickly, so youíre up and running and ready to go.
When it comes to ĎWhy Dubai?í, the list of benefits is a long one. These five are just some of the great reasons why Dubai is the best business hub in the region for setting up your company.
Click here for information on Charterhouse Lombard's UAE company setup support services.