Also in the news...
Trading under sanctions with Russia
Lists of confined establishments in Great Britain, Jersey and the Isle of Man approved to export or move ungulates to the EU and Northern Ireland.
Find out about Import VAT and Customs Duty when you send gifts into the UK.
Information on security and political risks which UK businesses may face when operating in Belarus.
This notice advises of revisions to the General Trade Licence Russia Sanctions - Vessels.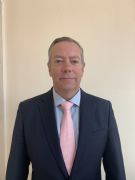 UAE Freezone and Residence Visa Expert
Dubai Free Zone Council Supports E-commerce Strategy
At the upcoming Seamless Middle East 2020 event, which takes place between March 25 and 26th at the Dubai World Trade Centre, the Dubai Free Zone Council (DFZC) will continue their efforts to spread awareness of their Dubai E-commerce Strategy.
The continued growth of the DFZC as an e-commerce hub, combined with the ongoing rise of consumer spending across the Middle East, has allowed for the creation of this forward-thinking strategy.
The Seamless Middle East 2020 exhibition leads the way in the promotion of e-commerce, fintech retail, insurtech and identity sectors.
It first came into existence in 2000 and has gone onto establish itself as one of the longest running e-commerce and fintech events in the world. This year the organisers are expecting over 12,000 attendees from around the world. This includes more than 500 exhibitors and speakers who will be presenting the latest technology and innovations within their respective fields.
Leading the way on a global stage
Dubai's influence on a world stage continues to grow and the DFZC are keen to use the exhibition as an opportunity to demonstrate the full capabilities of the region. At the same time, it hopes to illustrate its ability to forecast and introduce future trends.
Crown Prince of Dubai and Chairman of Dubai Executive Council, HH Sheikh Hamdan Bin Mohammad bin Rashid Al Maktoum, launched the Dubai E-commerce Strategy back in September 2019.
Speaking recently, the secretary general of DFZC, Dr Mohammed Al Zarooni, commented on how the council has continued to offer its support to the e-commerce sector. He stated this has been from policy level down, including an ongoing number of initiatives designed to support its growth.
Dr Al Zarooni went on to reiterate the importance of the upcoming event as it provides a global platform for companies at both a local and international level to share knowledge and information. He believes there are huge commercial opportunities available for all parties involved, and the success of a number of Dubai-based e-commerce companies on a global stage is testament to this.
New initiatives for local and international investment
Projections estimate that by 2023 e-commerce will add as much as Dh12 billion to the local gross domestic product (GDP). The strategy will also aim to increase the market share of Dubai businesses in terms of regional distribution by up to Dh24 billion by 2022.
The introduction of new policies is designed to cut costs for e-commerce firms by 20%. This will cover things such as VAT and transport, storage, customs fees and more. In addition to this, the strategy will also look to reduce customer clearance processes and lower fees associated with goods transported within the free zone.
Since being formed in 2015, the DFZC has managed to introduce a number of regulations and support networks in aid of local, regional and global organisations and regulators. Council members are also able to distribute thoughts on best practices, all in the aim of strengthening their position as one of the world's most exciting destinations for investment, while also contributing to Dubai's continued growth.