Also in the news...
Experimental trade in services data, including breakdown of exports and imports by country and geographical region, EU and non-EU.
Liz Truss announces technology and infrastructure tie-ups with India to boost both economies and help developing countries grow in a clean and sustainable way.
Trade department support for exporters in week-long event taking place next month
Relocating to a new country to start a business or get an exciting new role is an exhilarating process, but you need to make sure that youíre fully prepared.
Secretary of State for International Trade, Anne-Marie Trevelyan, welcomes overseas investors and delegates to the Global Investment Summit in London.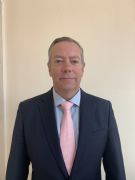 UAE Freezone and Residence Visa Expert
DUBAI EXPO STARTS NEXT MONTH - AND IT'S NOT TOO LATE TO JOIN!
These are exciting times for Dubai and the UAE. With the entire business worldís attention soon to turn to the Emirates with the delayed Expo 2020 kicking off in October (and continuing all the way through to the end of March next year) itís never been a better time to be a UAE business owner
Itís not too late for you to be a part of it. Here are just a few of the great industry opportunities as we approach the Expo:
Tourism: We know that Dubai is already world-famous for tourism (as well as business visitors), but the event is estimated to bring in 25 million visitors over the six month period, with a huge number of new hotels and other supporting services required. The opportunities for tourism-related services is one of the most exciting areas.
Real estate: Expo 2020 has meant a large number of new construction projects Ė many of them government-led. In addition to new hotels, an entire smart city has been constructed, with all projects having a firm eye not just on the event itself but providing value in the long term for those in the UAE after the Expo has ended.
Energy/sustainability: As a regional leader in the development of technology around sustainability, this is an opportunity for Dubai to demonstrate some of its breakthroughs in the fight against climate change, as well as showing the important moves being made away from reliance on oil. Opportunities abound in this sector, and those with eco-minded projects could not find a better platform to showcase their ideas.
After the event: Dubai is ensuring that what is built for the Expo continues to be useful long after. With that in mind, setting up your business now means you not only take advantage of the event, but will then be in place to reap some of the benefits of the aftermath. With improved infrastructure, and new investments coming in, now is the time for entrepreneurs to make their claim in front of a global audience.
Today, entrepreneurs from around the world have a chance to join Expo and share their story, their business, and their offering with the world when it arrives on Dubaiís doorstep on October 1. So, donít wait!