Also in the news...
The UK is one of the best places on Earth to have a business. This makes many overseas companies seek to enter the UK market.
The Federal Capital Territory (FCT) Abuja, Nigeria's capital is gradually becoming a renowned city in Africa. In recent times, there has been an influx of people into the city and its real estate development and construction sectors are developing at a tremendous pace.
Looking to set up your UAE company? How about a visa for life? It might sound too good to be true, but it's a reality. And the offer ends October 31st.
If you want to build traction for your startup, you need to invest in a high-quality website. You also can't afford to make too many mistakes, because a good website costs money.
The Government reveals the 12 businesses from across the UK who will showcase their green technology and innovations at the Global Investment Summit.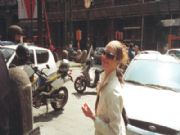 Start Doing Business Overseas
Doing Business In China Guide
China is the great economic success story of the past 30 years. Since the "reform and opening-up" policy was introduced in 1978, China has changed beyond recognition.
A Soviet-styled planned economy has transformed into a vibrant market-orientated economy and 600 million people have been lifted out of poverty. Between 1985 and 2010, 70% of the world population who had been lifted out of poverty were Chinese. Without China, the global poor population would have risen by 58 million.


Well known for its manufacturing capability, China is the largest global producer of toys, textiles, washing machines, cameras and computers (among hundreds of other products). It is also the world's largest consumer of iron, steel, coal and cement, and China's hunger for raw materials continues.