Also in the news...
Liz Truss announces technology and infrastructure tie-ups with India to boost both economies and help developing countries grow in a clean and sustainable way.
Trade department support for exporters in week-long event taking place next month
Relocating to a new country to start a business or get an exciting new role is an exhilarating process, but you need to make sure that you're fully prepared.
Secretary of State for International Trade, Anne-Marie Trevelyan, welcomes overseas investors and delegates to the Global Investment Summit in London.
Guidance for UK businesses on rules for selling services to Croatia.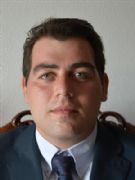 Italy Accounting Expert
Contractor Payroll Services: How To Choose Them?
Contractor Payroll services: how do they work and what you should know
Why should I use a contractor payroll service?
When you're going to work abroad or are already working abroad, you have to keep a lot of things in mind. Obtaining work permits, residence permits, and not only for yourself, but also potentially for the workers too. Payroll services allow you to effectively manage contractors, ensuring that they are always paid on time and with all the taxes of the new country taken into account.
Effective payroll management plays a vital role in addressing taxation regulations and immigration issues governing the independent contractors, freelancers and consultants. You'll also find that most services will have a dedicated customer service line should any problems arise.
Hiring an independent contractor, freelancer or consultant to do some quick contract work can be a valuable service for your business, but comes with its own set of problems. If you want to hire freelancers, contractor payroll services will save you a lot of hassle come tax time. Independent contractors in Italy are entirely responsible for paying their own taxes, which saves you money on benefits, insurance, and training.
What if I want to do payroll myself?
​Large companies will often do payroll in house as they have the resources to maintain a dedicated department, but for smaller companies and individuals who hire contractors it is generally easier to delegate the job to a contractor payroll service. This will save you time, frustration and, ultimately, leave you free to grow your business.
If, instead, you choose to do your own payroll processing for your employees, you're responsible for filling out all of the tax paperwork for each individual contractor, as well as mailing them and keeping a detailed account of all transactions. However, a payroll service will do that for you.
They'll also take care of preparing and sending monthly payslips, preparing the annual withholding tax statements (Certificazione Unica), making sure correct contributions are made to the social security system, and keeping detailed files for your contractors.
You and your clients will be able to focus on the job, or jobs, at hand, knowing that a payroll service will have you covered.
Check out our video about paying company's taxes in Italy below or our video about tax residency in Europe.