Also in the news...
Forex Market is also known as Foreign Exchange Market or Currency Trading Market.
Obtaining a business license in Italy: what you need to know
The UK has introduced a points-based immigration system.
Find out what you need to do to prepare for making declarations on the Customs Declaration Service.
If you're setting up a new online business, having a user-friendly website and sound SEO strategy that's tailored to your target market is important. And if you're targeting British consumers, there are a few SEO boxes you can tick to ensure you rank well on UK-based searches and drive the right traffic back to your website.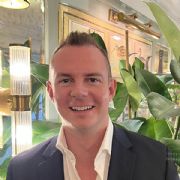 UK Tax Expert
Company Pension Schemes
UK Company Pension rules have been in the news for the past few years, particularly that the UK population are not making sufficient financial provision for their retirement and with longer life spans many people run the risk of not being able to live comfortably when they retire. The Government have taken steps to ensure that employees are members of a pension scheme and do not solely rely on state pensions.
The Pensions Act 2008 requires all employers to set up and contribute to a workplace pension scheme for anyone they directly employ. This legislation applies to any employer who has one or more members of staff. This is called "Automatic Enrolment".
Companies must have a pension scheme in place once their "automatic staging date" has been reached. The automatic staging date for companies was set in 2012 and the larger employers were required to have pension arrangements in place at an earlier date than smaller employers.
There are different pension schemes and providers that a company can choose from and care must be taken when selecting the scheme. However, whichever scheme is selected it must satisfy the Pensions Act requirements.