Also in the news...
Find out about new safety and security declarations that will apply from 1 October 2021 on goods leaving Great Britain (England, Scotland and Wales).
It is one of the best ways for the Italian citizen to manage their business. This corporate vehicle allows access to multiple advantages of an advanced jurisdiction such as the US and also manages to maintain a low tax rate with very manageable levels of accounting and bureaucracy.
Joint Ministerial Declaration on Future Economic Cooperation between the Association of Southeast Asian Nations (ASEAN) and the United Kingdom of Great Britain and Northern Ireland (UK).
These are exciting times for Dubai and the UAE. With the entire business world's attention soon to turn to the Emirates with the delayed Expo 2020 kicking off in October (and continuing all the way through to the end of March next year) it's never been a better time to be a UAE business owner
The concierge service provides a one-stop shop to help maritime businesses interact with government departments.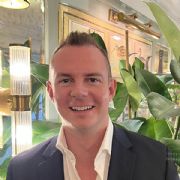 UK Tax Expert
Company Pension Schemes
UK Company Pension rules have been in the news for the past few years, particularly that the UK population are not making sufficient financial provision for their retirement and with longer life spans many people run the risk of not being able to live comfortably when they retire. The Government have taken steps to ensure that employees are members of a pension scheme and do not solely rely on state pensions.
The Pensions Act 2008 requires all employers to set up and contribute to a workplace pension scheme for anyone they directly employ. This legislation applies to any employer who has one or more members of staff. This is called "Automatic Enrolment".
Companies must have a pension scheme in place once their "automatic staging date" has been reached. The automatic staging date for companies was set in 2012 and the larger employers were required to have pension arrangements in place at an earlier date than smaller employers.
There are different pension schemes and providers that a company can choose from and care must be taken when selecting the scheme. However, whichever scheme is selected it must satisfy the Pensions Act requirements.