Also in the news...
Find out how to import firewood, such as logs and kindling, into England, Scotland and Wales (Great Britain).
If you're a business that currently buys goods from or sells goods to countries outside the UK, or are planning to trade with Europe from January 2021, HMRC's new tool can help you identify ways you might be able to make the customs process easier for cheaper for your business. This short video shows you how to use the tool.
If you're a UK business thinking about moving goods into or out of the UK , this video is here to help you understand how customs intermediaries or agents can help you. For more information have a look at the guidance available on gov.uk.
If you're buying or selling goods abroad, you need to work out the amount of duty or VAT you owe. This short video tells you how to find out the 'commodity code' classification for your goods, using our Trade Tariff tool. Find out more on GOV.UK
You'll need a licence to import or export certain types of controlled goods. You may also need to pay extra duty in the UK. Unsure if this applies to your goods? This short video explains more about the types of goods that are classed as controlled. Find out more on GOV.UK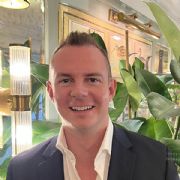 UK Tax Expert
Choose a trusted advisor
Choose a trusted advisor to help you research the UK and European market as opportunities can be a minefield. In order to make sure you are getting the most appropriate advice, you need to talk to the right people.
Ask yourself if they are a UK national or someone with experience of working in or with the UK? Do they understand the UK market? Are they able to advise on general business matters, as well as employment contracts, culture and tax.
So often these choices are predicated on an ad hoc basis, by talking to someone who knows someone who might help. Sometimes no help is requested, nor thought about. Yet key to a smooth entry into the UK, and ongoing success could well stem from having someone independent to help advise on a variety of aspects from a local perspective. Doing business in the UK is a whole different challenge compared to doing business in your home country. The best way to succeed is to harness the local knowledge and experience necessary to guide you to success by avoiding pitfalls.
We act as Company Secretary for our clients, with our address as the Registered Office. While this is not mandatory, we strongly advise this role is utilised especially when there are no UK based directors, or when trying to open a bank account for example.