Also in the news...
Trading under sanctions with Russia
Lists of confined establishments in Great Britain, Jersey and the Isle of Man approved to export or move ungulates to the EU and Northern Ireland.
Find out about Import VAT and Customs Duty when you send gifts into the UK.
Information on security and political risks which UK businesses may face when operating in Belarus.
This notice advises of revisions to the General Trade Licence Russia Sanctions - Vessels.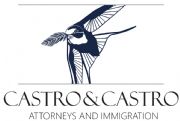 Mexico Corporate Law & Immigration
Can I Open A Corporation In Mexico On The Web?
Yes, the Mexican Government offers that possibilility, both for Nationals and Foreigners, under the legal figure of Sociedad por Acciones Simplificada , SAS.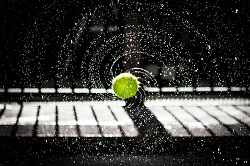 Photo: Josh Calabrese, UNSPLASH
Why was this created?
To fight informality
To facilitate the incorporation process for small businesses
To allow a sole proprietorship scheme (more than one partner is also allowed)
To offer a scheme in full compliance to our taxing, labour and social security laws
To encourage the growth of small businesses into an eventually more complex form of operation
Though foreigners incorporating a company must complete previous steps to have the full documents to start the company, this is still the fastest way to do it. Even though it can be only incorporated online on the government platforms, the SAS can also be constituted before a public notary.
The following link from the Ministry of Economy shows the steps and general information on this:
https://www.gob.mx/tuempresa/articulos/crea-tu-sociedad-por-acciones
The scheme also facilitates to perform various steps on line:
The name authorization under which the corporation will operate
Registration in the Public Registry of Commerce (RPC)
Registration of the Corporation before the Federal Registry of Tax Payers (RFC)
Obtain the Electronic Signature of the Corporation (Tax Purposes)
Registration before the Mexican Institute of Social Security (IMSS)
Restrictions
Annual revenue should not be above $5,000,000 Mx Pesos, that is, $ 261,233 US Dlls at a $19.14 rate of exchange. If revenue is higher for the fiscal year, then the SAS would have to be changed into a different form of corporation
Only individuals, nationals or foreigners can open a SAS, never Corporations
Partners of a SAS cannot be decision-making partners for another corporation in Mexico
The information described refers to the general conditions for this kind of corporation in Mexico.
Photo: Andreas Klassen, UNSPLASH
Still, it is important to consider various factors specific to each situation, and evaluate the SAS figure and others available in our legislation.
Our legal firm can thoroughly go through your requirements and provide you with various scenarios and perform the necessary steps to start your corporation.


We will gladly assist you.
Daniel Castro
Managing Partner
Daniel.castro@lawyer.com