Also in the news...
If you run an EU-based business, check what your business needs to know to continue trading with the UK.
Find out about new safety and security declarations that will apply from 1 October 2021 on goods leaving Great Britain (England, Scotland and Wales).
It is one of the best ways for the Italian citizen to manage their business. This corporate vehicle allows access to multiple advantages of an advanced jurisdiction such as the US and also manages to maintain a low tax rate with very manageable levels of accounting and bureaucracy.
Joint Ministerial Declaration on Future Economic Cooperation between the Association of Southeast Asian Nations (ASEAN) and the United Kingdom of Great Britain and Northern Ireland (UK).
These are exciting times for Dubai and the UAE. With the entire business world's attention soon to turn to the Emirates with the delayed Expo 2020 kicking off in October (and continuing all the way through to the end of March next year) it's never been a better time to be a UAE business owner
Can Banks Benefit from Social Networks?
Social networks are fast becoming strong tool for marketing research. The information freely available here is very valuable for many marketing experts. Like all other businesses banks too can benefit from this.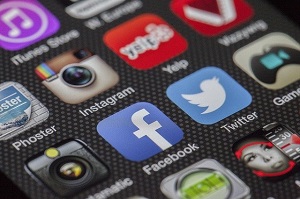 Image by Thomas Ulrich from Pixabay
Do you remember when the last was, when you went without checking your social network account? Social networks became popular in early 2000's but now they have garnered over 2.4 billion users all over the world. There is so much one can do here, one can hardly continue the day without them. They have become necessary for socializing in modern society.
Social networks are attractive platforms for marketing experts. People willingly share all personal information here. This is what targeting advertising looks for. They identify such individuals by analyzing their location, job, age and other information present on their profile. The company sends them a message about their services. Depending upon the customer's needs they might get engaged or not.
You can read more about how to choose Fintech software development company here.
Advantages of Social Networks for Banks
Social networks provide solutions for recruiting, development of relationships with client and marketing. No matter what your purpose is – searching for new employees, attracting new customers and bridging communication gaps with clients and customers, social networks have all the necessary tools for you to carry out these actions. The following are few benefits of social networks for banks:
Community Building
Banks and the people in them are not famous for being warm and fuzzy. But as the world is progressing banks are too trying to foster the community around them. They should try to get close to their customers by focusing on customer service. For that they need to adopt the personality of the people they serve. Community building is something that banks should focus on because it touches all the important points of people's lives.
Knowledge about Market
It won't be long before your customers reject your approach if you keep pushing your services and product towards them. It is always better to understand your customer and modify the products and services accordingly. It will surely boost the response of your customers.
With the help of social media marketing analytics, banks can find out what the pie-share is for the different services and products they offer. They can also find out what people are talking about under different subjects. You can then use this information and provide customized solutions for your audience.
New Customers
Social networks have become business generator for banks. Some banks attracted more customers when they joined social networks. They also help humanize these organizations. If you'd like you can read more about how custom software development can benefit the travel industry here.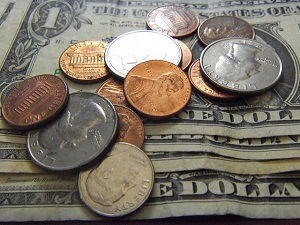 Final Thoughts
Realizing the potential for marketing, social networking platforms have now become expensive. But still banks are likely to invest in it. Social networks can provide more benefits at little cost. But according to a survey many financial institutes think it unnecessary to use social networks for their marketing strategy. They don't see the opportunities that social networks provide. But the success of competitor institutes that use social networks may change their minds.