Also in the news...
If you run an EU-based business, check what your business needs to know to continue trading with the UK.
Find out about new safety and security declarations that will apply from 1 October 2021 on goods leaving Great Britain (England, Scotland and Wales).
It is one of the best ways for the Italian citizen to manage their business. This corporate vehicle allows access to multiple advantages of an advanced jurisdiction such as the US and also manages to maintain a low tax rate with very manageable levels of accounting and bureaucracy.
Joint Ministerial Declaration on Future Economic Cooperation between the Association of Southeast Asian Nations (ASEAN) and the United Kingdom of Great Britain and Northern Ireland (UK).
These are exciting times for Dubai and the UAE. With the entire business worldís attention soon to turn to the Emirates with the delayed Expo 2020 kicking off in October (and continuing all the way through to the end of March next year) itís never been a better time to be a UAE business owner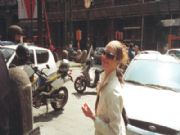 Start Doing Business Overseas
Building a Productive International Sales Network
One of the biggest challenges of exporting is creating a sales network to market your product overseas.
For start-ups with limited resources, it can seem like a colossal feat. However, you fortunately have got a lot of options to choose from.
Selling to Domestic Buyers Who Export
The simplest method of building an international sales network is to sell your products to domestic buyers who will then export them internationally. From your businessís viewpoint, these transactions are similar to selling your products to any other domestic buyer, because the buyer - not you - adopts all responsibility and deals with all of the exporting details. The disadvantage is that the buyer also decides upon how and where your product is sold.
Perhaps it sounds like this method doesn't achieve much in the way of creating a foreign sales network. But for a start-ups and small businesses taking their initial steps in exporting, it's a fantastic, reduced-risk way to enter an international market.
Exporting Through Intermediaries
If you are searching for an avenue to keep more control over how your products are exported, then exporting through an intermediary may prove more beneficial than selling to a domestic exporter. Intermediary companies are experts in connecting domestic firms with overseas buyers.
Further to using an intermediary's specialism, this method keeps you more closely involved in the process of exporting. You maintain more of decision-making, and will understand more about the process of exporting too.
Direct Exporting
Direct exporting is probably the most confounding and risky way to create an international sales network: you will be responsible for every facet of the process, as well as overseas marketing and distribution. For many companies, this will necessitate an internal restructuring, and a level of specialism they probably donít have.
A common way to export products internationally is to employ a foreign distributor. Distributors are people who buy products from exporters, re-selling them within their own territory. Furthermore, they offer services and help for your products, removing the necessity for you to build your own mechanisms for international consumers.
If preferable, you can also sell straight to international retailers: you will be required to create a network of foreign sales agents, similar to selling your products domestically.
Exporting first-timers seldom begin creating an international sales network via direct exporting. Conversely, they create their network in different stages, starting with the employment of intermediaries and exponentially progressing to direct exporting as they acquire fundamental knowledge and adapt their business. To maximise your chances of success, ensure you meticulously make a plan to build a foreign sales network that is appropriate to your aims, means and level of expertise.