Also in the news...
If you run an EU-based business, check what your business needs to know to continue trading with the UK.
Find out about new safety and security declarations that will apply from 1 October 2021 on goods leaving Great Britain (England, Scotland and Wales).
It is one of the best ways for the Italian citizen to manage their business. This corporate vehicle allows access to multiple advantages of an advanced jurisdiction such as the US and also manages to maintain a low tax rate with very manageable levels of accounting and bureaucracy.
Joint Ministerial Declaration on Future Economic Cooperation between the Association of Southeast Asian Nations (ASEAN) and the United Kingdom of Great Britain and Northern Ireland (UK).
These are exciting times for Dubai and the UAE. With the entire business world's attention soon to turn to the Emirates with the delayed Expo 2020 kicking off in October (and continuing all the way through to the end of March next year) it's never been a better time to be a UAE business owner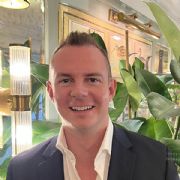 UK Tax Expert
Branch in the UK Vs. UK Ltd (subsidiary) Company
We are frequently asked about a branch vs. a subsidiary (Ltd) company and benefits/drawbacks of both.
The basics
A branch can also be referred to as a representative office, or a UK establishment.

A subsidiary is sometimes referred to as a sub, or UK wholly owned subsidiary.

The subsidiary is a completely separate legal entity from the overseas parent company.

A branch is an office – whether physical or not – of the presence of the overseas company, registered with Companies House in the UK. It is not governed under UK law but does have some filing requirements. This means the branch legally separated, and the parent company is liable for these reporting requirements, obligations and debts that may be ensued for the UK branch.

A UK Branch can be easier to establish and closed down if unsuccessful. However, UK and European based customers may prefer to deal with a UK company rather than the branch of an overseas company.
The simple way to describe this, if you're purchasing a product on an e-commerce website, would you rather purchase from a local company, or one based overseas? Invariably the answer is the same, but this is company/objective specific. If you only need a 'light' presence for a market tender process, for example, then a branch may be a better option.

We would be happy to discuss your UK setup requirements. Every client is different, we appreciate that, and should be treated on an individual basis – depending on what you are trying to achieve in the UK/Europe. Get in touch for further support.