Also in the news...
Specification of requirements and grant funding agreements for exhibitors in Great Britain and Northern Ireland.
A free trade deal between the UK and India could bring huge benefits for Scotch whisky producers, as the UK Government looks to cut tariffs of up to 150%.
Information on key security and political risks which UK businesses may face when operating in Belgium.
Use this guide as a supplement when using the CHIEF and CDS trade tariffs to import and export goods to and from Great Britain (England, Scotland and Wales) after the end of the transition period.
Find out how inland pre-clearance checks affect you and what you need to do when we carry out checks on your goods.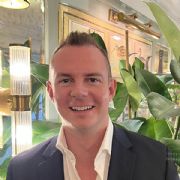 UK Tax Expert
Branch in the UK Vs. UK Ltd (subsidiary) Company
We are frequently asked about a branch vs. a subsidiary (Ltd) company and benefits/drawbacks of both.
The basics
A branch can also be referred to as a representative office, or a UK establishment.

A subsidiary is sometimes referred to as a sub, or UK wholly owned subsidiary.

The subsidiary is a completely separate legal entity from the overseas parent company.

A branch is an office – whether physical or not – of the presence of the overseas company, registered with Companies House in the UK. It is not governed under UK law but does have some filing requirements. This means the branch legally separated, and the parent company is liable for these reporting requirements, obligations and debts that may be ensued for the UK branch.

A UK Branch can be easier to establish and closed down if unsuccessful. However, UK and European based customers may prefer to deal with a UK company rather than the branch of an overseas company.
The simple way to describe this, if you're purchasing a product on an e-commerce website, would you rather purchase from a local company, or one based overseas? Invariably the answer is the same, but this is company/objective specific. If you only need a 'light' presence for a market tender process, for example, then a branch may be a better option.

We would be happy to discuss your UK setup requirements. Every client is different, we appreciate that, and should be treated on an individual basis – depending on what you are trying to achieve in the UK/Europe. Get in touch for further support.