Also in the news...
Find out how to import firewood, such as logs and kindling, into England, Scotland and Wales (Great Britain).
If you're a business that currently buys goods from or sells goods to countries outside the UK, or are planning to trade with Europe from January 2021, HMRC's new tool can help you identify ways you might be able to make the customs process easier for cheaper for your business. This short video shows you how to use the tool.
If you're a UK business thinking about moving goods into or out of the UK , this video is here to help you understand how customs intermediaries or agents can help you. For more information have a look at the guidance available on gov.uk.
If you're buying or selling goods abroad, you need to work out the amount of duty or VAT you owe. This short video tells you how to find out the 'commodity code' classification for your goods, using our Trade Tariff tool. Find out more on GOV.UK
You'll need a licence to import or export certain types of controlled goods. You may also need to pay extra duty in the UK. Unsure if this applies to your goods? This short video explains more about the types of goods that are classed as controlled. Find out more on GOV.UK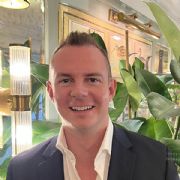 UK Tax Expert
Branch in the UK Vs. UK Ltd (subsidiary) Company
We are frequently asked about a branch vs. a subsidiary (Ltd) company and benefits/drawbacks of both.
The basics
A branch can also be referred to as a representative office, or a UK establishment.

A subsidiary is sometimes referred to as a sub, or UK wholly owned subsidiary.

The subsidiary is a completely separate legal entity from the overseas parent company.

A branch is an office – whether physical or not – of the presence of the overseas company, registered with Companies House in the UK. It is not governed under UK law but does have some filing requirements. This means the branch legally separated, and the parent company is liable for these reporting requirements, obligations and debts that may be ensued for the UK branch.

A UK Branch can be easier to establish and closed down if unsuccessful. However, UK and European based customers may prefer to deal with a UK company rather than the branch of an overseas company.
The simple way to describe this, if you're purchasing a product on an e-commerce website, would you rather purchase from a local company, or one based overseas? Invariably the answer is the same, but this is company/objective specific. If you only need a 'light' presence for a market tender process, for example, then a branch may be a better option.

We would be happy to discuss your UK setup requirements. Every client is different, we appreciate that, and should be treated on an individual basis – depending on what you are trying to achieve in the UK/Europe. Get in touch for further support.