Also in the news...
The UK is one of the best places on Earth to have a business. This makes many overseas companies seek to enter the UK market.
The Federal Capital Territory (FCT) Abuja, Nigeriaís capital is gradually becoming a renowned city in Africa. In recent times, there has been an influx of people into the city and its real estate development and construction sectors are developing at a tremendous pace.
Looking to set up your UAE company? How about a visa for life? It might sound too good to be true, but itís a reality. And the offer ends October 31st.
If you want to build traction for your startup, you need to invest in a high-quality website. You also can't afford to make too many mistakes, because a good website costs money.
The Government reveals the 12 businesses from across the UK who will showcase their green technology and innovations at the Global Investment Summit.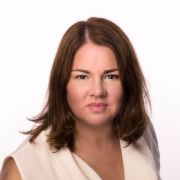 Ireland Business Expert - Setting up companies in Ireland
Br-Exit - To Be or Not to BE
Prepare for the uncertainty of Brexit to mitigate the potential risks such a customs costs, currency fluctuations, lower Euro cashpools, delayed exports and imports, regulatory issues and margin erosion.
Position your business in Ireland to take advantage of the benefits of being in the EU. It is relatively low cost and quick to set up a business presence in Ireland, which can fully represent your UK
business within the EU, giving direct access to the EU markets and trade opportunities. Set up an Irish bank account and Irish tax registrations to allow your business to stay within the EU.
Our UK local office and Irish head office together can provide a suite of services to set up and manage your Irish business here whilst you continue to operate from the UK. Feel free to contact us for more information or a fee quote.
Email: Info@TaxTalk.ie
Telephone: 00353 86 8601626
Website: https://www.taxtalk.ie/company-setup