Also in the news...
Find out about new safety and security declarations that will apply from 1 October 2021 on goods leaving Great Britain (England, Scotland and Wales).
It is one of the best ways for the Italian citizen to manage their business. This corporate vehicle allows access to multiple advantages of an advanced jurisdiction such as the US and also manages to maintain a low tax rate with very manageable levels of accounting and bureaucracy.
Joint Ministerial Declaration on Future Economic Cooperation between the Association of Southeast Asian Nations (ASEAN) and the United Kingdom of Great Britain and Northern Ireland (UK).
These are exciting times for Dubai and the UAE. With the entire business world's attention soon to turn to the Emirates with the delayed Expo 2020 kicking off in October (and continuing all the way through to the end of March next year) it's never been a better time to be a UAE business owner
The concierge service provides a one-stop shop to help maritime businesses interact with government departments.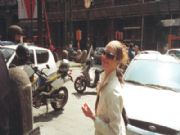 Start Doing Business Overseas
Are you thinking about taking your business overseas?
Going Global 2017 will provide you with an unprecedented level of information, advice and opportunity in expanding your business into international markets. Going Global is Europe's largest exhibition for businesses looking for international expansion and returns to London's ExCeL on the 17th and 18th of May 2017.
Packed with leading experts, 80 educationally-rich seminars, interactive masterclasses, a line-up of 60 of the most innovative exhibitors and unparalleled networking opportunities, this is THE show to help your business impact the world's most lucrative cities, countries, and regions.
The two-day event will deliver you pivotal advice and cutting edge information on the biggest opportunities in emerging economies and the chance to learn from the most experienced business experts who will personally help you take your business to the next level, wherever in the world that might be.
Going Global comes with the most influential international business experts to form the most incredible line-up of speakers who will cover a vast number of areas including the repercussions of Brexit and changes to trading agreement, tax, insurance and global trade laws, the threats and opportunities from the fluctuating global economy.
To ensure the very best guidance and information when making steps into the international market is delivered, Going Global has an array of renowned partners presenting you with an invaluable and uniquely interactive learning experience.
Going Global will take place alongside the Foreign Direct Investment Expo, which connects the world's most dynamic and prosperous investment opportunities with the most ambitious and innovative investors and business owners.
Going Global and FDI take place on the 17th and 18th of May at ExCeL London. Tickets are completely FREE and allow visitors to both shows. To find out more on Going Global, visit www.goinggloballive.co.uk.