Also in the news...
Forex Market is also known as Foreign Exchange Market or Currency Trading Market.
Obtaining a business license in Italy: what you need to know
The UK has introduced a points-based immigration system.
Find out what you need to do to prepare for making declarations on the Customs Declaration Service.
If you're setting up a new online business, having a user-friendly website and sound SEO strategy that's tailored to your target market is important. And if you're targeting British consumers, there are a few SEO boxes you can tick to ensure you rank well on UK-based searches and drive the right traffic back to your website.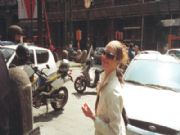 Start Doing Business Overseas
Are you thinking about taking your business overseas?
Going Global 2017 will provide you with an unprecedented level of information, advice and opportunity in expanding your business into international markets. Going Global is Europe's largest exhibition for businesses looking for international expansion and returns to London's ExCeL on the 17th and 18th of May 2017.
Packed with leading experts, 80 educationally-rich seminars, interactive masterclasses, a line-up of 60 of the most innovative exhibitors and unparalleled networking opportunities, this is THE show to help your business impact the world's most lucrative cities, countries, and regions.
The two-day event will deliver you pivotal advice and cutting edge information on the biggest opportunities in emerging economies and the chance to learn from the most experienced business experts who will personally help you take your business to the next level, wherever in the world that might be.
Going Global comes with the most influential international business experts to form the most incredible line-up of speakers who will cover a vast number of areas including the repercussions of Brexit and changes to trading agreement, tax, insurance and global trade laws, the threats and opportunities from the fluctuating global economy.
To ensure the very best guidance and information when making steps into the international market is delivered, Going Global has an array of renowned partners presenting you with an invaluable and uniquely interactive learning experience.
Going Global will take place alongside the Foreign Direct Investment Expo, which connects the world's most dynamic and prosperous investment opportunities with the most ambitious and innovative investors and business owners.
Going Global and FDI take place on the 17th and 18th of May at ExCeL London. Tickets are completely FREE and allow visitors to both shows. To find out more on Going Global, visit www.goinggloballive.co.uk.