Also in the news...
Forex Market is also known as Foreign Exchange Market or Currency Trading Market.
Obtaining a business license in Italy: what you need to know
The UK has introduced a points-based immigration system.
Find out what you need to do to prepare for making declarations on the Customs Declaration Service.
If youíre setting up a new online business, having a user-friendly website and sound SEO strategy thatís tailored to your target market is important. And if youíre targeting British consumers, there are a few SEO boxes you can tick to ensure you rank well on UK-based searches and drive the right traffic back to your website.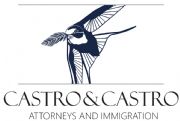 Mexico Corporate Law & Immigration
Are You An Expat Or Foreign Entrepreneur Coming To Mexico With Kids 18 Years Or Older?
Due to their age, they will not be granted the Residency unless they have a Work Offer or a Students Visa.
Process to obtain the Foreign Students Visa must be started out of Mexico in a Mexican Consulate or Embassy.
They will be required the Acceptance Letter from the University.
This implies previous steps to be finished at the Educational Institution in MEX.
Proof on economic solvency to cover living and tuition expenses must be presented.
REASONS-WHY
∑If you arecoming to Mexico on a work offer, or to start a corporation here, and your kids are under 18 they will get their residency based on the family bond with you.
However, if your kids are already 18 or older, they cannot get their residency unless they come as students or get a work offer for Mexico, and as long as they are not older than 25 years.
The most common is that the sons or daughters from Expats or Entrepreneurs continue studying in Mexico, and they can do so by applying to a Students Visa.
This document only covers the steps for the students visa. If they get a job in Mexico, the process would be the same as the one that you had for your own work offer visa for your position in Mexico.
RECOMMENDATIONS FOR A STUDENTS VISA
If your son or daughter can come to Mexico before your final stay in the country and go to the different universities or other institutions to continue studying would be the best.
This will allow them to comply to the different requirements at the institution and obtain the Letter of Acceptance that they must bring to the Consular Interview abroad.
Also, if you can arrange the timings, the best would be that you go with him/her to the Consular Interview, as this will provide a more complete context: your own authorized work visa and proof of economic means to support them while they study in Mexico.
This is the link that shows the steps for the students visa.
These are basically the steps and documentation needed.
Visa for Temporary Student Residency
Applicable to foreigners who intend to enter Mexico in the condition of temporary resident student stay.
Note: Includes students who come to study undergraduate, master's, doctorate or postdoctoral stays.
The following are the most important requirements to cover for obtaining the visa.
a)Studies to be carried out specified through a letter of acceptance to the National Educational System institution with the complete data of the applicant, Institution and course.
1. Economic solvency to cover living and tuition expenses. The solvency may be accredited by the interested party, by their parents or by those who exercise parental rights or guardianship, provided that the students are not older than 25 years, or with a letter from the educational institution proving that they have been a beneficiary of a scholarship.
Note:The temporary student residence card that proves legal stay and allows to remain in national territory must be processed within the next 30 calendar days from entering into the national territory.
The foreigner who has the condition of stay of Temporary Resident Student can request authorization from the National Migration Institute to perform remunerated activities in national territory.
We hope that this is useful. If at any point you need more information, feel free to contact us any time.
We will gladly assist you answering your questions.
Yours Faithfully,
Daniel Castro