Also in the news...
Trade department support for exporters in week-long event taking place next month
Relocating to a new country to start a business or get an exciting new role is an exhilarating process, but you need to make sure that you're fully prepared.
Secretary of State for International Trade, Anne-Marie Trevelyan, welcomes overseas investors and delegates to the Global Investment Summit in London.
Guidance for UK businesses on rules for selling services to Croatia.
The strategic partnership with the Breakthrough Energy Catalyst will mobilise £200 million of private sector funding over 10 years.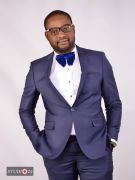 An Exposition of Entertainment Law in Nigeria
Entertainment law is the entire legal services to the entertainment industry. It involves the application of contract, corporate, finance, torts, bankruptcy law, immigration, securities law, right to privacy, tax law, insurance law, employment and labor law and intellectual property law principles to the interactions between players in the entertainment industry.
Legal issues arise at all stages of the creation of original works of entertainment. This spans from the production stage where formal contracts are drawn to set forth the respective rights of the parties involved in an entertainment work, to the licensing and distribution stage. Entertainment law covers legislation regulating media of all types i.e. television, film, music, publishing, advertising, internet and news, etc.
Basically, the framework of Entertainment law includes the following:
(i) Merchandising in the entertainment business: this considers the creation, protection and merchandising of entertainment brands and products. It examines legal issues of brand development in the entertainment business in particular in relation to the use of trademarks, passing off (unfair competition) and design law, including the relationship of copyright law, and associated contract law use.
(ii) Law and media: this analyses the legal regulation of content and control of the media. It examines contemporary policy and regulatory frameworks for public and commercial media set in the light of technological advancement, and also legal and regulatory issues in operating the media such as censorship and advertising.
(iii) Law of digital entertainment and social media: this considers how law and technology has created entertainment business including the creation and distribution of products, examines how technological advances have affected relationships and rights within the digital entertainment business. It analyses ways that law has responded to the digital environment and technological change and examines legal issues arising from the development and use of social media for business and personal purposes.
(iv) Entertainment contracts
This includes the various contracts regulating the relationship between players in the entertainment industry. The principles of contract, employment and labor law come in handy to spell out the obligations of each party to the contract and bind them. Though the parties are free to enter into general contracts, it is important for them to know the legislation and customs regulating each entertainment activity in order to prevent them from making a void or unenforceable contract.
Entertainment law in Nigeria is not developed but other legislations give force to the entertainment industry. For instance, Trademark law governed by the Trade Marks Act, Cap T13 LFN 2004 regulates and protects a brands identity; a trademark is a sign capable of distinguishing the goods or services of one enterprise from those of other enterprises. Copyright law governed by the Copyrights Act Cap C28, Laws of the Federation 2004 provides the rights that creators have over their literary and artistic works. Patent law is governed by the Patents & Designs Act, Cap P2, Laws of the Federation, 2004 which deals with safeguarding rights over scientific/technological inventions from outright copying to knowledgeable or unknowledgeable incorporation of already patented work and even to the incorporation of such a product that is sufficiently similar to one.
Many Nigerians are eking their living from the entertainment industry. Nigerian music, comedy and movies have become a hit in Nigeria, across Africa and other continents. This has made the potential in the industry to be encouraging and very rewarding. It is therefore pertinent for there to be a body of rules or regulation to regulate the industry. This will ensure certainty, enhance greater productivity and promote returns on investment in the industry.