Also in the news...
Trading under sanctions with Russia
Lists of confined establishments in Great Britain, Jersey and the Isle of Man approved to export or move ungulates to the EU and Northern Ireland.
Find out about Import VAT and Customs Duty when you send gifts into the UK.
Information on security and political risks which UK businesses may face when operating in Belarus.
This notice advises of revisions to the General Trade Licence Russia Sanctions - Vessels.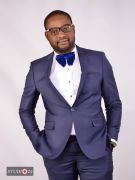 An Analysis of the Challenges and Prospects in Real Estate Development in Nigeria
As a developing country, Nigeria's real estate sector ("the sector") is evolving at a tremendous pace. Governments at all levels are more aware of the role of real estate development in the growth of their respective territories. Nigeria's budding sectors such as telecommunications, agriculture, power, tourism have provided a veritable platform for the sector to thrive. Private-Public Partnership on real estate development is on the increase.
Government agencies and private companies now have policies to assist their staff to own a home. It is prudent for employers to build their own estate to accommodate their employees rather than pay them housing allowance throughout the period of their employment. Consequently, real estate companies and professional real estate developers are on the rise. However, challenges facing the sector have hampered it from realizing its true potentials.
The bureaucratic process of allocation and registration of charges on land is an impediment to real estate development. The lackadaisical attitude to work is the major cause of undue delay at the land registry. Oftentimes, a developer's application would pass from office to office over several weeks and even months and by the time the necessary approval is obtained, the developer may have lost its source of funding or incurred huge interest on loan obtained for development. This may disrupt the developer's business plan and result in exorbitant cost of construction and high price for the developments.
Besides, bribery and corruption have a negative effect on the sector. There are instances where developers who have not satisfied the preconditions for allocation of land are granted allocation while those who are qualified are denied. Low compliance to regulatory and environmental laws is the cause of the incessant reports of collapsed buildings and other ecological problems. Some staff of regulatory bodies prefers to take bribe rather than ensure that developers obtain the requisite permits and conform to statutory construction standard.
Furthermore, the volatile devaluation of the naira is a cause for concern to developers. Some foreign developers peg the cost of construction and the value for selling developments on land in United States dollars ("US dollars") while they charge their clients the naira equivalent. These developers would encounter no hassles if the purchase price of the developments paid in naira can be converted to the anticipated equivalent in US dollars. But the unstable price of crude oil and the continuous fall in the naira often results in a loss for the developer.
Also, there is a limited source of funding for developers in Nigeria. Since real estate development is capital intensive, it is inevitable that developers would need external support to finance their project. But the huge interest rate of commercial banks is a turn-off to most developers. The long list of developers on the waiting list for Federal Mortgage Bank loans and other Federal Government loans is discouraging. There is little awareness on alternative source of funding and procedure for obtaining foreign loans for real estate development. Though the recent Nigerian Mortgage Refinance Company established to bridge the funding of residential mortgages gives stakeholders in the sector a glimmer of hope, its effect is yet to be felt.
The duplication of roles between state and federal regulatory bodies is a stumbling block in the smooth running of the real estate development. For instance in the Federal Capital Territory, a developer within the territory may apply to the Federal Capital Territory Fire Service ("FCT Fire Service") for a Fire Service Design Permit and still be accosted by the Federal Fire Service for the same permit. In the same vein, a developer may obtain an Environmental Impact Assessment Report ("EIA Report") from Abuja Environment Protection Board ("AEPB") yet the National Environmental and Regulations Enforcement Agency ("NESREA") may still approach the developer on the same subject matter.
In addition, the current insecurity in the Northern part of Nigeria is a bane to real estate development. The activities of the notorious boko haram religious sect have slowed down construction work in that region. This is because developers are reluctant to invest in States which they are uncertain of returns on investments. Purchasers and investors are also wary of investing in states that are not economically viable and likely to be deserted.
Similarly, in some States, there are no clear procedures for legal incidents associated with real estate development. For instance, in the Federal Capital Territory, there is no procedure for registration of easements on an allocated land. This may create problems for a purchaser who may not know the nature of encumbrances on a piece of land before acquiring it. Again, in some States, there is no procedure for exercise of government's power of eminent domain over a portion of land allocated to a developer.
Luckily, the government, its agencies, the financial sector, local and foreign investors and even developers are taking deliberate steps to mitigate the effect of these challenges on the sector. The Federal Government of Nigeria has put in place policies and tax holidays to encourage investment in the sector and partnered with neighboring countries to curb the menace of the boko haram sect. To remove bureaucracy, bribery and corruption associated with land development, most states have established a specific agency to regulate the entire land process. The freedom of parties to contract allows developers to sell developments on land to purchasers in a foreign currency to checkmate the devaluation of the naira. The increase in foreign investment in the sector is a huge relief. Many foreign investors have reduced their risk by partnering with local developers and land owners to fund real estate projects. It is inevitable that as the sector matures, its procedures will be well-defined.
In spite of the challenges facing real estate development in Nigeria, the sector has huge employment opportunities, investment potentials and guarantees returns on investments. In the face of dwindling allocation and limited resources, the Nigerian government has successfully collaborated with private companies to develop housing projects and public infrastructures. The Federal Government's target of about $68.1 billion fresh foreign direct investment ("FDI") from 8 newly licensed free zones creates a new business opportunity for international businesses to invest in Africa's fastest growing market.