Also in the news...
Exports Minister, Mike Freer, delivers keynote speech at the UK Trade and Export Finance Forum
International Trade Secretary will lay groundwork for broad approach to transatlantic trade and investment in first official visit to New York and Washington DC
One year ago a new immigration system launched, with visa routes attracting skilled workers across construction, hospitality, health, social care, science and research.
The UK Tradeshow Programme offers government support to help UK businesses successfully attend or exhibit at overseas trade shows.
The Finance Act, 2019 amended some provisions of the Companies Income Tax Act, Petroleum Profit Tax Act, Personal Income Tax Act, Value Added Tax Act, Customs and Excise Tariff etc. (Consolidation Act), Capital Gains Tax Act and Stamp Duty Act.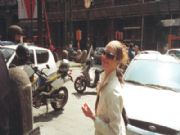 Start Doing Business Overseas
Aircraft manufacturing giant Airbus has announced its first deal with Japanese carrier Japan Airlines.
"This is Airbus' largest order for the A350 so far this year and is the largest ever order we have received from a Japanese airline," said Fabrice Bregier, chief executive of Airbus.
Stung by all the problems with its new 787 Dreamliner over the past decade, Boeing waited too long to start updating its larger 777 jets, giving Airbus an opening to break into the Japanese market that Boeing had dominated for decades, aviation analysts said Monday. According to the deal, Japan Airlines also has an option to purchase an additional 25 planes.
In recent years, the aviation industry has been hurt by a slowdown in demand and high volatility in global fuel prices. That has seen many leading carriers turn to more fuel-efficient aircraft in an attempt to cut down costs and maintain profitability. Both Airbus and Boeing have seen a surge in demand for such planes- and it looks like Airbus is starting to win the battle.
Airbus also shows its readiness to move in on Boeing's turf in the Japanese aerospace manufacturing industry, including cooperation in research and development. It is clear that the recent acquisition is due to a profound expansion of Japan Airlines- indicating that the country is experiencing extremely high growth rates with regards to business imports and exports. This is not only positive for Japans' economy, but shows that if Airbus continue to win Japan Airlines' business they will be at a significant competitive advantage compared to Boeing due to uneven supply and demand.
Register today with Start Up Overseas for your international payment needs. It only takes a couple of minutes and you will have instant access to make and receive overseas payments.