Also in the news...
The Federal Capital Territory (FCT) Abuja, Nigeria's capital is gradually becoming a renowned city in Africa. In recent times, there has been an influx of people into the city and its real estate development and construction sectors are developing at a tremendous pace.
Looking to set up your UAE company? How about a visa for life? It might sound too good to be true, but it's a reality. And the offer ends October 31st.
If you want to build traction for your startup, you need to invest in a high-quality website. You also can't afford to make too many mistakes, because a good website costs money.
The Government reveals the 12 businesses from across the UK who will showcase their green technology and innovations at the Global Investment Summit.
Various types of businesses need a fleet, from car rental companies and public utilities to distribution centers, courier companies, and so many others. So, there are tons of enterprises out there that are constantly searching for better ways to enhance fleet efficiency, as any business that utilizes a fleet can ultimately enhance its bottom line if heightened efficiency is achieved.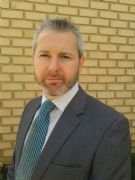 Saudi Arabia Business Expert
AEI Discount for Opportunity Arabia – London
Opportunity Arabia – Oil and Beyond will be returning as the 'must attend' occasion of the annual UK-Saudi bilateral events calendar this year. The resurrected event, now in its 14th edition, will be held in London on September 19th 2018.
The conference will focus on the current developments in the Kingdom of Saudi Arabia, and will include a panel of expert speakers offering advice and guidance to businesses looking to make the most of the opportunities in this vast market. This year's event will focus on Saudi's journey beyond oil as it continues to revolutionise its economy.
We are delighted to announce that two of AEI's Directors will be speaking at the event, chaired by Former British Ambassador to Saudi Arabia, Sir Alan Munro. CEO Stuart D'Souza will be the Keynote Speaker and Jim Tanner will be on one of the Expert Speaker panels, alongside representatives from British Offset and various private sector companies. We're also happy to see several AEI clients such as Portas and Atkins amongst the Expert Speakers. Topics from Smart Cities to Entertainment, Tourism and the Role of Women in Saudi will be covered.
The event will take place at The Grocers' Hall, Princes Street, London EC2R 8AD, from midday to 18:00. Tickets are available to AEI clients at a preferential rate of £95 + VAT, a saving of £50! If you would like to attend, please get in touch with Freddie for more information.
Opportunity Arabia is sure to be an incredibly worthwhile and informative event for anyone interested in developing or expanding business into this ever-changing market, so don't miss out!