Also in the news...
Lists of confined establishments in Great Britain, Jersey and the Isle of Man approved to export or move ungulates to the EU and Northern Ireland.
Find out about Import VAT and Customs Duty when you send gifts into the UK.
Information on security and political risks which UK businesses may face when operating in Belarus.
This notice advises of revisions to the General Trade Licence Russia Sanctions - Vessels.
Notices to exporters contain important information about: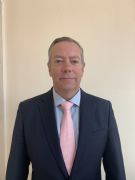 UAE Freezone and Residence Visa Expert
5 Reasons CHARTERHOUSE LOMBARD Is The Right Setup Partner For You
When it comes to setting up your company, peace of mind is everything. Are you working with someone who you trust, who understands not just the UAE environment but also your specific business needs as well?

The UAE is famous for its ease-of-doing-business, but setting up a new company does have its challenges. Working with Charterhouse Lombard means you have the best possible advice and guidance when setting up your offshore company, free zone company, or onshore company – not only during the process but afterwards as well. Plus, we can assist with UAE visas and other key business services.

Working with a one-stop-shop means all your business needs are taken care of under one roof, ensuring you have the smoothest possible path in setting up your UAE company.

When you work with Charterhouse Lombard, you benefit from the following:

1. Over 18 years of experience in the region:When you work with a company formations specialist, you want to know that they understand the region. With over 18 years of experience setting up hundreds of companies for clients, we can anticipate any issues ahead of time. That means you can focus on what's important – your company. And let us take care of the paperwork.

2. Experienced and knowledgeable team:Got a question that no one has quite managed to answer? Our team has expertise in all aspects of company formation, whether onshore, offshore, or free zone. We also help clients with UAE visas, so whatever you need, you'll be working with a team member who understands your goals and works to ensure you reach them quickly and efficiently.

3. Personalised service:No one likes to feel like just another number, but what does that mean in real terms? With Charterhouse Lombard, it means that you're an individual, and we start by listening carefully to your requirements, then tailoring just the right package to deliver what you need.

4. Competitive prices:Working with an experienced team and getting a personalised service is important. But at what price? Well, Charterhouse Lombard continues to offer the most competitive rates in the region. Call our team now and get a tailor-made price.

5. Ongoing support:With some company formation specialists it's just a case of setting you up and that's it. Not with us. At Charterhouse Lombard we see support as something which is ongoing, so you are able to contact your team and get advice or guidance at any point – even long after the initial setup process.

So, are you ready to start your new business adventure?