Also in the news...
If you run an EU-based business, check what your business needs to know to continue trading with the UK.
Find out about new safety and security declarations that will apply from 1 October 2021 on goods leaving Great Britain (England, Scotland and Wales).
It is one of the best ways for the Italian citizen to manage their business. This corporate vehicle allows access to multiple advantages of an advanced jurisdiction such as the US and also manages to maintain a low tax rate with very manageable levels of accounting and bureaucracy.
Joint Ministerial Declaration on Future Economic Cooperation between the Association of Southeast Asian Nations (ASEAN) and the United Kingdom of Great Britain and Northern Ireland (UK).
These are exciting times for Dubai and the UAE. With the entire business world's attention soon to turn to the Emirates with the delayed Expo 2020 kicking off in October (and continuing all the way through to the end of March next year) it's never been a better time to be a UAE business owner
3 Effective Ways to Increase Your Website's SEO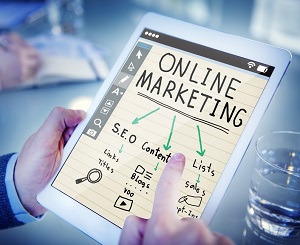 In the early stages of the internet, being online was often good enough to be found on the web because very few businesses had their own pages set up. However, at this point in time, there are more than 1.8 billion websites that are currently up and running. Therefore, it takes a little more than just building a website to help your business stand out.
This is where SEO—search engine optimization—comes into the picture. If you're unfamiliar, SEO is a term used to cover all of the tasks necessary to get a higher ranking by top search sites like Google, Bing, Yahoo!, and countless others.
Because being found by your customer base is the first step to establishing a long, lasting relationship with them, this makes SEO a factor worth considering. But how do increase your website's SEO to lead more customers in your direction and away from your competitors? Here are a few options to consider.
1. Choose the Right Domain Name
The domain name you choose for your company's site can really work for you from an SEO standpoint if you choose the right one. That's why SEO Hacker suggests that you follow these basic guidelines when selecting your business's web address:
If you have a brand, use that as your domain.
If possible, keep your domain to around six characters as this is the average length of the top 50 sites.
Use a domain name that is relevant to your industry.
Don't be afraid to use keywords as, even though they don't necessarily boost your rank, search engines still pay some attention to them.
Also, once you decide on a name, be sure to register your domain as quickly as possible. This keeps others from stealing it before you have the chance to get it set up.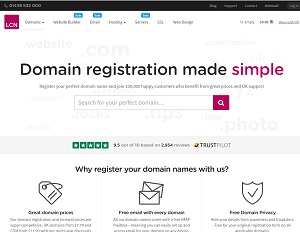 2. Buy More Than One Domain
The more domain names you have, the greater your likelihood of being found. It's similar to how having brick and mortar stores in more than one location increases the odds that a larger number of people will know you exist.
Buying more than one domain is also helpful if you have a business name that people tend to misspell, if you want each of your individual products or services to have their own landing pages, or if you want to cover all possible domain variations that your customer base may use when trying to find you online.
Web Hosting Geeks shares that the benefits of buying domains in bulk include speed of purchase by buying them all at the same time, better pricing deals since you're purchasing several domains at once, and automatic and convenient on-time renewal so you never lose the domains you worked so hard to get by not realizing that they're ready to expire.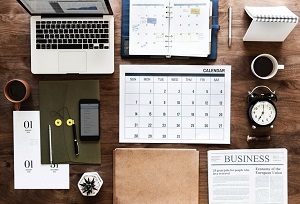 3. Publish New Content Often
Finally, search engines love sites that are constantly being updated. That's why several businesses choose to have blogs on their company websites. However, SEO experts at Credo explain that creating new content for SEO purposes is about more than going to your website and changing a few things around. It actually involves creating "timely content," which is content that is relevant for that particular time, like stories around a major news events or an upcoming holiday.
For instance, if you offer carpet cleaning services, you may use Christmas as a time to post about how to get out stains from some of the most common holiday foods and beverages. Or, if you have a restaurant, you could take a national story about a certain food source and talk about how you treat that product or what recipes you use it in.
Do these three things and you'll help boost your company's SEO. This makes you much easier to find.