Also in the news...
Find out how to import firewood, such as logs and kindling, into England, Scotland and Wales (Great Britain).
If you're a business that currently buys goods from or sells goods to countries outside the UK, or are planning to trade with Europe from January 2021, HMRC's new tool can help you identify ways you might be able to make the customs process easier for cheaper for your business. This short video shows you how to use the tool.
If you're a UK business thinking about moving goods into or out of the UK , this video is here to help you understand how customs intermediaries or agents can help you. For more information have a look at the guidance available on gov.uk.
If you're buying or selling goods abroad, you need to work out the amount of duty or VAT you owe. This short video tells you how to find out the 'commodity code' classification for your goods, using our Trade Tariff tool. Find out more on GOV.UK
You'll need a licence to import or export certain types of controlled goods. You may also need to pay extra duty in the UK. Unsure if this applies to your goods? This short video explains more about the types of goods that are classed as controlled. Find out more on GOV.UK
3 Effective Ways to Increase Your Website's SEO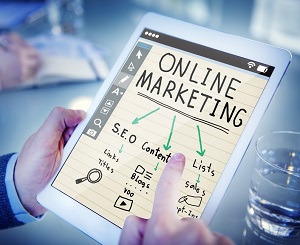 In the early stages of the internet, being online was often good enough to be found on the web because very few businesses had their own pages set up. However, at this point in time, there are more than 1.8 billion websites that are currently up and running. Therefore, it takes a little more than just building a website to help your business stand out.
This is where SEO—search engine optimization—comes into the picture. If you're unfamiliar, SEO is a term used to cover all of the tasks necessary to get a higher ranking by top search sites like Google, Bing, Yahoo!, and countless others.
Because being found by your customer base is the first step to establishing a long, lasting relationship with them, this makes SEO a factor worth considering. But how do increase your website's SEO to lead more customers in your direction and away from your competitors? Here are a few options to consider.
1. Choose the Right Domain Name
The domain name you choose for your company's site can really work for you from an SEO standpoint if you choose the right one. That's why SEO Hacker suggests that you follow these basic guidelines when selecting your business's web address:
If you have a brand, use that as your domain.
If possible, keep your domain to around six characters as this is the average length of the top 50 sites.
Use a domain name that is relevant to your industry.
Don't be afraid to use keywords as, even though they don't necessarily boost your rank, search engines still pay some attention to them.
Also, once you decide on a name, be sure to register your domain as quickly as possible. This keeps others from stealing it before you have the chance to get it set up.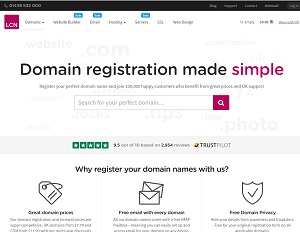 2. Buy More Than One Domain
The more domain names you have, the greater your likelihood of being found. It's similar to how having brick and mortar stores in more than one location increases the odds that a larger number of people will know you exist.
Buying more than one domain is also helpful if you have a business name that people tend to misspell, if you want each of your individual products or services to have their own landing pages, or if you want to cover all possible domain variations that your customer base may use when trying to find you online.
Web Hosting Geeks shares that the benefits of buying domains in bulk include speed of purchase by buying them all at the same time, better pricing deals since you're purchasing several domains at once, and automatic and convenient on-time renewal so you never lose the domains you worked so hard to get by not realizing that they're ready to expire.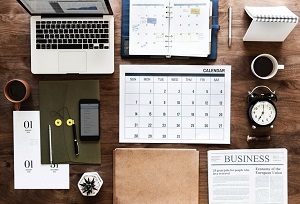 3. Publish New Content Often
Finally, search engines love sites that are constantly being updated. That's why several businesses choose to have blogs on their company websites. However, SEO experts at Credo explain that creating new content for SEO purposes is about more than going to your website and changing a few things around. It actually involves creating "timely content," which is content that is relevant for that particular time, like stories around a major news events or an upcoming holiday.
For instance, if you offer carpet cleaning services, you may use Christmas as a time to post about how to get out stains from some of the most common holiday foods and beverages. Or, if you have a restaurant, you could take a national story about a certain food source and talk about how you treat that product or what recipes you use it in.
Do these three things and you'll help boost your company's SEO. This makes you much easier to find.