Also in the news...
Round five of negotiations for a free trade agreement between the Republic of India and the United Kingdom
Use this guide as a supplement when using the CHIEF and CDS trade tariffs to import and export goods to and from Great Britain (England, Scotland and Wales) after the end of the transition period.
Trading under sanctions with Russia
Lists of confined establishments in Great Britain, Jersey and the Isle of Man approved to export or move ungulates to the EU and Northern Ireland.
Find out about Import VAT and Customs Duty when you send gifts into the UK.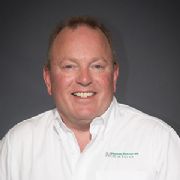 Mexico Human Resources Expert
2019 Mexico Forecast: Doing Business in Mexico
Overall economic status Mexico's economic freedom score is 64.8, making its economy the 63rd freest in the 2018 Index. Mexico is ranked 12th among 32 countries in the Americas region, and its overall score is above the regional and world averages.