Also in the news...
Trade department support for exporters in week-long event taking place next month
Relocating to a new country to start a business or get an exciting new role is an exhilarating process, but you need to make sure that you're fully prepared.
Secretary of State for International Trade, Anne-Marie Trevelyan, welcomes overseas investors and delegates to the Global Investment Summit in London.
Guidance for UK businesses on rules for selling services to Croatia.
The strategic partnership with the Breakthrough Energy Catalyst will mobilise £200 million of private sector funding over 10 years.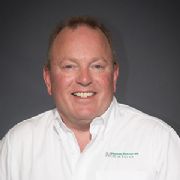 Mexico Human Resources Expert
2019 Mexico Forecast: Doing Business in Mexico
Overall economic status Mexico's economic freedom score is 64.8, making its economy the 63rd freest in the 2018 Index. Mexico is ranked 12th among 32 countries in the Americas region, and its overall score is above the regional and world averages.