Also in the news...
Guidance for UK businesses on rules for selling services to Croatia.
The strategic partnership with the Breakthrough Energy Catalyst will mobilise £200 million of private sector funding over 10 years.
Itís recent news the Superbonus 110% has been recently extended to 2023, and this is great if you intend to renovate your home. Superbonus 110% isnít the only available tax break on house renovations; find out how you can save on your taxes whilst renovating your Italian home.
If you have a VAT number in your EU country and you want to sell to individuals (with no VAT number) in Italy, you are required to have a VAT number in Italy. Back in the days, you were required to set up an entity in Italy or have a fiscal representative located here; this process is costly and develops multiple tax and accounting issues.
Looking to set up your UAE company? How about a visa for life? It might sound too good to be true, but itís a reality. Here is what you get with this offer that runs only until October 31st.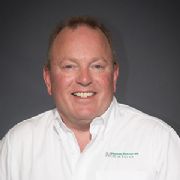 Mexico Human Resources Expert
10 Differences Between Human Resources Mexico and the Global / International PEOs
Franklin discusses the 10 differences between Human Resources Mexico and the Global PEO / International PEO / Employer of Record / Global Employment Solutions.
Human Resources Mexico has physical offices with expert staff in Mexico to provide the services your employees will need in Mexico.
Human Resources Mexico has operated under the same legal entity for 10 years with a perfect tax payment record
Human Resources Mexico charges NO SETUP FEES. ZERO.
Human Resources Mexico does not require a deposit equivalent to months of salaries up front in order to do start doing business in Mexico
Human Resources Mexico can provide the employees with
Vehicles
Offices
Homes
Private Medical Insurance
Interest free loans
Food cards
Gas cards
Toll Road cards
Matched savings fund
WITH NO additional fees to client
Human Resources Mexico provides prepaid travel arrangements like flights, hotels, and car rentals We prepay these expenses and invoice you later with no additional fees charged
Human Resources Mexico has been profitable going on 10 years. Therefore, all employees receive the mandatory 10% profit sharing every year
Human Resources Mexico has a Dun & Bradstreet Paydex rating of 80 / AA and an A1 credit rating with the National Credit Bureau in Mexico which is the best credit rating a company can receive
Human Resources Mexico is subject to the Dictamen Fiscal / Financial Audit by a 3rd party who is certified by SAT, the tax authority in Mexico to ensure strict compliance with the tax laws and regulations 10. Human Resources Mexico charges a total cost markup factor on taxable compensation for our services. No markup or admin fees are applied to tax deductible items. Our fee structure is easy to understand and you always know what your costs are going to be without the need to consult with us. These are 10 very big differences between Human Resources Mexico and the Global PEOs We look forward to helping you expand to Mexico. This is Franklin Frith, General Manager / Principal of Human Resources Mexico