Mexico
Experts for Mexico
Are you an individual businessman or a business organisation that wishes to expand in business ??, we offer financial instrument such as BGs, SBLCs,MTNs, LCs, CDs and others on lease and sales at a rate of 4%+2% of the face value and reasonable conditionfrom a genuine provider. You are at liberty to engage our leased facilities into trade programs as well as in signatory project(s) such as Aviatio

Total Posts: 1 Last post by silverbestrebello

Are you an individual businessman or a business organisation that wishes to expand in business ??, we offer financial instrument such as BGs, SBLCs,MTNs, LCs, CDs and others on lease and sales at a rate of 4%+2% of the face value and reasonable conditionfrom a genuine provider. You are at liberty to engage our leased facilities into trade programs as well as in signatory project(s) such as Aviatio

Total Posts: 1 Last post by silverbestrebello
Mexico >
Ask the Experts: Franklin Delano Frith II

Ask the Experts: Franklin Delano Frith II
Mexico Human Resources Expert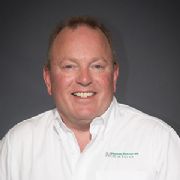 Mexico Human Resources Expert
Human Resources Mexico, S de RL
The Most Trusted PEO in Mexico
Franklin Delano Frith II
General Manager / Principal
I was born and raised in the United States. However, I live and work in Mexico. I speak Spanish fluently and have over 30 years experience in business development and business process outsourcing (HR, Payroll, Finance, etc.) I have a top notch team to help you accomplish your business goals in Mexico.
From Mexico (664) 748-0313 or TOLL FREE (from USA/Canada): (888) 882-6971
Hi Franklin I hope you're well. I have a client in the UK who is looking to send 3 British independent contractors into Mexico for a short period to sign off a project at a Mexican company. As they are British, they are unable to register for REPSE due to not having the required tax IDs. The contractors will be working for a British company and paid in GBP here in the UK, but I'm not sure whether REPSE will apply to these contractors. Can you provide any guidance? Much appreciated. Ian Campbell CEO Azure Global Question from Ian Campbell on 18/03/2022

Franklin says:

Good day
Thank you for contacting us.
How long will the contractors work in Mexico?
What type of work will they perform?
We can provide a PEO solution for this but it will depend on how long to they need to work in Mexico and the type of work.
Please let us know; if you can send us an email through our service portal support@expandmexico.com to assist you directly it would be greatly appreciated.
Best Regards.