Malaysia
Experts for Malaysia
Our main goal is to help individuals to get a proper and easy Company Registration in Dubai. Dubai is now flourishing with various new business organizations of different sectors. This is possible because there are many companies who are coming up with their services to help people in setting up their business enterprise. We are also a business setting company and we are known among the most succ

Total Posts: 3 Last post by ansiashraf

PFIG Espana is a modern day dynamic finance boutique and we collaborate with good entrepreneurs and business persons that are willing to present profitable and secure investment projects that require funding in countries with growing economies around the world and emphasis on location and environs. We want to work with reputable project/general business facilitators who possess very cogent bus

Total Posts: 1 Last post by Maria70
Malaysia >
Ask the Experts: Brian McDermott

Ask the Experts: Brian McDermott
Cross Cultural Expert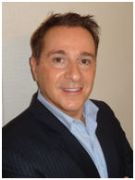 Asia Cross Cultural Expert
With over 20 years of international business experience, Brian has collaborated on various global training, marketing and educational projects. He worked for IBM, PepsiCo and Berlitz in the USA and Singapore and was responsible for a wide range of functions including human resources, operational management and marketing.
During his career he has been directly involved with major projects in North America, Europe, South America, the UAE and Asia: Australia, China, Hong Kong, India, Indonesia, Japan, Korea, Malaysia, Philippines, Singapore, Thailand, and Vietnam.
His work and living experience includes Canada, the USA, Japan, Singapore, Thailand and Malaysia.
Brian is a seasoned intercultural coach and cross-cultural facilitator providing practical training and advice on how to work successfully across diverse business environments.
He has delivered a variety of global leadership, diversity and teamwork programmes for both senior and first line manager levels.
He has been quoted as an expert in his field in major trade publications and presented at conferences on conducting business across cultures and global transition dynamics for expatriates.
Areas of Expertise:
His core training focus is on adapting management styles, successful relationship-building and business communication, and general business effectiveness for executives working across cultures.
He has coached executives on change management, intercultural negotiations, leading virtual multicultural teams, resolving conflicts across cultures, multicultural customer service, and international transition dynamics for expatriates.
Education & Professional Membership:
BBA – Pace University, New York, USA
Global Mobility Management
Asia Pacific Learning and Development Network
American Chamber of Commerce Singapore
Client Successes:
American Express – facilitated a series of cross cultural workshops for call service center professionals in Malaysia
ExxonMobil - delivered cross cultural team management trainings in Thailand.
Dow Corning – facilitated virtual multicultural team trainings in Thailand and India
Tesco – delivered intercultural workshops supporting assignees transferring across Asia – Malaysia, Japan & China
McDonald's Restaurants – provided intercultural coaching to Managing Directors of Malaysia & China
General Motors – delivered intercultural coaching workshops supporting senior managers in the USA and Indonesia
Alstom – delivery of intercultural coaching for European senior executives doing business in Vietnam
Deutsche Bank – responsible for delivery of intercultural workshops in Australia, Japan, Philippines and Singapore
DHL – delivered workshops on leading virtual multicultural teams for senior level managers from USA, S. America, Europe and Asia
Brian has also worked with Aviva, BMW, Deutsche Bank, Dow Chemical, Bouygues, Hapag-Lloyd, Hilton International, GSK, HP, LaFarge, Novartis, Rio Tinto, Singapore Airlines, Schneider Electric, T-Systems, Tyco, Total and Unilever.
+65 6329.6482
Dear Brian I run three education and training companies in the UK called Archimedes Earth Ltd : Forest Schools Education Ltd and Forest Schools Kindergarten Ltd with a global reach An opportunity has arisen on Koh Phangnan to take over a space with infrastructure that has been developed over the last 2.5 years with a lot of developmental possibilities - they are called Moonlight Cinema but it's more than this and I'd be looking to develop a Forest Schools Kindergarten here as well as a digital nomad office hub and central lecture space, training facility potentially regisering for a Ted Talks licensed space - the only one in this area. There is also a new yoga hall that's been. Uilt and this is to be rented out as well as the opportunity to develop the specialist Began food outlet However the cost will be anywhere between 7M ThB to 9M ThB I have accounts and full business support for transition but need to raise finance and pretty quickly if this was to proceed -,the company has had two prospective offers but am aware that they would like the business to go to us as the intention would be for me to move into the space and gain Thai residency whereas one of the others at least is a hands off take over. There is potential for a great Forest Schools Kindergarten here and will attract a more family freindly community which is required to shake the island from its Full moon party young party tourists only. I'd be very grateful if you could get back to me sooner rather than later if you've any advice or pointers for me - are you connected with the British Embassy and UKTI All the best Archimedes Earth Question from Sarah Blackwell on 24/08/2017

Brian says:

Dear Sarah / Archimedes Earth,
Thank you for your note. Please contact me at brian @ gtpworldsite. com to continue the conversation. I have sent you an introduction on LinkedIn also. Best regards, Brian McDermott