How To repair ps4 :- Ps4 and ps5 repair Simply give us the PS5 you're having trouble with and explain the situation. We'll do whatever we can to figure out what's causing the problem and fix it so you can sit back, relax, and enjoy using your console in the comfort of your own home once more. Ps4 repair dubai have expert team assure you the quality work and 100% satisfaction, we use genuine spa

Total Posts: 2 Last post by jitus23

Hotel Staff Transportation Services in Dubai prince bus rental provide services for hotel staff transfer from the hotel to their rooms and from rooms to their hotel. The strength of the passenger transport industry lies in the operator's spirit, knowledge, and infrastructure. We work hard to attract and develop people who will preserve our values, shape our culture and strive to achieve mutual suc

Total Posts: 1 Last post by Amani786
Italy >
Ask the Experts: Nicolò Bolla

Ask the Experts: Nicolò Bolla
Italy Accounting Expert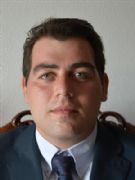 Italy Accounting Expert
After moving back to Italy from the United States in 2013, I realized how much an accounting and tax form was needed to help expats living in Italy to comply with the local tax regulations.
My idea seeded when I had to go through the complicated Italian tax system myself, and that's when I started Accounting Bolla. Its mission is very simple, yet utopian: to make Italian taxes easy and manageable.
At Accounting Bolla we aim to help our clients with straightforward solutions.
Since 2017 we can proudly claim to have helped thousands of clients in optimizing their taxes and in safely investing in Italy.
A quick word about me
I have extensive experience in tax preparation and advisory for clients dealing with the Italian jurisdiction including various M&A and real estate acquisition.
My main focus at the moment is tax compliance and advisory for individuals and entities based in Italy or offshore wishing to invest and acquire assets located in Italy.
I am also involved in the onboarding of foreign residents in Italy.
Education

I hold an MBA from Troy University as well as a Master of Accounting at the Università degli studi di Parma.
I am fluent in Italian, English, and French.
Here my two books dealing with taxes in Italy.
https://www.accountingbolla.com/
+39 3386002380
Nicolò has not been asked any questions yet. Why not be the first?