Hi Nadia,I want to start a phone and laptop repair shop in any part of Dubai,preferably Deira....please I need to know what more about startup costs and trade license costs and other necessary documentations information..hope to hear from you as soon as possible.Regards

Total Posts: 14 Last post by branches

Hi everbody,First all, my name is Hoang Vu and I work as Import Export Sale at Vietnam Cacao Joinst Stock Corporation (Vinacacao). Vinacacao was founded in 2007 as an only cocoa processing and trading company of Vietnam. Our main products include the raw material and finishing products, these are cocoa powder, cocoa powders 5 in 1, chocolate and chocolate drink which are manufactured by Belgiu

Total Posts: 2 Last post by dpfinan
Egypt >
Ask the Experts: Mohamed Fathalla

Ask the Experts: Mohamed Fathalla
Egyptian Business Expert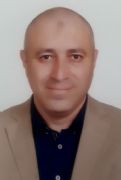 Egyptian Business Expert
Mohamed Fathalla , CPA is the managing partner in Fathalla & Co . Mohamed has over 20 years of experience in providing tax , accounting, audit and management services to both local and international firms in Egypt.
As a member of IAPA International , Fathalla & Co. ( accountants and consultants) can provide support in every subjects demanded by customers due to the global connection with over 230 professional firms and groups in 58 countries which are members of IAPA.
Mohamed is a licensed Public Accountant in the Egyptian Institute of Chartered Accountants and is a member in the American institute of certified public accountants (AICPA). Mohamed is here to help with all Egyptian related business queries.
Fathalla & Co. ( accountants and consultants) has 4 offices in Cairo ,Alexandria and borg El Arab and is ready to help local and foreign investors to do business easily in Egypt.
002 0111 3939 362
Hello Mr Mohamed, I'm interested in opening an online retailer for clothes in Egypt. I'm very serious about the idea and would appreciate your assistance in terms of the first steps that needs to be taken. I also would like to know about funding options available in Egypt. Much appreciated. Thank you. Question from Ingy ZOROB on 07/06/2020

Mohamed says:

dear Ms. Ingy,

could you please send me email on the following : info@fathalla-cpa.com

thanks

Mohamed Fathalla ,CPA

Hello Mr. Mohamed, if a German company would like to set up a Joint Venture with an Egyptian business partner. How much can the shares be? 49 % for the German business partner and 51 % for the Egyptian business partner? Thanks and best regards Claudia Schober Question from Claudia Schober on 24/09/2018

Mohamed says:

Dear Claudia,

Generally Foreigners can be have shares of 100 % of the new company in Egypt .
there is some few exception in that when dealing with some activities like : insurance companies , import according to the new import law ,....
in this case , foreigners should be not more than 49 %.

So kindly send me the activity in detail in order to tell you the beat scenario.

you can contact us at : mohamed@fathalla-cpa.com

thanks

Mohamed Fathalla , CPA

Dear Mr. Mohamed, We are 2- 3 years start up company operating in the field of Logistics, Freight Forwarding and supply chain services. We are looking to expand our business. Already approached governmental banks to get funded i.e. Ahly Bank. but they still applying tough requirements. So, i would like to have your kind feedback and advice for any other entities in the private sector who we can approach to get funded Question from Muhammad Elsayed on 22/11/2017

Mohamed says:

Dear Sir

kindly send me your mobile number .
I have some solutions for you .

thanks

Mohamed Fathalla ,CPA

Salam mohammad, How are you? I wish to do fmcg retail hypermarket type business in cairo egypt. I already sent you a mail from my id regarding the business. So please reply . Thank you so much. Regards , Mohammad azhar. Question from mohammad azharuddin on 12/05/2017

Mohamed says:

Dear Mr. Azhar,

i hope you are fine.
i would like to know the following points :
1- what will be the activity in detail?
2- how much is the capital that you plan to invest ?
3- do you have a special franchise ?
4- what is the nationality of the owners of the expected project ?

kindly send your reply to mohamed@fathalla-cpa.com

thanks

Mohamed Fathalla ,CPA

Dear Mr. Fathalla, We are currently studying a new business opportunity re food. e would like to provide local and export a certain egyptian food delicacy. Is ti possible to discuss the procedures to get there via phone? awaiting your reply. b regards M.abou ghalli Question from mohamed abou ghalli on 14/02/2017

Mohamed says:

Dear Sir ,

could you please send your mobile number to the following email : mohamed@fathalla-cpa.com

thanks

mohamed

Hello Mr Mohamed, my name Ahmed Abdelaziz, I'm interested to get a franchise here in Egypt. something like The Flamin Chicken. I want to start up with the idea and want to make a move. so I want to get your opinion and from where do i need to start from? Procedures and your thoughts are appreciated. I prefer to get your reply through my E.mail . Thank you. for interest and help. Question from Ahmed Abdelaziz on 13/02/2017

Mohamed says:

Dear Sir ,
could you please send your mobile number to the following email : mohamed@fathalla-cpa.com
i have some good contacts who can help you in getting franchises .

thanks

Mohamed Fathalla ,CPA

Dear Mr. Fathalla, I am an MBA student, currently doing a project on exporting biscuits from Malta to Egypt and would like to obtain some information in relation; such as risks involved, advantages for doing business in Egypt and possible critical success factors. Would you be so kind so as to provide me with some information please? thanks Antoinette Question from ANTOINETTE CAMILLERI on 05/02/2017

Mohamed says:

Dear Antoinette ,

i hope you are fine.
i have some questions :
1- Did you make a market research on that to see whether the market can accept that or not?
2- did you make a business model plan?
3- what will be the competitive advantage that you will have over your competitors ?

i prefer that you contact the biggest traders in the market and try to send a sample to see whether they can distribute that or not ?

thanks

Mohamed Fathalla ,CPA

Hello Mr Mohamed, I am interested in opening a Franchise here in Cairo. something like Subway or Krispy Kreme. I am serious about the idea and want to make a move. Where do i need to start from? Procedures and your thoughts are appreciated. Thank you, Omar Elbashir Question from Omar Elbashir on 29/01/2017

Mohamed says:

Dear Mr. Omar,

could you send your mobile number and we will contact you as it is a long process .

thanks

Mohamed

Hi, Mr. Fathalla, I am a Nigerian and i am based in UAE, currently i am discussing with an Egyptian friend to partner him in his already existing company, both me and him we are based in UAE and we are making these discussions in UAE also this company specializes in sports business services Please what are the legal procedures ? already we made contract which we will sign any moment from now Question from CHRISTIAN CHINEDU on 25/09/2016

Mohamed says:

Dear Sir,

can you give me some details about your activity ? expected capital ? can you give me more details about sports business service ? is it a trading company or what ?

kindly send your reply to mohamed@fathalla-cpa.com

thanks

Mohamed Fathalla ,CPA

Hello sir, My name is Chad Zubi and I am wondering what it takes to open a visa office (USA) in Egypt? Startup costs, steps to open the business etc... Your thoughts on the subject would be greatly appreciated. Question from Chad Zubi on 09/08/2016

Mohamed says:

Dear Chad ,

what do you mean by visa office , do you mean that you want to open a consulting ompany that helps individuals to arrange their papers to get visa ? or you provide another service ?

please tell me the activity in detail in order to help you.
also i need to know the nationality and number of shareholders .

thanks

mohamed

Dear Mr Fathalla, We are a sports betting website and we would like to expend to Egypt. We would like to know if there is any problems with the legislation. If we can settle in Alexandria ( for the Free Zone) or any other place with small fees. Thank you in advance for your time, Best regards, Omar Guedouar Question from Omar Guedouar on 29/06/2016

Mohamed says:

Dear Sir

This activity is rare in egypt , i didn't see it before .
Generally , we cant make this activity in a free zone area .
please give more detail about this activity and tell me the revenue and cash collection cycle .

thanks

mohamed



We are considering employing a full time person as a representative in Sharm El Sheikh and Hurghada regions for our tour operator. We are based in the UK and send customers to Egypt. We want to employ a local person, but not sure what we have to do to make sure this is legal / taxes etc. Question from Peter Finlay on 18/06/2016

Mohamed says:

Dear Sir

i want to know whether you have a legal entity in egypt or not ?

thanks

mohamed

We are a British Security Risk management company, we want to open a consultancy office in Egypt. further down the line we might want to merge or form a JV company with a local Egyptian entity. Which would be advisable to open (Branch, JSC, LLC), and what are the associated benefits with your recommendation. Regards Solaiman Question from Ahmad Solaiman on 15/06/2016

Mohamed says:

Dear Sir,

kindly send me a detailed email about your activity as it is not clear to me .
please send your email to : mohamed@fathalla-cpa.com


thanks

mohamed

Hello, I wanted to ask about taking a franchise in egypt specifecally in ismailia I own a place that is ready to be a restaurant and cafe Please need help form where ahould i begin Best regards, Sally latif Question from Sally Latif on 26/05/2016

Mohamed says:

Dear Ms. Sally

kindly send me your mobile number to the following email ,,and some one will contact you to arrange this issue.

thanks

mohamed Fathalla ,CPA

We are Starting a manufacturing unit in Fayum. Even though our paperwork has been done by our egyptian partners(they are 50% PARTNERS), we want to verify those and have you as our advisor as these are all in Arabic and even the egyptian advocate they are using doesn't speak any English.Also ,may I know your charges please Regards, Ankit Chandra, India Question from Ankit Chandra on 04/04/2016

Mohamed says:

Dear Sir,

kindly tell me what kind of services that you need exactly ?
please send me a scanned copy of your tax card, commercial register and articles of incorporation to the following email : mohamed@fathalla-cpa.com.

thanks

Mohamed Fathalla ,CPA

Hi there, I hope you are in good health. Firstly I am British national and my husband is an Egyptian nationa. I would like to start a excursion company in Sharm El Sheikh. What are the steps to set up a tour company legally and how much will it cost to set this up and get a license. How long will it take to get this registered? How much must we invest in order to get a license. I look forward to your quick response and if you are currently in the UK it would be great to meet. Kind regards Natasha Question from Natasha Jalal on 29/03/2016

Mohamed says:

Dear Natasha,

i hope you are fine.
i think i know someone who works in this business and wants to leave from Sharm El Sheikh ,,, he already have all licenses and he wants to sell his business ,,, if you are interested , i can help you to negotiate with him .

thanks

Mohamed Fathalla ,CPA

Dear Mr. Mohamed, I was wondering if there are any laws or regulations for opening a consulting firm in Egypt? I am trying to find something online but didn't succeed. I appreciate your help. Regards, Zeina Question from zeina annab on 15/02/2016

Mohamed says:

Dear Zeina ,

i hope you are fine.
you can open a consulting company easily in Egypt , you will be subject to law 159 for 1981 .
you can open an LLC or a joint stock company ( corporation )
if you have any question , please dont hesitate to contact us.

thanks

Mohamed Fathalla ,CPA

Dear Mr. Mohammed, Hope this finds you well. Thank you for giving me the opportunity to ask questions here. No I am thinking of doing a big food festival in Cairo. I asked a lot of my friends that did events previously about 2 things 1. Taxes 2. Event Permit. All of them told me to not ask for an event permit, it is just a 1-4 days event, so you dont need to ask the government for a permit. Is this true? Regarding taxes, they told me if the government knew, they will ask you for 25% of your revenue as a tax. Is this true ? Looking forward to hear from you. Best Regards, Khalid Question from Khalid Al-Masry on 09/09/2015

Mohamed says:

dear Khalid

event permit depends on the place that you will show this event , if it is done inside a mall or a club , these entities will get all permits for you .

please contact me on my email: mohamed@fathalla-cpa.com to reply to other questions,,, or i prefer to send me your mobile number to contact you.

thanks

mohamed Fathalla ,CPA

Dear Mr.fatallah I would like to open KFC at my area in Egypt madina badr where I cannot find other KFC in that area . But I don't know what capital do I need and who do I contact to start that business. Regards Dr.Magda Question from amr assal on 09/09/2015

Mohamed says:

Dear Dr. Magda,

i don't know whether KFC will give you a franchise or not but if have a good place , you can rent it to them .
KFC is related to Americana group , you can contact them through their website and try,, or to visit their head
office in Cairo.

if you wish , i can show you some brands that gave franchises if you wish .
please contact me on : mohamed@fathalla-cpa.com

thanks

mohamed Fathalla ,CPA


I am Australian and I am training local staff in a new project with expatriates in Egypt for a short period, probably 5 months. Do I need a tax card, if yes, do you know the procedures and requirements_ Question from Emy Evans on 07/09/2015

Mohamed says:

Dear Sir

are you going to teach them in an educational center ? if yes , you may be considered as instructor in this educational center and you will be subject to payroll tax . in this case , no need for a tax card.

thanks

Mohamed Fathalla ,CPA

Dear Mr.Mohamed, Kindly Answer My Inquires 1. can a foreign company import machine from China and directly open shops to sell in Egypt? 2. What the procedure for register a foreign company in Egypt, how much register capital, does foreigner can hold 100% shares, how long to finish company registration? 3. Can foreign company import parts and install it in Egypt and sell to Egypt market, whether need certification? 4. Is there minimum salary standard for Egypt workers, how much, how the regulation about transportation, house allowance, medical insurance, endowment insurance; 5. When import machine from China, before sell it, whether need test (or certificate) it, which department do such test? 6. If I import goods from China, I need pay USD to Chinese factory , does Egypt bank have enough USD? Question from Akram Mohamed on 25/08/2015

Mohamed says:

Dear Sir,

any company that include foreigners even by 1 % are not allowed to import finished goods from abroad and trade it in Egypt....the only exception is done if we have a manufacturing company , in this case we can import raw materials in order to produce finished goods .
as i understand form your question , you will import these machines in order to resell it again in the Egyptian market ,, so in this case , you are not allowed to import these machines .you will not get import license.
but there are many ways to solve this point.

please send me your email in order to give you a detailed reply.
please send your email to : mohamed@fathalla-cpa.com

thanks

Mohamed Fathalla ,CPA

Dear Mr. Mohamed, I am an Egyptian businessman. I have just bought a new company in Suez Public Free Zone. The company's name is Petromarine. I'm looking for a business partner who is interested in supplying or servicing an offshore, Oil & Gas or Marine market in Egypt. I'll be waiting for your kind reply if there is any opportunity. Thanks, Question from Ahmed Senoussi on 12/08/2015

Mohamed says:

Dear Sir,

as i understand , you need a partner who can help you in your business , to find new markets for your products , is it right ?
please tell me about your products in details .

please send your reply to mohamed@fathalla-cpa.com

thanks

mohamed Fathalla ,CPA

Hi Mohammed. I am looking to start up a business in Cairo. I am European however, my mother (now deceased) is Egyptian. If I apply for the National ID card, will this count me as an Egyptian when opening up a company? I am looking to start a consultancy company. Can you provide me with the costs and what is required to start a business such as this in Cairo as a foreigner? Should i get the National ID card, will this make a difference towards the start up? Question from Sylvia Schoonderbeek on 07/08/2015

Mohamed says:

Dear Sylvia,

i hope you are fine.
you must have the Egyptian ID in hand or an Egyptian passport with the new ID number in order to act as Egyptian .

take care that costs are the same even you are foreigner or Egyptian .
every thing is the same concerning taxes , company formations ,..... ( whether foreigner or Egyptian )
but if you are graduated from an Egyptian university , you are entitled to a tax exemption for 3 years .

please tell me what type of consultancy that you wish to do in Egypt and whether you have partners or not?

please send your reply to mohamed@fathalla-cpa.com

thanks

Mohamed Fathalla ,CPA

hi , I am looking for investor share with me new business style of transport business, if any serious investors in Egypt Question from mohamed mokhtar on 05/08/2015

Mohamed says:

dear sir

please send me some details of this project including amounts needed , expected return on investment, .....
please send your reply to mohamed@fathalla-cpa.com

thanks

Mohamed Fathalla ,CPA

Good morning Mohamed, I hope you are well. Please could I request some information on foreign company's incorporating or opening a branch in Egypt. If incorporating or opening a Branch in Egypt is it sufficient just to have a Egyptian general manager, no Egyptian shareholders are required? More importantly, the minimum capital the must be invested is as yet unclear to me as we are a foreign company. As I understand it to register a company there costs about USD 600 - 700. Would this apply to a foreign owned LLC registering and or incorporating in Egypt? Question from Humphrey Wrey on 20/07/2015

Mohamed says:

Dear Sir,

i hope you are fine.


If you want to establish a permanent entity in Egypt….so it is preferable to establish an LLC or a corporation( joint stock).
It is possible to establish 100 % foreign ownership company in Egypt. ( costs of forming is same when having foreigners or Egyptians)
there is no obligation to have Egyptian shareholders ( except in very few activities ).

In LLC and corporations ( joint stock ) ,all shareholders may be foreigners ……..but in LLC WE must hire Egyptian mangers while in corporation ,all board of directors may be foreigners.


Take care , costs for forming a company are depending on capital ,if capital is high ,cost will be high.
these 600-700 USD are average costs for forming an LLC with a capital of 50,000 EGP , these amounts don't include fees .

if you for example form an LLC with a paid CAPITAL OF 50,000 EGP , so you have to deposit this amount in the bank ,,and after registering the company you can withdraw that if you wish .

if you need more information , please contact me at mohamed@fathalla-cpa.com

thanks

Mohamed Fathalla ,CPA





Dear Mohamed, i am a partner in a business here and my share is making me around 25k profit per month, i am interested in selling my share, please can you let me know what the estimated value is? Question from Tamer wahab on 22/06/2015

Mohamed says:

Dear Sir

i need to know some basic information :
1- what is your shareholder % in this business ?
2- what is the payback period to get your investment back ?
3- what is the book value of this investment?
4- what is the activity of this business?
5- is this profit for a limited time or it may change in the future ?

thanks

mohamed fathalla ,CPA


Dear Mohamed, I am from the UK and have Egyptian business partner. We have a Garra rufa fish spa in Hurghada. We are a registered company with Tax Number . We have been open for 3 years without any problems . Until recent the tourist police now come to the resort and say that we don't have a licence for a fish spa, and we will not be able to get one in Egypt due to Health risk !! It looks like they will force our closure. Can you offer any solution? Question from Julie Sheffield on 13/05/2015

Mohamed says:

Dear Sir

please send me the following by email to mohamed@fathalla-cpa.com :
copy of tax card + copy of commercial register + copy of company contract + copy of rent contract .

based on that , i will tell you my reply.

thanks

Mohamed Fathalla ,CPA



Dear Mr. Mohame Fathalla, I have invested in a restaurant business with my friend (Egyptian National). I wanted to know what are the documents that I may need to submit from India to be a partner in the business. Regards, Nishan Shetty Question from Nishan Shetty on 06/05/2015

Mohamed says:

Dear Sir

i want to know whether you will form a new company or you will be a partner in an existing restaurant .

if it is an existing entity , so i want to know its legal form " is it LLC ,Corporation , partnership ,...."

generally we need the following : copy of passport, power of attorney and rent contract of the company .

thanks

Mohamed Fathalla

السلام عليكم يا استاز محمد لو سمحت كنت عايز اعرف فيه دورة في المحاسبة اسمها محاسبة بيرول payroll انا كنت محتاج اخد الدورة دي لو تقدر تساعدني او اشتري شهادتها هنتظر ردك Question from ahmed ali on 31/03/2015

Mohamed says:

ارجو ارسال رقم تليفونك و سنقوم بالاتصال بك

Dear Mr Fathalla Our company is looking to partner with a local Egyptian company to provide education services in Egypt. I'm trying to prepare some budget estimates. Can you please advise what financial range the company could expect to be paying per employee for health insurance. The company is expected to employ about 30 staff. My initial enquiries would suggest that depending on the package the cost would be in the range of $30 - $60 per month per employee. Does this sound reasonable? Question from Mike Buhagiar on 25/03/2015

Mohamed says:

Dear Sir,

As i understand , you mean private health insurance not governmental .
This type of services is provided by private companies like Alico,medlife,.....,,,,,,there are many packages in which you can select one that suits your staff.
generally the youngest your staff are , the less amounts to be paid and vice versa.

the range of 30$ - 60 $ per employee per month seems reasonable .

thanks

Mohamed Fathalla ,CPA

Hello Mr Fathalla, I am British and partly live in Egypt. I want to import used car spare parts from the UK into Egypt. Do I need import license? do I have to setup and register a company or can I import as a private individual? Regards Question from Amir azzawi on 09/03/2015

Mohamed says:

Dear Sir

kindly note that foreigners are not allowed to import finished goods or to have import license .
the only case for foreigners to import : to import raw materials for use in production.

there are many ideas to solve that .
please note also any activity in Egypt must be done through a company.
if you have any comments , please contact me directly at mohamed@fathalla-cpa.com

thanks

Mohamed fathalla , CPA



Hi Mr Fathalla I want to start a manufacturing business in free zone in Egypt , I want to start a jeans manufacturing factory with a turnover of abour 4 million usd with about 250 workers . can you please explain the taxation for free zones , -Do I pay labour income tax ( some friends already have factories in fre zones in Egypt say : there is income tax ) ? -What is the rate of Corporate tax in free zones in Egypt Question from ahmet mehmet on 05/03/2015

Mohamed says:

Dear Sir,

i hope you are fine.
Any company in the free zone is exempted from income tax ( corporation tax ) and sales tax ( VAT ),,,
BUT you have to deduct and pay payroll tax ( labor tax ) also you have to deduct and pay withholding tax .

if you have any questions , please contact me directly at mohamed@fathalla-cpa.com

thanks

Mohamed Fathalla, CPA
Member of the American Institute of Certified Public Accountants ( AICPA)
Member of the Egyptian Society of Accountants and Auditors
Mobile:002 0111 3939362
Email: mohamed@fathalla-cpa.com
http://www.fathalla-cpa.com/



My business partner and I want to set up a small manufacturing base in Luxor. The company is already registered in the UK but we have not yet started operating. We do not want to register a business in Egypt unless it is absolutely necessary; what we really want is a remote manufacturing facility with the product being exported into the UK (and possibly other countries in the future). If we find private premises and pay private rent so we still need to go through so much beauocracy as if it were an Egyptian registered business? Would we need to present a business plan to the Governor's office and get permisson? What would be the procedure? Question from Angela Robinson on 27/01/2015

Mohamed says:

Dear Sir

i hope you are fine.
please i need more information about the following :
1) are you going to sell locally or it is totally exported?
2) please give me more detail about the product and the manufacturing facility .

please send your reply to : mohamed@fathalla-cpa.com

thanks

mohamed Fathalla ,CPA

Hi Mohamed, After recently holidaying from the UK to Sharm El Sheikh in Egypt my friend and i would like to invest in our Latvian born host. He is currently looking after a number of rental properties and is exploring expansion. After the superb job he did we and being entrepreneurial ourselves, we thought it was a great idea to invest. We plan to start off with the rental holiday and lettings market whilst simultaneously starting a property maintenance business. In the future we hope to progress into the sales market as well? So there are 2 British nationals and 1 Latvian all of who would be shareholders. The Latvian will be our man on the ground in Egypt but i also intend to work behind the scenes on Websites etc back home in the UK. So that's the basics of our plan, what we believe we need advice on is: • Where would our company be legally based the UK or Egypt or Latvia? Are all 3 options open to us? • What would be the best way to set up our company and in what form? i.e LLP, LTD.CO etc? • What are the costs and timescales involves with doing so? • Who do we need to contact and what information will they require? • Details on tax implications and where we would be liable for them? • Any insight you may have as to the insurances such a company should have or need? Of coarse im sure I will have missed out lots so any other input would be greatly appreciated. Many thanks Andy Question from Andrew Simms on 04/12/2014

Mohamed says:

Dear Andy,

i hope you are fine.

as i understand , you want to buy apartments in sharm El Shaikh and then renting it , is it right?
or you will rent apartments and then sub-rent it again?

please send your reply to mohamed@fathalla-cpa.com
if your friend is here in Egypt these days , please let him to call me.

thanks

Mohamed Fathalla ,CPA

Hello Mohammad, Spyders Inc. is Canadian company specializing in Information security. We sell products and services. we would like to operate in the MENA region starting with Egypt. I am not sure yet what the best option is for us to get a legal entity established in Egypt through which we can hire employees and conduct business. one of the criteria is we need to get established quickly. Is opening a foreign branch rather than an LLC company the most expeditious, cost effective and tax exempt route? if you were to provide us your services to register the legal entity can you please advise 1- your fees 2- other fees 3- length of time it will take to have it established I am a Canadian carrying an Egyptian nationality as I was born in Egypt. Question from Khaled Mansour on 23/11/2014

Mohamed says:

Dear Sir

i have sent an email to you.
please confirm receiving .

thanks

Mohamed Fathalla ,CPA

Hi Mohamed! We have fallen in love with Egypt and the Red Sea and at my last visit I comed up with a wild idea. Since I'm running a company restoring Classic cars I had an idea of starting a workshop doing some of the more labour intensive parts of restorations such as bodywork etc. So, the questions are; Where should I start the business? We prefer to be close to the sea and airport. As most transports would go by container, I belive that a location near a port would be best? Should I start my own business or buy an existing company? How do I calculate costs? (rent/salarys/taxes etc) What obsticles should I prepair for? Thanks! Daniel Question from Daniel Lindell on 18/11/2014

Mohamed says:

Dear Daniel,

i think it is better to call me to discuss what you need exactly .

thanks

Mohamed Fathalla ,CPA
002 0111 3939 362

Hi Mohamed, I would like to know the process of starting an Egyptian office for my company that is based in the USA. We are a small company that has dealt with Egyptian workers online and need to begin an office in Egypt. 1 - What is the Process? 2- How long does it take? (we want fastest) 3- What is the Total cost? Thank you, John Question from John Preston on 08/11/2014

Mohamed says:

Hi John,

i hope you are fine.
i want to know some information:
1) what is the activity in detail?do you supply Egyptian labor to companies in Egypt ? or you are a consulting company or a call center or what ?
2) who will be your clients ? are they in Egypt or outside Egypt?
3) what is your expected expenses ?
4) do you need a virtual office in Egypt?

please send me your replies to the following email: mohamed@fathalla-cpa.com

thanks

Mohamed Fathalla ,CPA

Salam3laykom brother. I pray that you and your loved ones are hale and hearty by Allah's will ameen. I would appreciate your invaluable opinion on a certain survey I have been asked to conduct regarding opening up a BBQ Tonight Franchise here in Cairo, Egypt by the Fanchisors themselves insha'Allah. Could you provide me with factual and approximately meticulous answers to reflect the true evaluation of whether such a fine dining restaurant would be viable in Egypt. This restaurant is one that I can vouch for will be a sure success here in Egypt insha'Allah as the taste of the food is beyond the wild imagination of our Egyptian brothers and sisters. It is in other words divine by Allah's blessings. Kindly refer to the following link to confirm its existence http://www.bbqtonight.com/karachi// The survey is as follows: > Dear Ms. Ayesha Nikki > > With reference to your correspondence with my father, Sardar Abdul Qayyum, I have been instructed to present you with a basic and informal set of questions and In order for us to progress, I would need the following information in order for us to assess Egypt as a potential franchise region. > > a.) The city and specific vicinity within Egypt, that you feel is suitable and also whether an available location(s) have been identified for the said purpose. > > b.) How big of a restaurant do you feel would be sufficient for the local market, considering the demographic statistics, demand for this local cuisine and consumer spending patterns. > > c.) Average pay scale for Serving & Cooking Staff in Egypt and whether locally sourced staff is viable. > > d.) Do you feel the Ala Carte concept would thrive or should there be a buffet in place? > > e.) If you have selected a location, does the said location have ample parking, access and the utilities and amenities required? > > f.) Prices of General goods of premium quality, (Poultry, Meat, Sea Food, Vegetables, EtC) > > g.) Custom Regulation on importing furniture and equipment and the norms of doing business in Egypt. > > h.) Average income of Lower/Upper Middle Class and potential customers. > > Once we get this information, it would help us better assess the potential Bar.B.Q Tonight has in the Egyptian Market and we would be able to prepare a pre-feasibility report that will help us reflect conservative figures to help assess our future strategy. I hope to hear from you soon and we look forward to doing business with you. > > Best Regards, > > Sardar Fahad Qayyum Thus I would appreciate your assistance in this matter and additionally if you know of anyone ready and willing to invest in this very promising and lucrative Franchise I would greatly relish your putting me in direct contact with them. Insha'Allah. Du3as. Ayesha. Question from Farida Ayesha Mohamed Ramadan on 02/10/2014

Mohamed says:

Dear Sir,

i hope you are fine.

i think it is better to arrange a visit to egypt in order to get full information , i will arrange to you meetings with about 5-6 restaurants who can help you to get all information that you need . they are very successful in Egypt in addition they are friends , so you will get true and actual information.

thanks

Mohamed Fathalla ,CPA

Hi Mohamed, My husband and I are in the process of buying a scuba diving academy in Egypt with a local friend. I would like the business to be domiciled here (U.K.) and was wondering how to do this. Thanks Caran Question from Caran McBeath on 08/09/2014

Mohamed says:

Hi Caran

please give me more information , what do you mean by domicile in UK.

thanks

mohamed

Dear Mr. Fathalla, I am conducting a field research regarding startups (greenfield investments) in the middle east and Egypt, in particular. Can you advice me with cases of international companies who recently (since the revolution in 2011) expanded in Egypt? and opened a corporate startup? Question from mai hassan on 22/04/2014

Mohamed says:

Dear Sir ,

i hope you are fine.
there are very few international manufacturing companies that open in egypt since revolution .

there are many foreign trading and service companies that open in egypt after revolution.(i know many foriegn companies that work in the fireld of IT, LOGISTICS , trading of clothes " they open in big malls" )

thanks

Mohamed Fathalla ,CPA

hi, i would like to open a liquor store in a shopping mall in makadi bay red sea. i am austrian citizen. i have a registered apartment in hurghada. i want to run this business on my own. how can i start? what is to do? Question from Christian Metzler on 17/04/2014

Mohamed says:

dear Sir

it is easy to open a store in Egypt .
but i will be difficult for me to work with you in the formation process as liquor is forbidden in islam .

if you need help in any other field, you are welcomed.

thanks

Mohamed Fathalla ,CPA

I am sorry Mohamed, but i still have not recieved any email from you?? Why is it not possible for you to answer me here like you did with the other gentleman below? thank you Question from Tracy Grant on 02/03/2014

Mohamed says:

Dear Tracy ,

sorry of that , i tried to send this email to you but it seems that you didnt receive it.

our email for you was as follow:



dear Tracy ,


I hope you are fine.


First I would like to introduce my office:

Our company, Fathalla & Co. ( Accountants and Consultants ) is considered one of the fastest growing Accounting ,Tax ,Auditing and Consulting firms in Egypt. We are able create powerful business solutions in both Cairo and Alexandria.

We implement cutting-edge solutions for numerous valued clients from many countries such as the UK, Germany, Qatar, Netherlands, Japan, Libya , Pakistan and Turkey.
We have also helped many multinational companies to do business easily in Egypt.

Fathalla & Co. is the only Egyptian representative of IAPA INTERNATIONAL, which is considered one of the top 25 accounting networks and associations in the world. (www.iapa.net) Due to the global connection with over 230 professional firms and groups in 58 countries which are members of IAPA, Fathalla &. Co. is able to provide support in every field requested by clients.

Our services include:
1) Establishing all types of corporations ( Joint stock ,LLC ,foreign branches, etc.)
2) Dealing with all governmental authorities such as the Ministry of investment and the Capital Market Authority.
3) Submitting all Tax Returns (Income tax, sales tax, withholding tax and labor tax)
4) Work permits.
5) Preparing financial statements
6) Bookkeeping
7) Auditing
8) Feasibility studies
9) Establishing accounting and financial systems
10) Recruitment
11) Preparing B.O.D meeting and general assembly meetings for joint stock companies.
12) Training

Egypt is a country undergoing a boom in potential, readily available resources and beneficial trade agreements make it the ideal country for investment. We are here, through our expert local knowledge of Egypt's collection of business and tax regulations, to help make your involvement in Egypt both easy and hassle free.


If you want to establish a permanent entity in Egypt….so it is preferable to establish an LLC or a corporation( joint stock).

It is possible to establish 100 % foreign ownership company in Egypt. ( costs of forming is same when having foreigners or Egyptians)


In order to establish an LLC we need the following:

1- At least 2 legal persons or entities over 21 years.( may be 2 companies)
2- Power of attorney
3- Copy of passports
4- Minimum capital is 1000 LE we have to put 100% at bank and then getting it back after finishing the registration of the company.
5- There will be a police inquiry about the persons who will participate in the formation of the company.
6- A place for managing the work ,,it may be a rented flat.
7- Name of the founders and mangers of the company and their % share in capital
8- We have to choose a name of the company in order to get an approval on that


If all documents are available ,,,this process will take about 15 business days. but if the founders are Indians or Pakistanis it will take more time for the police inquiry .we have to wait the result and approval to work in order to form the company.

After finishing the formation of the company ,You will get after that a tax card, commercial register and a company contract.


In order to establish a corporation we need the following:

1- At least 3 legal persons or entities over 21 years.( may be 2 companies and a person)
2- Power of attorney
3- Copy of passports
4- Minimum capital is 300000 LE we have to put 10% at bank and then getting it back after finishing the registration of the company.
5- There will be a police inquiry about the persons who will participate in the formation of the company.
6- A place for managing the work ,,it may be a rented flat.
7- Name of the founders and mangers of the company and their % share in capital
8- We have to choose a name of the company in order to get an approval on that


If all documents are available ,,,this process will take about 15 business days. but if the founders are Indians or Pakistanis it will take more time for the police inquiry .we have to wait the result and approval to work in order to form the company.

After finishing the formation of the company ,You will get after that a tax card, commercial register and a company contract.

Cost and duties depend on the amount of capital…





Concerning LLC AND Corporation ,,,,,,,,,the only difference is during establishment.

1) For LLC we must put 100 % of capital when forming the company but in corporation we can put 10 % of capital at bank .( if capital is 1 million ,in LLC WE Must put 1 million at bank ,,,but in corporation ,we can form the company by putting 100,000 LE at bank)
2) Minimum partners in LLC is 2 ,,,,while minimum partners in corporation is 3.
3) In LLC and corp. ,all shareholders may be foreigners ……..but in LLC WE must hire Egyptian mangers while in corp. ,all board of directors may be foreigners.


These are the only differences ,,but they are the same in taxation, accounting and in everything.

Joint stock is a corporation ,,they are 1 thing.

Take care , costs are depending on capital ,if capital is high ,cost will be high.



If all documents are available ,,,this process will take about 15 business days. but if the founders are Indians or Pakistanis it will take more time for the police inquiry .we have to wait the result and approval to work in order to form the company.

After finishing the formation of the company ,You will get after that a tax card, commercial register and a company contract.




There are 5 types of taxes in Egypt :

1) Income tax: 25 % of profit
2) Sales tax
3) Withholding tax
4) Payroll taxes
5) stamp tax


I have some questions :
1) What are the courses that you intend to teach ? is it only English lessons ? is it related to English that is teached in schools ( i.e. are you making contract with the ministry of education ? or it is just teaching English to the public ?
2) Could you please tell me who is your competitors in order to have a full idea about your activity ?

Finally I hope that we can cooperate together, and look forward to hearing from you.

If you have any question don't hesitate to contact us.


Yours Sincerely,

Mohamed Fathalla, CPA
Member of the American Institute of Certified Public Accountants ( AICPA)
Member of the Egyptian Society of Accountants and Auditors
Mobile:002 0111 3939362
Email: mohamed@fathalla-cpa.com
http://www.fathalla-cpa.com/




Hi Mohamed, I am a British National, thinking about opening a cafe bar ( Non Alcoholic) in Aswan near to the universities. I will also be intending to live there permanently. Will I be better having an Egyptian National as a business partner or not. If is better then this wouldn't be a problem, I would prefer to keep 100% ownership to my wife and myself. What are the typical registration and company set up costs and what is the current rate of business tax. Will I still need to go to Hurghada every 6 months for a work permit? Thanks for any advice. Andy Question from Andy Buck on 01/03/2014

Mohamed says:

dear Andy

i hope you are fine.

yes you can form 100 % foreign ownership company between you and your wife .

i want to know some points :
1) is it going to be like Costa , Starbucks ,...etc or it will be a simple one?
2) are you going to provide shisha? 4) what is the nationality of your wife?

please send me your reply to the following email : mohamed@fathalla-cpa.com

thanks

Mohamed Fathalla ,CPA

Hello Mohamed. I did not recieve your email?? Just a link saying the answer was there, but just brought me back here? Thank you Question from Tracy Grant on 28/02/2014

Mohamed says:

hello

i have sent you email ,,,please confirm .

thanks

mohamed

Hi Mohamed. Iam a British National residing in Egypt. I wish to start up a specialised English Language Centre in Cairo with an Egyptian busines partner. As a non- Egyptian national, I have nmo idea of howthings work regarding registering a business, and costs for registering, waiting times, and what legal rights I have?Please can you advise me. Best Regards Tracy L Grant Question from Tracy Grant on 25/02/2014

Mohamed says:

dear Tracy ,

i have sent you email about your question , please check my reply .

thanks

mohamed Fathalla ,CPA



Mr Fathalla Hi, I would like to open a local cafe selling drinks & water pips in Cairo (I just have a limited capital). Could you please kindly let me know the best way to start this business ? Any licence I need to take ?? And also, anything I need to aware ?? Million thanks in advance. Awaiting for your reply. Mohamed Question from MAN CHUNG CHAN on 17/02/2014

Mohamed says:

dear MAN CHUNG

i hope you are fine.
it is easy to form this type of business but i need to know some points:
1) do you have other foreign partners or not?
2) where in Cairo do you wish to make your cafe? is it going to be like Costa , Starbucks ,...etc or it will be a simple one?
3) are you going to provide wine or not? are you going to provide shisha?
4) what is the nationality of the shareholders?

please send me your reply to the following email : mohamed@fathalla-cpa.com

thanks

Mohamed Fathalla ,CPA

dear Mr.Mohamed, am a business owner from Egypt in the field of Furniture selling and manufacturing , i have both the outlet and the manufacturing facility with all its equipment , i would like to sell the brand and all the existing machinery and stuff , so i need your help in that , even to sell it locally or internationally. waiting for your advise Question from Mohamed Elfakharany on 19/01/2014

Mohamed says:

dear Sir ,

i hope you are fine.
sometimes we help some foreign companies to acquire local companies , we helped some Turkish and Syrian investors to buy local companies .
so kindly send me some details about your manufacturing unit ( machines , buildings , size,...) also please send me your last financial statements in order to have some idea your activity.
take care that this is a supply and demand matter but if there is a good opportunity , we will provide help.

please send these information to the following email : mohamed@fathalla-cpa.com

thanks

Mohamed Fathalla ,CPA

salaam brother i am interested in exporting used car parts from the uk to sharm el sheikh and also would be interested in setting up a salvage agent depot in sharm. is it possible for me to do that as a uk passport holder? what implications will i face? i do visit here twice yearly and have sought much advise from egyptian friends. i would appreciate your legal advise too on this matter. i run a successful vehicle salvage agent here in the uk and i would like to expand my business to sharm el sheikh and possibly even all of egypt? many thanks Question from Rayhian Asad on 21/11/2013

Mohamed says:

dear Sir

actually i am in London till 7/12 so if you wish to meet to discuss these points , please send me email at : mohamed@fathalla-cpa.com

thanks

Mohamed Fathalla ,CPA

Dear Mr Mohammed, My name is Menna, I work as an Investment Advisor for Capital Incorporationestablished under law No.95/1992 under the supervision from EFSA (Egyptian Financial Supervisory Authority) with issued capital of 50 Million Egyptian Pounds." "We are rapidly growing company established since 3/2012 to specialize in the field of portfolio management with portfolio of about 1 Million USD, after the first year of operations our portfolio managed to be more than 25 Million USD and growing every day." "Capital Incorporation - Egypt specialized in diversifying the portfolio to maximize the investment ratio and to minimize the risk through wise investment techniques in the financial instruments (Stock Market, Money Market, Commodities, CFDs and Currency Market)." I am looking for Customers to invest with minimum of USD 2000 in company with interest of 7% monthly, very secured. If you can please advise websites to look or promote clients who are willing to invest. Thank you. Question from Menna Mohammed on 03/11/2013

Mohamed says:

Dear Menna ,

please send me your email and your contact information .

thanks

Mohamed

If I was to start a business and own a business in egypt - do I need a work visa? if yes, how do I do this, what documents do I need and cost? thanks Question from Wendy Chiu on 14/09/2013

Mohamed says:

dear Sir

please tell me what kind of business that you wish to have? how much capital you have ? what is your nationality?

thanks

Mohamed Fathalla ,CPA

Mohamed, Myself and my wife are considering moving to Egypt to follow our individual careers. My wife is an English teacher and I am an international driver training consultant. We currently live in Qatar. My question is this: In your opinion, does Egypt have the desire to improve its road safety and would there be an interest in my services that would be viable as a business, and could I trade in a free zone or would it be best to locate outside of a free zone? Kind regards, Roger Question from Roger Taylor on 20/06/2013

Mohamed says:

dear Roger

I think you have to visit the ministry of transportation and to visit some large road construction companies in order to get more information about whether they will be interested in your services or not.

concerning free zone , It is not suitable for your activity .

thanks

Mohamed Fathalla ,CPA

Hi! I'm interested in buying 50% of an existing company in Egypt, a small bakery. I'm a Swedish citizen and the owner of the other part is Egyptian. What do I need to do in order to realize the project? Best regards, Linda Maria Andersson Question from Linda Maria Andersson on 05/04/2013

Mohamed says:

dear Linda,

please i want to know what is the legal status of this egyptian bakery? is it an LLC or a simple partnership or what form?
also where is the place of this bakery ? are you going to supply machines or not?

thanks

mohamed Fathalla ,CPA

Hi Mohamed. I am from Romania I have a friend who is in association with an Italian. They have a firm and they want to export marble,tile ....in Egypt but they need a certain and sure company who wants to do business with them. Shokran Question from Luminita Daniela Craciunescu on 16/03/2013

Mohamed says:

dear Sir

generaly i will visit romania from the period from 23- 27 May 2013 , if you need any thing from egypt we can meet and discuss.

i will send you the contact details of a large producer and trader of marbles in egypt , so pleaase send me you email in order to send you the required data.

thanks

mohamed Fathalla ,CPA

Dear Mohamed, Well i read some of your answers that has given me some idea, now i am a pakistani citizen wish to established a company in egypt that will only be exporting egyptian legal goods from egypt to other markets i need ur advise as to how i move forward, estimated cost of exporting co. mshakebmurad@gmail.com +923002033707 kind regards M Shakeb Murad Question from M Shakeb Murad on 27/02/2013

Mohamed says:

dear Sir

please tell me what type of goods you wish to trade ,also please give me more details.

thanks

mohamed Fathalla ,CPA

Hi Mohamed, I was in Egypt and found that there is a need for security devices for apartments and villas. I'm from Poland (I have polish citizenship) and I'd like to register a company in Egypt to import these devices and install them at my clients homes. What type of company do I need to register and how many do I need to pay for it? Do I need any special permissions, documents, etc.? Best regards Matt Drogowski Question from Matt Drogowski on 23/01/2013

Mohamed says:

dear Matt

i hope you are fine.

take care that foriegners are not allowed to import from outside egypt.
but there are some solutions for that .

please send me more details about your activity to the following email : mohamed@fathalla-cpa.com

thanks

mohamed Fathalla,CPA

Dear Mr. Mohamed, I would like to set up a branch in Egypt for my company, Head Office in Sydney. I am Australian as well as Egyptian, would like to invest in Egypt as well in the same industry ( Property Investment and Real Estate marketing. What is the best structure for the company ? Set up a branch in Egypt ? or establish a corporation? Best Regards Waseem Elgendy Question from Waseem Elgendy on 18/01/2013

Mohamed says:

dear Mr Waseem ,

I hope you are fine.

First I would like to introduce my office:

Our company, Fathalla & Co. ( Accountants and Consultants ) is considered one of the fastest growing Accounting ,Tax ,Auditing and Consulting firms in Egypt. We are able create powerful business solutions in Egypt.

We implement cutting-edge solutions for numerous valued clients from many countries such as the UK, Germany, Qatar, Netherland, Japan, Libya , Pakistan and Turkey.
We have also helped many multinational companies to do business easily in Egypt.

Fathalla & Co. is the only Egyptian representative of IAPA INTERNATIONAL, which is considered one of the top 25 accounting networks and associations in the world. (www.iapa.net) Due to the global connection with over 230 professional firms and groups in 58 countries which are members of IAPA, Fathalla &. Co. is able to provide support in every field requested by clients.

Our services include:
1) Establishing all types of corporations ( Joint stock ,LLC ,foreign branches, etc.)
2) Dealing with all governmental authorities such as the Ministry of investment and the Capital Market Authority.
3) Submitting all Tax Returns (Income tax, sales tax, withholding tax and labor tax)
4) Work permits.
5) Preparing financial statements
6) Bookkeeping
7) Auditing and accounting
8) Feasibility studies
9) Establishing accounting and financial systems
10) Recruitment
11) Preparing B.O.D meeting and general assembly meetings for joint stock companies.
12) Training

Egypt is a country undergoing a boom in potential, readily available resources and beneficial trade agreements make it the ideal country for investment. We are here, through our expert local knowledge of Egypt's collection of business and tax regulations, to help make your involvement in Egypt both easy and hassle free.

If you want to establish a permanent entity in Egypt….so it is preferable to establish an LLC or a corporation( joint stock) .

It is possible to establish 100 % foreign ownership company in Egypt. ( costs of forming is the same when having foreigners or Egyptians)


In order to establish an LLC we need the following:

1- At least 2 legal persons or entities over 21 years.( may be 2 companies)
2- Power of attorney
3- Copy of passports
4- Minimum capital is 1000 LE we have to put 100% at bank and then getting it back after finishing the registration of the company.
5- There will be a police inquiry about the persons who will participate in the formation of the company.
6- A place for managing the work ,,it may be a rented flat.( I can manage this for you easily)
7- Name of the founders and mangers of the company and their % share in capital
8- We have to choose a name of the company in order to get an approval on that


If all documents are available ,,,this process will take about 15 business days. but if the founders are Indians or Pakistanis it will take more time for the police inquiry .we have to wait the result and approval to work in order to form the company.

After finishing the formation of the company ,You will get after that a tax card, commercial register and a company contract.


In order to establish a corporation we need the following:

1- At least 3 legal persons or entities over 21 years.( may be 2 companies and a person)
2- Power of attorney
3- Copy of passports
4- Minimum capital is 300000 LE we have to put 10% at bank and then getting it back after finishing the registration of the company.
5- There will be a police inquiry about the persons who will participate in the formation of the company.
6- A place for managing the work ,,it may be a rented flat.( I can manage this for you easily)
7- Name of the founders and mangers of the company and their % share in capital
8- We have to chose a name of the company in order to get an approval on that


If all documents are available ,,,this process will take about 15 business days. but if the founders are Indians or Pakistanis it will take more time for the police inquiry .we have to wait the result and approval to work in order to form the company.

After finishing the formation of the company ,You will get after that a tax card, commercial register and a company contract.

Cost and duties depend on the amount of capital…





There are 5 types of taxes in Egypt :

1) Income tax: 20% of profit
2) Sales tax ranges from 1.2% to 10 % on total revenue ( indirect tax)..if the project done in a free zone ,no taxes
3) Withholding tax
4) Payroll taxes
5) stamp tax

In my opinion , I don't prefer to establish a branch office as it will limit your activity in egypt.
The best thing is establish a corporation or an LLC.

If you have any other question, don't hesitate to contact us.

Yours Sincerely,

Mohamed Fathalla, CPA
Member of the American Institute of Certified Public Accountants ( AICPA)
Member of the Egyptian Society of Accountants and Auditors
Mobile:002 0111 3939362
Email: mohamed@fathalla-cpa.com
http://www.fathalla-cpa.com/




Hello, Myself and friends are establishing a company , we are lost about the type of the company we want . what we are sure with is the company activity however , we are 5 members in the board and we need to involve interested people in our community in this company and the number exceed 100+ with minor shares in the company ...... is this possible ? and how can we do this ? ... Question from Monsef Hazem on 08/01/2013

Mohamed says:

dear sir

the best option for you is to establish a corporation, you can have more than 100 shareholders .


In order to establish a corporation we need the following:

1- At least 3 legal persons or entities over 21 years.( may be 2 companies and a person)
2- Power of attorney
3- Copy of passports
4- Minimum capital is 300000 LE we have to put 10% at bank and then getting it back after finishing the registration of the company.
5- There will be a police inquiry about the persons who will participate in the formation of the company.
6- A place for managing the work ,,it may be a rented flat.( I can manage this for you easily)
7- Name of the founders and mangers of the company and their % share in capital
8- We have to chose a name of the company in order to get an approval on that


If all documents are available ,,,this process will take about 10 business days. but if the founders are Indians or Pakistanis it will take more time for the police inquiry .we have to wait the result and approval to work in order to form the company.

After finishing the formation of the company ,You will get after that a tax card, commercial register and a company contract.

Cost and duties depend on the amount of capital…

If you have any question don't hesitate to contact us.


Yours Sincerely,

Mohamed Fathalla, CPA
Member of the American Institute of Certified Public Accountants ( AICPA)
Member of the Egyptian Society of Accountants and Auditors
Mobile:002 0111 3939362
Email: mohamed@fathalla-cpa.com
http://www.fathalla-cpa.com/






Mr Fathalla, My family have property in Sharm El Sheikh and we are looking at the possibility of starting an export business to the United Kingdom. The main items we will be looking to export will be clothing garments, We have a number of questions to ask prior: - Do we need to have an Egyptian export licence? - Do you need to be an Egyptian national to get an import/export licence to and from Egypt? - Do we need to have an Egyptian business partner? - Does Egypt post do registered delivery? - Can the items be signed for the eother end in the UK by the customer upon receipt? - How long does air mail postage from Egypt to the UK take on average? - Are there any other rules and regulations we need to obide by if setting up an export business out of Egypt? Thank you. I will look forward to your reply. Darren Court Question from Darren Court on 02/01/2013

Mohamed says:

dear Darren,

i hope you aare fine.

foriegners are not allowed to import ,,,but they are allowed to export and to trade locally.
in order to export , you must have an export license in addition to the tax card + commercial register.

if all your activity is to export and to trade locally ,, so no need to have egyptian partner ,,, but if your activity includes import , so this company must be 100 % egyptians in oprder to import.

concerning other questions , could you please tell me what you need exatly aas i didnt understand what you mean.

please send me email at: mohamed@fathalla-cpa.com

thanks

mohamed Fathalla,CPA





Dear Mohamed Asalam alaykum. I met an Egyptian Mechanical Engineer Officer two years ago when on an aid convoy to Gaza via Al Arish. We struck up conversation and we got on well. We have stayed in contact via e-mail and I have tried to assist him with some matters. My friend who is now working in the Agricultural industry has mentioned an opportunity to me which means I am being asked to invest £150,000.00 by purchasing and shipping an agricultural machine to Egypt so that this machine can service the harvest in three months time. I realise that Egypt is an exciting country and I get on very well with Arab peoples and I would like to do this business as I think there may be a good future for my friend and I to build something very worthwhile. I am seeking a guiding hand to carry out this business but my friend speaks and writes English OK but not effectively enough for me to make a clear understanding of all the issues involved in this deal. I need a Consultant who is familair with cultural issues and can guide both me and my friend to a successful future. At the moment, all the risk will be carried by me and one of the things I wanted to know was that if there can be any financial guarrantees established beforehand? It would be a very exciting and fresh opportunity for me if I can establish both trust and professionalism early which will give us the strength to grow this opportunity. I am not sure how you operate but I would be very appreciative if you could act as a Consultant or guide me to someone who is reliable in that field. Many thanks. Salam Colin Morris UK - Question from Colin Morris on 17/12/2012

Mohamed says:

dear Sir

please tell me what you want to do exactly in order to help you? do you want to esatblish a company in Egypt ?do you need some contacts of logistics companies ?

thanks

mohamed Fathalla ,CPA

islam walekum brother, i am manufacturer of sewing machines and sewing machines parts, in india and one of the leading traders all over india....i want to exporter material in egypt and want your help as i havent did any business in egypt but have heard that garments ,plastic products and iron related parts are being import from asia ... Question from satvik arora on 08/12/2012

Mohamed says:

dear sir

i think it is better to send a marketing person from your company to stay in egypt for 2 weeks ,,,,during this period , you can make a visit to all traders and whalesalers to promote your producrs ,,,you can use the yellow pages to find these traders. also you can consult the egyptian embassy and to get all egyptian traders contacts.

i have some indian clients that establish their companies in egypt and they make a good business in egypt ,,,as the indian products is better in quality than the chinees products and i see that indian products replace chiness products.

so i wish you best of luck and if you need any help in egypt , just contact us.

thanks

mohamed Fathalla ,CPA
mohamed@fathalla-cpa.com
002 0111 3939362


Dear Mohamed, I'm an egyptian planning on starting an HR consulting business in Egypt. I wanted to know the following: What sort of corprate taxes i will incur on my business in case it was a limited libaility company? Also, in case i dont generate profits in my first year of business, would i still be liable to pay any taxes on my business? Thanks and looking forward to your advise. Question from Hagar Omar on 07/12/2012

Mohamed says:

dear Sir

if you establish LLC OR Joint stock company , you will pay the following taxes:


There are 4 types of taxes in Egypt :

1) Income tax: 20% of profit
2) Sales tax ranges from 1.2% to 10 % on total revenue ( indirect tax)....but for consulting , there is no sales tax.
3) Withholding tax
4) Payroll taxes

you will not pay any income taxes in the first years as long you are not generating profits but you must keep all your expenses evidenced with documents .


thanks

mohamed Fathalla ,CPA
002 0111 3939 362
mohamed@fathalla-cpa.com




Looking for some advice if you can please help me with this i would be more than thankfull. I have been liveing and working in sharm el shekh for 3 years and i am now looking to start my own beach bar up i have found the location on a beach and the rent has been agreed. nothing has been paid. i need to no will i need i permit to run this if so how do i obtain how do i obtain an alcohol licence will i need a music licence who do i pay tax to and how i will be haveing an egyptian business partener but i woul like all the permits to be in my name is this possibel or should i put everything in my partners name Question from JONATHAN COCKSHOTT on 05/12/2012

Mohamed says:

dear sir

sorry my friend , i cant help you in that as your business is to provide alcohol and this is against my islamic rules.

i wish you best of luck.

thanks

mohamed Fathalla ,CPA

Dear Mohamed, I am a sudanese citizen married to an egyptian woman and i have residency in egypt as married couple. Now me and my wife are considering to start up our own management consulting firm here in egypt. We both have the required level of education and expertise to start this business. In the begining we are thinking it will be me and her and maybe a third consultant, but we might go up to 5 full time consultants in the future. I was wondering what is the most suitable form of business for us to setup here and what are the requirements for setting up this business. I also wanted to know whether i can be the managing partner for this business or if she can also act as managing partner when am outside of the country for any reason. Your prompt feedback is highly appreciated. Thanks Amr Question from amr abdalla on 28/11/2012

Mohamed says:

Dear Mr Amr

sorry of my late reply.

please send me your email to send you the full data.

you can be a manging partner and your wife can be also ( if you wish ) ,, there is no restrictions on the nationalities.

thanks

mohamed Fathalla ,CPA
mohamed@fathalla-cpa.com
002 0111 3939 362

Dear Sir We take this opportunity to introduce Precision Bearings Pvt.ltd. as a leading manufacturer of high precision ball bearing and roller bearings in India. Since its inception in 1996 Precision Bearings Pvt ltd is committed towards bringing in Friction Free Revolution offering Bearings in over 3000 different sizes in Ball & Roller variants. Certificates & Awards:TS16949 & ISO 9001:2008 certified quality standards, Star export house award for 3 consecutive years We want to expand our business in Egypt through Traders and OEMs in Egypt.Pls suggest a roadmap on how to pursue our goals...Thanking u in advance Question from arvind namdas on 21/11/2012

Mohamed says:

dear sir

i think it is better to send a marketing person from your company to stay in egypt for 2 weeks ,,,,during this period , you can make a visit to all traders and whalesalers to promote your producrs ,,,you can use the yellow pages to find these traders.

also you can consult the egyptian embassy and to get all egyptian traders contacts.

i have some indian clients that establish their companies in egypt and they make a good business in egypt ,,,as the indian products is better in quality than the chines products and i see that indian products replace chiness products.

so i wish you best of luck and if you need any help in egypt , just contact us.

thanks

mohamed Fathalla ,CPA
mohamed@fathalla-cpa.com
002 0111 3939362


Hello Mohamed, I'm an Egyptian residing outside of Egypt and I would like to move to Egypt and start-up a firm related to energy solutions. The firm should provide engineering and construction services. My question is, what type of license do you think I should approach, especially that I shall proceed with the start-up alone for now, and partners/shareholders shall be joining in later? Appreciate your help Ahmed Question from Ahmed Abdel-Rahman on 18/10/2012

Mohamed says:

dear Sir

the best thing is to establish an LLC or a joint stock,,,,these types are good if you want to establish a repectiful and permenant company in the market .

i dont prefer to start with with a sole proeritorship as it is seen in the market as a small entity.

if you need any help , you can contact us at mohamed@fathalla-cpa.com


thanks

mohamed Fathalla ,CPA
002 0111 3939 362


Dear Mr. Fathalla, our client intents to setup a representative office in Cairo, Egypt. He has his own staff who he wants to employ. An office space is also given. The activities would solely be promotional and no contracts would be signed in Egypt. Could you provide us with information how we can easily setup a company (rep office), what the costs are and who would support us with this project. many thanks for your answer. Kind regards Andreas Question from Andreas Schlumpf on 09/10/2012

Mohamed says:

Dear Andreas , I hope you are fine. Foreign companies can establish in Egypt representation, liaison, or scientific offices. . Representation, liaison, or scientific offices should be registered at the Companies Department before they are allowed to work in Egypt. Concerning the representative office, you have to know the following: 1) The main purpose of these companies is limited to studying the Egyptian market and exploring the possibility for their companies to manufacture or carry out business in Egypt, but without actually performing by themselves any kind of commercial activity including commercial agency work, or performing any activity which may generate income. 2) The manager of the representation, liaison, or scientific office can be a Foreigner or Egyptian . In order to establish a representative office ,we need the following: 1. A legalized copy of the memorandum and articles of association of the foreign company with a recognized translation thereof. 2. A legalized copy of the company's board of directors' resolution to establish a representative office in Egypt to study the Egyptian market and explore production possibilities without being engaged in any trading or profit‐oriented activities and to hire a manger for this office and his name will be (……). ( point 1 + point 2 should be translated and stamped from the Egyptian embassy in abroad ) 3. COPY of the passport of the manager for the representative office ( in case he is a foreigner )./ ID IF the manager is Egyptian. 4. A certificate from one of the accredited banks in Egypt stating that the foreign company has a convertible foreign currency balance ( minimum amount is 5000 EGP or its equivalent in foreign currency is required) and that the currency has been transferred from abroad.( I will manage that for you ) 5. A copy of the rental contract of the representative office in Egypt.( I can mange that for you ) 6. power of attorney approved and stamped from the Egyptian embassy abroad. 7. there will be a police inquiry about the person who will be hired as a manager ,,,if this person is Indian or Pakistani , the police inquiry will take some time. Concerning taxes: this representative office will not participate in any business and will not generate any income , therefore it will not subject to income tax or sales tax ,however the managers and employees of these offices are subject to the salary tax on the salaries and other remunerations they receive. If you have any question, don't hesitate to contact us. Yours Sincerely, Mohamed Fathalla, CPA Member of the American Institute of Certified Public Accountants ( AICPA) Member of the Egyptian Society of Accountants and Auditors Mobile:002 0111 3939362 Email: mohamed@fathalla-cpa.com http://www.fathalla-cpa.com/

i am an indian and my wife is egyptian ,i am willing to start a business in Gharbiya .IMPORT OF 3 WHEELER AUTOMOBILE FROM INDIA- Sales Showroom,Workshop,Spares Parts Sales. Please advise me the procedures about the paper work ,tax and the visa issued for staying there.Do i need a Egyptian partner for the business.Can i do the business on my name ,do i need any assistance from the indian mission in cairo. waiting your valuable feedback thanking You Regards Mohammed Shakir Question from mohammed shakir on 26/09/2012

Mohamed says:

dear sir

take care that foriegners are not allowed to import finished goods .....so you are only allowed to trade locally and to export.

so you can let any other egyptian company to import for you for a commission.

if you have any other questions ,,please contact me at mohamed@fathalla-cpa.com

thanks

mohamed Fathalla ,CPA




Hello I am from Slovenia (EU) and I would like to buy a small shop where they are serving food to go( kebab, hamburger) in Hurghada I dont know how to start. Can u pls tell me what is the best solution for me to start this business? I will move to Hurghada (partialy) I also have egyptian fiancey. So what do I need or what would be the best solution for me to run this business pls? Thank you a lot Ana Question from Blanka Stern on 21/09/2012

Mohamed says:

dear Ana

it is easy to open a small shop in hurghada.
please send me your personal email to tell you all the requirments needed to form this company.

thanks

mohamed Fathalla,CPA
mohamed@fathalla-cpa.com

Hi Mohamed I'd like to open a resturant in Hurghada and I'd need some information regarding selling alcohol. Do I need a Liquor license? How to obtain this? How much does it cost? Question from Hajnalka Reon on 16/09/2012

Mohamed says:

dear sir

many thanks for your email.

it is easy to establish this resturant in hurghada ,,but i sorry to tell you i will not be able to help you in this matter as liquor is forbidden in islam and i cant help you in that .

thanks

mohamed

Hi Mohamed. I want to start up an export company. I want to export products from Egypt which I intend to purchase from the local people. Can you you let me know if there are any taxes for exporting products from Egypt? Also I want to set up a company in Egypt, there is a lot of conflicting information that I have. The business is to start in Sharm. I am from Uk, and I intend to rent a small warehouse in El Tor, and export my purchases to the UK. I need to know the tax implications and what is the fastest and appropriate visa that I need. Regards -Raj Question from raj patel on 03/09/2012

Mohamed says:

dear Raj

if you want to do any business in egypt ,,this must be done through a company either LLC or a corporation.
all activites in egypt are subject to the income tax law. income tax rate is 20 % on net income .

please tell me about what you want to do exactly in detail ? and what is your nationality ? do you have a british passport? what are the type of materials that you wish to export from egypt?

if you have any question , please send me email to mohamed fathalla-cpa.com

thanks

mohamed Fathalla ,CPA


Hi Mohammed, What is the procedure of resident permit for our Turkish workers and Turkish partners after we set up our company? How long does it take and fees? With our company can we import photo product (paper machine etc) by our self? Where can we find Egyptian manager for our company? Regards Serdar Question from SERDAR UNLU on 28/08/2012

Mohamed says:

dear sir

i hope you are fine.

take care foreigners are not allowed to import finished goods ,,,,so you can let any other Egyptian company to import these products for you.( i can help you to find these companies).

you have to know that for every foreigner that need a work permit ,, we have to employ and make insurance on 9 Egyptian workers ,,,,,so in order to get work permit for these 5 Turkish workers ,,, we have to employee and make insurance on more than 45 Egyptian wooers.( i have some solutions for that )...this is applied for employess.

to get a work permit for an investor ,,his share of capital must be not less than 35,000 $ .

i can help you easily to find an Egyptian manager ,there is no problem of that.

if you have any question , please send it directly to mohamed@fathalla-cpa.com

thanks

Mohamed Fathalla ,CPA



Hi, I want want to set up company in Sahrm el Sheikh. We are located in Turkey Antalya region and working for photographers, printing photos, and etc. First can we set up % 100 foreigner company (Turkish citizen)? Do we need any egypt citizen to set up our company? We want limited liability company. Ho long does it take to set up company? What will be total cost (fees)? What is your cost? Our company must also export machine and products from China and Turkey?So company will be export import company as well.We would like to visit according to your reply. Where is your office?regards Question from SERDAR UNLU on 26/08/2012

Mohamed says:

dear sir

could you please send me your email in order to send you all the data needed.

we have 4 branches for our office : cairo , alexandria and borg el arab.

if you have any question dont hesitate to contact us at mohamed@fathalla-cpa.com.

thanks

mohamed fathalla ,CPA

Salam, I am originally from Egypt and I am now in the USA and Im interested in branding a clothing/handbag label, do you think manufacturing in Egypt would be to my advantage. My goal is to build a factory that will help provide opportunities and benefit Egypt in the long run. Question from Deena Gabr on 13/08/2012

Mohamed says:

dear sir

if you have a good market in USA and you can make a good marketing for your products in USA ,,so it will be very good idea to establish a factory in egypt as you will benfit from many advantages like low cost of labor and electricity , quiz agreement with the USA and many other advantages that will keep you acheive a higher profit .

but you have to make some contacts first to see the possibility of marketing your products.
i suggest for you to visit some large companoies in THE USA and ask them that you can produce their products for them for a low price.

if you have any question dont hesitate to contact us at mohamed@fathalla-cpa.com.


thanks

mohamed Fathalla,CPA

DEar Mr.Fathalla, I am palestinian pharmacist living in syria, I HAVE long experience in management with international pharma and medicine companies, I would like to establish management consultancy company in egypt, Is it possible and can palestinian get residency in egypt. Best regards Question from hala zaiter on 04/08/2012

Mohamed says:

dear sir

palestinian can get residency in egypt but i suggest to delay that until the political situation improves.

thanks

mohamed

Asalam dear Mohammed, we are Malaysia base company dealing in tour packages and software developments. we would like to know the procedure and investment to start 100% company over there. waiting for ur reply taibhagroup@gmail.com Question from Hameed Sarvar on 28/07/2012

Mohamed says:

Dear sir

I tried to send an email to you but it seems to be not accurate, please send me your correct email .

Thanks

Mohamed fathalla

salam brother, im from united arab emirates and would like to start a company in cairo inshaa'a allah.what kind of a company and if its possible to make 100% foreigner ownership. i wish if we can talk on the phone. let me know when is the ideal time for you. thanks Question from hersy drhersy on 25/06/2012

Mohamed says:

dear sir

you are welcomed in egypt at any time.


it is possible to establish a 100 % forign ownership company.

you can call me in my mobile 002 0111 3939 362
or you can contact me on skype : mohamed.fathallah8
or you can contact me on my email : mohamed@fathalla-cpa.com


thanks

mohamed Fathalla ,CPA

i am thinking of importing used cars to Egypt from United Kingdom. in your professional oppinion, is there a market for this commodity. Thanking you Sheila Saad Question from sheila saad on 10/06/2012

Mohamed says:

Dear sir

It is a very good business but you will face many problems in the custom office.
According to my information,customs is very high and have some complex regulations.

Used spare parts are easy in customs and has a good market in egypt.

Thanks

Mohamed fathalla,CPA

hello , i saw post before about garra rufa , fidh called doctor fish , i want start with this business what i nedd has autorization to import them and to work with them ? the fish will me " workers"" need veterinary livence or ? thank you Question from catherine chatelain on 27/05/2012

Mohamed says:

hello
please send me your personal email to send you more data?also tell me in which place you wish to open this activity?

thanks

mohamed Fathalla ,CPA

Mohamed, thank you so much for your previous reply. I will only form a partnership if it is necessary. However, I would prefer to keep our entities separate and instead create a commission/import agent agreement with him. I am starting up an apparel export management company. I will represent USA manufacturers and find buyers for their goods in overseas markets. I will be working off commission as well. Please let me know if you have anymore questions about my business. Thanks again. Question from Lorraine Robledo on 07/05/2012

Mohamed says:

in my point of view,,as long as companies in egypt will import from USA and you are just a middle man for a commission ,,so i see there is no need for you to form a company in egypt.

but if you decides to import these goods from the USA BY AN OWNED ENTITY ,,SO YOU HAVE to form a company.

thanks

mohamed Fathalla ,CPA

First thank you for your time. I am a start up Apparel Export Management Company in USA. I have an Egyptian friend there that is going to be the importing agent, but we will be separate business entities. My questions are: Does each manufacturer I represent have to register their trademark/business overseas, or just my business? Which country are the income taxes paid to? Also, how do I verify or credit check my importing agents ability to do business in the Egyptian market? Thanks again. Question from Lorraine Robledo on 07/05/2012

Mohamed says:

Hello

any company that wants to make a business in egypt must has a tax card and a commercial register.if your egyptian friend are going to import from USA so he has to form a company and get a tax card and a commercial register in addition to the import license.

this company in egypt will be subject to egyptian tax law.

my question for you : are you going to be a partner in this company in egypt? also please give me more details in order to give you righ iformation.

thanks

mohamed Fathalla ,CPA

Hello Mohammed, I would like to start up a tour company in Egypt. Initially I would be providing desert safaris and sight seeing tours within Egypt for expats and then expanding to tourists in the UK. As I am at the research and network building stage I have many questions, but my first question regards the formation of my company. I am not sure whether I should register my company in England, or Egypt. Could you please advice me on this? At this stage I probably don't know all the questions I need to ask, but I want to compare the benefits and disadvantages such as taxes, costs of setting up, legalities, communicating with officials, credibility of an English based company etc. I look forward to your response and appreciate any advice you can offer. Thank you Karen. Question from karen lendon on 29/04/2012

Mohamed says:

dear Karen

it is possible to establish a 100 % foriegn ownership company in egypt.any company work in egypt must be registered in egypt in order to get the license to do this activity in egypt.

if you wish to meet me ,,i am now in Cambridge in the UK for 2 weeks,,if you want to discuss these points face to face , i will be glad for that.

thanks

mohamed Fathalla,CPA

hello there i have come across your name in my research and wonder if you can help me. i am thinking of taking an ice cream van (1 to start with and traditionaly English style) to Sharm and Dahab area. There are none there...and when i was visiting recently i saw a gap for ice cream and slushies. Do i need a trading license? how do i get one? There was an obvious place in Dahab for a van...a big car park. I'm trying to find out who to contact about siting a van there for part of the day. This is all very small stuff compared to what you must deal with! but any help woudl be appreciated. i travelled around egypt over this Easter. We loved it and were treated so kindly by everyone. A great country! with thanks Lucy Watson Question from Lucy watson on 26/04/2012

Mohamed says:

dear lucy

please tell me you nationality?
this activity is not popolar in egypt,,but i will try to give you relevant information.

please send me your email?

thanks

mohamed fathalla ,CPA



unfortunately I am leaving to cairo on the 17t. of April will get back 2nd of May. Hope to see u. Question from dalia aly on 10/04/2012

Mohamed says:

ok whenever you are free ,just send me email.

thanks

mohamed

Hi Mohamed, was lovely talking to you on phone. hope to see u on the 19th of April. my mobile # is 07741724250 or 07429618133. Question from dalia aly on 01/04/2012

Mohamed says:

dear MS Dalia

many thanks for your email.

i will arrive inshalla at 1:30 on 19/4/2012 inshallah and i didnt decided yet till now whther to take a train or a bus to cambridge,,,as i will stay in cambridge..

i will call you to arrange a meeting during my first week.
please give me your email if possible.

thanks

mohamed Fathalla ,CPA

Thanks I will contact him. Bye Question from dalia aly on 25/03/2012

Mohamed says:

dear Ms Dalia

i will be in the UK starting form 19/4/2012 and i will stay for 1 month ,, if we can arrange a meeting , i will be happy for that.

if so , please give me you your mobile in the UK.

THANKS

mohamed Fathalla,CPA

Hi mr. Mohamed, I will arrive Cairo on Monday. Can I meet? Where and when? My mobile # 01000001865 Dalia Dawood Question from dalia aly on 24/03/2012

Mohamed says:

dear Ms Dalia

you can meet my brother Mr Rami on monday if you whish , his mobile is 0111 312 1700 .as i will be in Alexandria during this week.you can meet him in our office in Nasr city obour buildings.

thanks

mohamed Fathalla ,CPA

Dear Mohammad, I am from Jordan and plan on opening a small restaurant in Cairo-Egypt, Maadi to be specific. Can you send me all the details of people I need to contact in order to start from license, to registering my shop... etc. Appreciate your help since I don't know from where to start. Thank you Sarah Hatouka Question from Sarah Hatouka on 18/03/2012

Mohamed says:

dear Ms Sarah

i hope you are fine.

please i need to know the following:

1) do you have partners with you ? if yes , are they all forigners or egyptians?
2) what kind of resturnat will you want to start?is it take away or dinning?
3) what is the expected space of this new shop?

please send me your replies on my email : mohamed@fathalla-cpa.com

thanks

mohamed fathalla,CPA

Hi Mr. Mohamed, Thanks for your reply, what are the procedures to start call Center in Egypt. What do I need. HOw much budget needed to start. I do have a reasonable apartment in egypt to start. thanks Question from dalia aly on 16/03/2012

Mohamed says:

dear

i need to know your nationality first.
please give me your email to send you all the data directly.

thanks

mohamed fathalla ,CPA

Dear Mr. Fathalla, thanks for your reply, it is a pleasure knowing u hopefully meeting u soon. What do u mean by call Center?? In what aspect and specialization. Thanks and awaiting your soonest reply. Dalia Dawood Question from dalia aly on 13/03/2012

Mohamed says:

dear Ms Dalia

i wnat to know from which country you are living?
concrning call centers ,,it is very well know in europe and USA ,,,,some company in europe open call centers in egypt to serve its clients abroad.they depend that cost of labor in egypt is very low.

i suggest to visit some websites that have call centers like sutherland,.....

thanks

mohamed fathalla ,CPA

What business or export from UK can be done in . Or what commercial agencies can be brought from UK to Egypt. Thanks Dalia Dawood Question from dalia aly on 13/03/2012

Mohamed says:

dear Ms Dalia

i hope you are fine.

as i see,, may be Call centers are good business also consulting companies that seeks representative for them in egypt may be a good business also.
in all cases you have to srearch for what is needed in both countries and this requires to have a good knowledge about the egyptian and the british market.

by the way ,i will visit you UK IN NEXT APRIL inshalla ,,if there is a chance ,we can arrange a meeting .

thanks

mohamed Fathalla ,CPA

we have found a business for sale in sharm el sheikh it has good turnover and profits how can we obtain finance to purchase this business Regards Gary Cudd Question from gary cudd on 09/02/2012

Mohamed says:

dear sir

as i told you it id dificult to get any finance from any financial and governmental institutions in egypt these days....it is better to find a partner who can help you in that but officially it is very difficult.

thanks

mohamed fathalla ,CPA

how do we get finance to buy a business in eygpt Question from gary cudd on 04/02/2012

Mohamed says:

dear sir

it is difficult to get finance from banks in egypt these days,,so we have to depend on other sources.

thanks

mohamed

Mr. Fathalla, We are doing freelance service mainly in IT field (most of our work are done through internet). for sometime now we are about to work with Egyptian companies and they were asking about our tax card and commercial register. So I was asking about the requirements to get these documents knowing that we are working remotely from Egypt and other countries. do we need to have an office in Egypt or there is any other solution? Regards Question from Moataz Younes on 02/02/2012

Mohamed says:

dear sir

it is better to call me to understand what you need exactly.
my mobile 002 0111 3939362

thanks

mohamed fathalla,CPA

salaam, brother mohamed, i have bought 2 apartment in hurgadha, i have paid all the money throug my uk company and i wanted now to register these 2 apartment in the uk company , but my lawyer is advising me to open up an egyptian company and register the apartment in the egptian company, which will be owned by my british company, but i need an egptian shareholder,my lawyer is willing to be that person,but will he have any hold on this company?.thats my worry, he said once i sell my apartment it will be easier to bring the money back to the uk..my lawyer said it will cost me 6000 egyptian pounds for the formatian of the company..if you could advise me on this and also if you would be willing to represent me on the matter of year end return or any other tax matter..the apartment cost is £50,000 pound stirling.many thanks. Question from oscar shah on 29/01/2012

Mohamed says:

dear sir

i need to know what will be the activity of this company in egypt? is it rent activity?
take care you can form a company with 100 % foriegn ownership.
please give me more details in order to help you,also i need your email.

thanks

mohamed fathalla,CPA

Good morning. I am thinking about running a small business in Hurghada. Could you give me some information how can I make it? What are the conditions and possibilities for me. Waiting for your response. Best wishes, ewa.nht@gmail.com Question from Ewa Latusek on 10/01/2012

Mohamed says:

dear sir

you are welcomed to egypt.

could you please give me more details about your activity?and a detailed describtion of your business? what type of business that you are going to do IN ORDER TO GIVE YOU RELEVANT INFORMATION?

thanks

mohamed Fathalla,CPA
Mobile: 002 012 4393923
002 011 3939362
Email: mohamed@fathalla-cpa.com
www.fathalla-cpa.com



We are owed GBP11,700.- from a trading company in Giza to whom we supplied in good faith some instruments. Our invoice is dated 21st September 2011. The company in Giza refuse to respond to our calls but we know that they have received them in good order and have sold them on. Is there any way we can retrieve our money? Question from Uri Friedlander on 10/01/2012

Mohamed says:

dear sir

you have 2 ways

1) i can send a lawyer from my office , he can convince them to pay for you .all what i need from you is to give me more details about the payment and whther it was LC or any other type.

if this step doesnt work , we will go to the second step
2) to make a case for them asking them to pay .

so if you want me to help you in that , so please give me more data.

please send email to me at: mohamed@fathalla-cpa.com

thanks

mohamed fathalla,CPA



My name is Christian, i am a Nigerian by nationality,I want to set up a business in egypt, my line of trade will be selling sports wears and sports equipments with the target of selling in egypt and beyond. i will own a shop, pls advice me on how to go about this i.e (1) how much is it gonna cost me to register this business? (2) does it require an egyptian patner? (3) what is the capital requirement to start this type of business? (4) will i need a work permit? (5) can i deal with the gorvenment alone or do i need an expert to do it for me? pls reply me urgent. thanks Question from CHRISTIAN EZEAGWU on 29/12/2011

Mohamed says:

dear Ms Christian,

i hope you are fine.

my answers are as follow:

1) governmental costs for forming a company depends on capital.are you going to import these clothes or you will buy it locally?
2)this company may be 100 % forigners .
3) in my point of view , minimum capital to start that in a good image is about 200,000 LE.
4) IF YOU ARE GOING TO STAY IN EGYPT MORE THAN 180 days every year, so itr is prefered to have a business visa.
5) it is better to depend on accounting office for the registration of the company.

thanks

mohamed fathalla,CPA

AS-SALAM ALAIKUM , SIR I AM FROM INDIA AND I WANT TO REGISTER A CONSTRUCTION FIRM IN SAUDI ARABIA. PLEASE HELP ME OUT . I WILL BE CARDIALLY THANKFUL TO YOU. I WILL WAIT FOR YOUR KIND AND SUPPORTIVE REVERT. Question from EMAM HASAN SIDDIQUI on 22/12/2011

Mohamed says:

dear sir

i have a friend , he is the owner of a consulting firm in saudi arabia,,,he send me the following data:

The required documents to license LLC. company in Saudi Arabia (owned by companies and individuals) as follow::

1. Shareholders resolution to invest in Kingdom of Saudi Arabia stating the shareholders names, capital, shares percentage (stock or cash) location (Al-Khobar City or Dammam "please choose one city"), activities and appointing the General Manager notarized and authenticated from the Saudi Embassy at your country.
2. Copy of the Commercial Registration for each participating company authenticated from the Saudi embassy at your country translated to Arabic language and from recognized translation office.
3. Copy of Articles of Associations of each company, authenticated from the competent authority and the Saudi embassy at your country, translated to Arabic language from recognized translation office.
4. Passport copy for all partners and the appointed General Manager (all papers) accompanied with 4 original personnel photos (in white background) for each.
5. Non objection letter from the last sponsor if the General Manager have been reside in Saudi Arabia within last three years.
6. Copy of last two years budget for the company prepared by and authenticated from auditing office in the investor's country and approved from the related official commerce or taxes office to be authenticated from the Saudi embassy at your country. translated to Arabic language from recognized translation office.
7. The principal Articles of Association of the new company complying with the Saudi ministry of commerce and industry laws (we shall draft it)
8. Power of attorney for our law firm to proceed establishing the company on behalf authenticated from the Saudi Embassy at your country. (we shall provide the draft of it).

- The requirements of contracting activity (in addition to the above stated general required documents) are as follow:

1- Provide the budget for the company owned by a foreign investor outside the Kingdom for three years prior to application for a license show the integrity of the financial situation of it prepared from accredited accountant office and authenticated from the tax authority on the country of the investor and Saudi Embassy.
2- Presence of a distinguished works done by the company previously in the field of activity which would like to invest in accompanied with the obtained certificates of achievement.
3- The company should be classified in its country with the same activity, and not less rating for the third degree or equivalent authenticated from the Saudi Embassy.
4- Bank certificate proving the solvency of the company amount of (SR. 250.000) authenticated by the Saudi Embassy.
5- The legal entity should be a limited liability company.
6- To provide a timetable for the steps to implement the project.
7- To provide Acknowledgment committing to deposit the company capital in a licensed Saudi bank after the issuance of investment license and certificate of deposit in the name of the company before obtaining the commercial registration

(We shall do the required Arabic translation for above documents by recognized translation office in KSA)

Our scope of work has been identified and noted to start and finalize all above procedures up to obtain the following
a) Investment license from General Investment Authority (SAGIA).
b) The Commercial Registration (CR) from Ministry of Commerce and Industry.
c) To register the Company at chamber of commerce.
d) Open company files In General Insurance Organization (GOSI) and Zakat and Income Tax Department.


- Stages of establishing a limited liability company

The stages of establishing a limited liability company in Saudi Arabia after fulfillment of all required documents are as follow:
1. To reserve the proposed company name at Ministry of Commence, this may take 2 days.
2. To submit investment application to Saudi investment Authority (SAGIA) and obtain SAGIA License, this may take 15 days.
3. To submit the Article of Association of the Company to Ministry of Commerce for study to be approved.
4. To notarize the Articles of Association of the company before the Notary Public, this may take approximately 3 weeks.
5. To publish a brief of the Article of Association of the Company in the Gazette (Umm Alqura news paper) this may take approximately 2 days.
6. To submit application to the Ministry of Commerce to obtain the commercial registration (CR), this may take approximately 3 weeks and this stage requires appointing the Company Manager and enter to Saudi Arabia and obtain the work permit and residence permit (Iqama) depositing the company capital in recognized Saudi Bank, lease contract for the company location and register the company at Chamber of Commerce.
7. Open company files In General Insurance Organization (GOSI) and Zakat and Income Tax Department this may take approximately 4 days.
8. Obtain the Investment License.

Total time of finalizing the procedures up to obtain the company CR. approximately 40days.

- The official cost of registration of the company approximately SR. 15.000 (fifteen thousand Saudi Riyals) excluding documents authentication form Ministry of foreign affairs and translation fees.
- you can open company at Riyadh and branch at Jeddah and vice-versa



thanks

mohamed fathalla,CPA

Dear Mr. Farhalla, I am very interested in exporting used car components from the Netherlands to Egypt. but i want to know what the legal restrictions are, general conditions, conditions for delivery or liability, the tarrifs and taxes, what financial aspects should be considered? Question from M. Sliman on 28/11/2011 Mohamed says: dear sir please tell me whther you plan to open a company in egypt or not ? or you will let a local company to import to egypt on your behalf? so my answers will depend on the way you plan to work in egypt. thanks mohamed fathalla ,CPA Dear Mr. Fathalla, To replay on your question, I actually want to know the best way or lets say the cost effective way of doing business:...it seems to be better to open a company in Egypt (in your earlier answers you suggested an LLC or a corporation) to be closer to the consumers and their needs. Thanks. Question from M. Sliman on 29/11/2011

Mohamed says:

dear sir

please send me your private email so that i can give you enough information...........also please tell me your nationality?

thanks

mohamed fathalla ,CPA

Dear Mr. Farhalla, I am very interested in exporting used car components from the Netherlands to Egypt. but i want to know what the legal restrictions are, general conditions, conditions for delivery or liability, the tarrifs and taxes, what financial aspects should be considered? Question from M. Sliman on 28/11/2011

Mohamed says:

dear sir

please tell me whther you plan to open a company in egypt or not ? or you will let a local company to import to egypt on your behalf?

so my answers will depend on the way you plan to work in egypt.

thanks

mohamed fathalla ,CPA

Dear Mohamed, Waht a great initiative, this site! I am truly hoping you can giveme an answer that I've been searching the net and credit rating agencies for for hours: Is there any standard payment term and/or method in Egypt? As I am currently hired by an international company as a credit controller, I need to know what the benchmarks are re DSO and payment term in Egypt.. Many thanks in advance for your help in this matter. Regards, Anne Question from Annemarie Bult on 16/11/2011

Mohamed says:

dear Anne

according to my understanding to the meaning of your question :
the concept of buing with credit in egypt is growing but still not so much ,,,,,most people depend on cash and checks..................there are some credit reating agences in egypt but they are all new as the culture of credit rating is not popular in egypt as in usa and europe.

if you have any question dont hesitate to contact me.

thanks

mohamed fathalla ,CPA
Member of the American institute of certified public accountants ( AICPA)
Member of the Egyptian society of accountants and auditors
Tel: 002 03 4807838 Fax: 002 03 4805619 Mobile: 002 012 4393923 002 011 3939362
Email: mohamed@fathalla-cpa.com
www.fathalla-cpa.com



Hello Mr. Fathalla, I am from India and started an IT business in back 2008. I want to expand my business in Europe, in Egypt for example, and wants your expert advise on that. I want that I can advertise in Europe and can target the potential customers out there. So, please help me in this regard. Thanks, Sanjeev Question from Sanjeev Goel on 07/11/2011

Mohamed says:

dear sir

May be this is not the area of my experience but i will give you my openion.

i think it is very difficult to market your business in egypt ,,,,as egypt is like india ,they are exporting IT solution to all the world.also there are thousands of IT companies in egypt.

i think the best way to advertise your company is to make advertisment in forigen countries ( may be in newspapers , famous websites,.......)

thanks

mohamed fathalla ,CPA



Hello Sir, Am Egyptian living in Sweden and trying to establish an import & export business between Sweden and Egypt and between Egypt and other lands. I heared that you have to have a company in Egypt and license for import and export from the Egyptian authorities to be able to do that. Is true? In that case, how to start a company in Egypt and get the requiered licens if there is any required? Sincerely, Mohamed Ouf Question from Mohamed Ouf on 24/10/2011

Mohamed says:

dear Mr Mohamed

i hope you are fine.

in order to import and export ,,,you must have a company in egypt.
this company is better to be LLC or a corporation.
after finishing registration of this company and after getting tax card and commercial register.........we have to apply for import and export licence .

take care , this company should be 100 % egyptian in order to import from outside. ( this is a condition to get
the import license).

we can help you in establishing this type of companies and to issue the import and export license.

please email me at mohamed@fathalla-cpa.com for any other questions.

thanks

mohamed fathalla ,CPA

Member of the American institute of certified public accountants ( AICPA)
Member of the Egyptian society of accountants and auditors
Tel: 002 03 4807838
Fax: 002 03 4805619
Mobile: 002 012 4393923
002 011 3939362
Email: mohamed@fathalla-cpa.com
www.fathalla-cpa.com






Dear Mr. Fathalla, my question might seem very easy, but I have found some difficulties to find decisive answers for. An American friend of mine wants to establish a beauty saloon in Cairo. The business will be 100% owned by her, so I have the following questions: - is it possible for foreigners to own business in Egypt? - do the precedures require approvals of the American embassy in Cairo? Question from Mohamed Nada on 23/10/2011

Mohamed says:

hello

it is allowed for forigners to establish companies ( it may be 100 % foriegn ownership ) ..............no need to get approval from any embassy.........here in egypt forigners are treated as egyptians in forming companies.........if you need any other information dont hesitate to contact me at mohamed@fathalla-cpa.com

thanks

mohamed Fathalla,CPA

Dear Mohamed - I live abroad and wish to come back to home country (Egypt), and therefore i'd like to start up business that would serve multinational clients whom i know and target regionaly and globaly, also have the business case to work with. The nature of the services i would like to offer them is all web based one, including on-line training services, chemicals excess & obslete brockage, man power supply, consultancy...etc. I have series of quistions, pls. 1) What are the conditions for establish web-based type company in Egypt? what benifit i would enjoy at regional and global level having the entity of the company being egyptian? or is it better to register the company in US, Dubai or even Panama!!, for me to have better benifits in Egypt in comparion to being a new Egyptian company in terms of taxes, fees....etc. 2) is better to haev it Free Zone company type?.......as you see i am bit lost, and my worry is where to start up the business and with what entity and company type to have both legal and traing flexibility working with multinational companies, on the other hand pay less tax and fees 3) whom you adviced me to contact to start up such business in Egypt. Thanks, Question from Medhat Saleh on 20/10/2011

Mohamed says:

dear Mr Medhat

i hope you are fine.

as i understand all your work will be done through the internet . so please tell me whether you will have clients in egypt or not ? and if you plan to add some other services in the future ?

please email me on mohamed@fathalla-cpa.com in order to give you more details.

thanks

mohamed fathalla ,CPA



Hi Mr Fathalla, I just have a few questions to ask. I don't want to set up my own business but I'd like to write to a company to ask if they would consider opening a branch out in Cairo. How do I start? And what kind of information do I need to convince them that they would benefit a lot if they opened in Egypt? Thanks for your time Shokran Question from Helena Asquith on 02/10/2011

Mohamed says:

dear Helena

egypt is a very good place for investment for many rasons:

1) cheap labor average is 100 $ per month
2) cheap electricity cost : it is about 20% of what is paid in europe.
3) egypt has a lot of trade agreements with many countries like no customs between egypt and all arab countries ,and with turkey........and we have a quiz agreement with USA that allow us to export to USA with any tarrifs or qoutas.


please send me your email to send you more information.

thanks

mohamed fathalla,CPA




Hi Mr Mohammed its kristina in reply to your question i am looking for good qhuality earopean clothing like english and italian styling but at affordable prices for customers and also good underwear and swim suits. Im in Sharm el Sheikh at the moment and hoping to go to Cairo next week would it be possible to meet up for advice? Question from kristina atherton on 18/08/2011

Mohamed says:

dear Ms Kristina

we can meet next sunday 22/8/2011 in cairo ,,,,is it relevant for you?

thanks

mohamed fathalla

Hello Mr Mohamed I am hoping to start a business in Egypt - How do I validate the authenticity of my contract for rental of a shop? How do I find the best clothes factory? I would be greatful for some help Many thanks Kristina Question from kristina atherton on 23/07/2011

Mohamed says:

Ms Kristine

i hope you are fine.

in order to register this contract ,we must stamp this rent contract in the notary office ,,,,,,,,after registering this contract ,you can submit it in any place.

there are many good clothes factories here in egypt ,but tell me waht type of clothes you need?

please email me at mohamed@fathalla-cpa.com

thanks


Mohamed Fathalla, CPA
Member of the American institute of certified public accountants ( AICPA)
Member of the Egyptian society of accountants and auditors
Tel: 002 03 4807838
Fax: 002 03 4805619
Mobile: 002 012 4393923
002 011 3939362
Email: mohamed@fathalla-cpa.com
http://www.fathalla-cpa.com



Dear Sir, We are import company in Pakistan and main office in Canada. We import Metal Scrap from all over the world. We also buy some material (Metal Scrap) from Egypt and now we want to estibalish a permanent company in Egypt on which we can ship our purchased material by ourself on our Egyptian company. Our main purpose to purchase metal scrap from Egypt and export from egypt. now we want your guidence to do this accuratly. Our concern person goes Egypt for loading of material and than comes back to pakistan but we want our permanent existance there in egypt for doing better business. Our person is going soon to Egypt again for loading and for forming a company. You kindly initially guide us than we want your professional services in future too. Looking forwarder for your prompt response. Thans & Best Regards Khalid Tufail MALIK & MALIK Lahore, Pakistan T: +92-42-3756-3232 Skype: malikandmaliks36 Email: malikandmaliks36@gmail.com Question from Khalid Tufail on 05/07/2011

Mohamed says:

Mr Khaled

i have sent my reply on your email,did you receive it?

thanks

mohamed fathalla ,CPA

Salam Walakum Mohamed, My name is Christine, my Muslim name is Khdajia. I have an idea for a business in Egypt, but I have no idea how to begin. I currently live in Louisiana, USA & have plans to come to Egypt soon, insha Allah. My business idea is a non-profit orginization, combining tourists agencies, hotels, schools, masques & other local resources, to educate persons new to Islam & their families, as well as anyone else interested in learning about Islam. The buisness would be two fold, being non-profit education, as well as, increasing Egyptian tourism, something much needed in Egypt right now. If you have any advice it is much appreciated. Thank you so much for your time. I look forward to speaking with you. Email is the best way to contact me. Awalakum Salam Brother Peace, Love & Respect, Khdajia Question from Christine Brunner on 22/06/2011

Mohamed says:

dear Ms Khadija

i hope you are fine.

as i understand ,you want to teach tourists about islam as well as attracting investors to visit egypt.

is it right ?
anyway please send me your email and i will be in contact with you to show you the best way for your ideas.

thanks

mohamed fathalla

I JUST ASK ABOUT HOW TO IMPROVE MY KNOWLEDGE IN PAYROLL MANAGEMENT? PLEASE I NEED YOUR ADVISE ASAP!!!! Question from EMAD SWAILAM on 25/05/2011

Mohamed says:

Mr Emad

payroll system depends on whether you are manufacturing or trading company.
we can help you in designing an accouting cycle to manage payroll efficiently.

thanks

mohamed fathalla,CPA

Hello, Thx you for your replay. The activity ill be in 2 me and my husband. the company for now it will have only 3 workers.me, my husband and onother person, at the begining, i think we will rent the cars for the turist. the agency it will be international, not only local. I wat to know how much capital i need to haveto openit, for th rncrsad t ote acivity is not a problem, but the importat thin is how muc capital they will required me to give me my licences.And what document i need. Awaiting for your reply best regads. Question from ioana el bada on 01/05/2011

Mohamed says:

dear Ms Loana

if you plan to start locally and to rent cars to tourists locally ,there is no capital requirmay for that .you can start with any capital ,,but if you need to have a work permit in egypt ,capital may be 300,000 LE ,,WE WILL PUT 10 % AT BANK which is 30,000 LE for a week and you can refund it back...........but if you have no problem in visa ,we can start with any capital that you see.

if you plan to work internationally and to get tourists from abroad,this option is not availbe now as the ministry of tourism restricts forming a touristic company for a year starting from march 2011 ,,,,so according to that information ,,you can start locally with no problems ......if you wish i can help you in that.


please send me emails to mohamed@fathalla-cpa.com

Thanks

Mohamed Fathalla

Dear Sir My name ia Ioana, i am an romanian citizen, my husband is egytian citizen, i would like to open a Travel Agency In Hurghada . My question is what i need to open a Travel Agency, what documents, how much money i need to have like capital,what licences?.Awaiting for your replay best regards. Ioana El Bada. Question from ioana el bada on 28/04/2011

Mohamed says:

Ms Loana

i hope you are fine.

ok it is easy to form this company.but i have some qustions.

1) are you going to make the activity under your name only ?or you will make a partnership?
2) how many foriegners will be included in this company?
3) are you going to rent buses and limozine or you will buy buses and cars?
4) does this travel agency will be for local market or you will organize travells from abroad in addition ?
5) please give me more detail about what you are willing to do exactly and number of partners in order to give you sufficent information.

thanks

mohamed Fathalla

please send me emails to the following : mohamed@fathalla-cpa.com
and m_fathalla2001@yahoo.com



Dear Mohamed Fathalia, I am married by contract to an Egyptian and we want to start a car care company in Hurghada. We will initially employ three staff and will invest no more than 200,000le. 1) What is the best way to register the company? 2) Is Hurghada a 'Free Zone' ? 3) Four of us are investing in the business although I am investing the largest share . If in the event our marriage ends, will my share of the business be protected as a shareholder and would we need a seperate contract stating this - in other words would the marriage and the business be treated as two seperate things? Question from Catherine Warner on 20/04/2011

Mohamed says:

Mrs Cathrine

i hope you are fine.

i have some qustions
1) are there forigners other than you?
2) please give me more detail about your activity?


concerning your questions
hurghada is not a free zone.
the best way for any forigner to form a company is to form LLC or a joint stock company ,,,,these 2 forms protects forigner rights and allow him to work easily in egypt.

if you establish a joint stock or LLC ,,EACH PARTNER HAS HIS OWN SHARE in the company and is considered to be independant from the others........in your case if we establish a joint stock or LLC ,,,you are seperated from your husband ie all shraholders in the company are independent in thir shares.....so there is no relation between marriage and business. if you are divorced -i hope not - your share will not be effected.

please answer my questions in order to tell you the way you can go in the business formation.

thanks

mohamed Fathalla,CPA
Mobile: 002 012 4393923
002 011 3939362
Email: mohamed@fathalla-cpa.com
www.fathalla-cpa.com









Dear Mohamed, I am looking to set up a business in Egypt in Sharm el Sheikh. My business is Fish Spa using Garra ruffa fish imported from Singapore.I would like to know if this is possible and also, please let me know what is required to start a business in Egypt (I have a British passport). I have an Egyptian business partner and already have rented premises. Please let me know if you require any more information. Looking forward to hearing from you soon. Kind regards, Andrena Question from Andrena Nash on 16/04/2011

Mohamed says:

dear mr Andrea

you are weloomed to egypt.

could you please give me more details about your activity?and a detailed describtion of your business?
what type of products that you are going to import IN ORDER TO GIVE YOU RELEVANT INFORMATION?

thanks

mohamed Fathalla,CPA
Mobile: 002 012 4393923
002 011 3939362
Email: mohamed@fathalla-cpa.com
www.fathalla-cpa.com






Hello, I'd like to start a small clothes manufacturing business under my husband name as he is Egyptian and it would be easier I think. What kind of documentation we need and how to register our business to be legal in Egypt? Then possibly if you can explain how to obtain a retail license here in order to sell our products? Thanks, Anna Question from Anastasiya Biryozova on 02/04/2011

Mohamed says:

dear Ms Anna

i hope you are fine.

ok no problem of your business .but i think it is better to meet you either in my cairo office or Alex office to discuss these points.

thanks

mohamed fathalla,CPA

002 011 3939362
info@fathalla-cpa.com

Thanks Mohamed, We're looking to partner with a consultancy in Egypt, but our terms and conditions require them to have public liability, employers' liability, and professional indemnity insurance. Therefore we need to know if these are legal requirements in Egypt. There's no supply of goods, or construction, etc., involved, simply professional services from a local Egyptian team. Thanks ! Question from Bernard Ross on 22/03/2011

Mohamed says:

Dear Mr. Bernard,

I hope you are fine.

Do you already found a partner in Egypt? if you need ,I know a very skilled consultants who can help you in Egypt?

Here in Egypt, ,the knowledge of insurance is not widely spread.
it is not obligatory to make professional indemnity insurance for consultants ,,but this can be done in private insurance company.( I already face this situation as I am consultant to many multinational companies in Egypt)

We can make social insurance on employers and employees in the government,,,this will be a governmental insurance.

Here are some data about forming a company in Egypt:

If you want to establish a permanent entity in Egypt….so it is preferable to establish an LLC or a corporation( joint stock).

It is possible to establish 100 % foreign ownership company in Egypt. ( costs of forming is same when having foreigners or Egyptians)


In order to establish an LLC we need the following:

1- At least 2 legal persons or entities over 21 years.( may be 2 companies)
2- Power of attorney
3- Copy of passports
4- Minimum capital is 1000 LE we have to put 100% at bank and then getting it back after finishing the registration of the company.
5- There will be a police inquiry about the persons who will participate in the formation of the company.
6- A place for managing the work ,,it may be a rented flat.( I can manage this for you easily)
7- Name of the founders and mangers of the company and their % share in capital
8- We have to choose a name of the company in order to get an approval on that


If all documents are available ,,,this process will take about 10 business days. but if the founders are Indians or Pakistanis it will take more time for the police inquiry .we have to wait the result and approval to work in order to form the company.

After finishing the formation of the company ,You will get after that a tax card, commercial register and a company contract.


In order to establish a corporation we need the following:

1- At least 3 legal persons or entities over 21 years.( may be 2 companies and a person)
2- Power of attorney
3- Copy of passports
4- Minimum capital is 300000 LE we have to put 10% at bank and then getting it back after finishing the registration of the company.
5- There will be a police inquiry about the persons who will participate in the formation of the company.
6- A place for managing the work ,,it may be a rented flat.( I can manage this for you easily)
7- Name of the founders and mangers of the company and their % share in capital
8- We have to chose a name of the company in order to get an approval on that


If all documents are available ,,,this process will take about 10 business days. but if the founders are Indians or Pakistanis it will take more time for the police inquiry .we have to wait the result and approval to work in order to form the company.

After finishing the formation of the company ,You will get after that a tax card, commercial register and a company contract.

Cost and duties depend on the amount of capital…





There are 4 types of taxes in Egypt :

1) Income tax: 20% of profit
2) Sales tax ranges from 1.2% to 10 % on total revenue ( indirect tax)..if the project done in a free zone ,no taxes
3) Withholding tax
4) Payroll taxes


Our services include:

1) Establishing all types of corporations ( joint stock ,LLC ,foreign branches,…..)
2) Dealing with all governmental authorities such Ministry of investment and capital market authority.
3) Submitting all tax returns( income tax ,sales tax ,withholding tax and labor tax)
4) Work permits.
5) Preparing financial statements
6) Bookkeeping
7) Auditing and accounting
8) Feasibility studies
9) Establishing accounting and financial systems
10) Recruitment
11) Preparing B.O.D meeting and general assembly meetings for joint stock companies.
12) Training
13) Legal services as we are employing 2 lawyers in our office.
14)all types of consultation services.
15) payroll services.
16) bank account introduction


If you have any question, don't hesitate to contact us

Thanks

Mohamed fathalla, CPA
Member of the American Institute of Certified Public Accountants ( AICPA)
Member of the Egyptian Society of Accountants and Auditors
Tel : 002 011 3939362
002 012 4393923
Fax: 002 03 4805619
email: mohamed@fathalla-cpa.com
website: www.fathalla-cpa.com



Could you tell me the requirements for public liability insurance in Egypt ? The business in question is social and environmental consultancy. Question from Bernard Ross on 22/03/2011

Mohamed says:

dear sir

i need to know the following
1) what is your activity in detail ,does it include any kind of constustion ,or supply and apply materials.
2)for forigners ,there are 2 legal status ,either LLC or Joint stock ( corporation).......what do you mean with pulic liabilty requirments?

thanks

mohamed Fathalla,CPA

Mobile: 002 012 4393923 002 011 3939362
Email: mohamed@fathalla-cpa.com www.fathalla-cpa.com






Hi Mohamed Yes the bar will sell wine and beer etc, It will have a small kitchen for snack food, i will be renting for a 5 year term to start, I was hoping to take it on without a partner but i can arrange an egyptian partner very easily and he has many years experiance in the tourism industry. Paul Question from paul leggett on 17/02/2011

Mohamed says:

Mr Paul

could you please send me your email in order to contact you.

thanks

mohamed

Hi Mohamed I am very interested in opening a bar/ coffee and snack venue in hurghada, Could you give me any insight to what needs to be done. Regards Paul Question from paul leggett on 15/02/2011

Mohamed says:

dear Mr Paul

hope that all things are good.

please tell me whether you want to rent or purchase a place?
are you going to offer wine or not?does it include a restaurant or not?

do you have partners with you or not ?

waiting your answers and after that i will give you a full information of forming a company in egypt

thanks

Mohamed fathalla,CPA


Dear Mohamed Fathalla, Could you please give me an advice on starting a trading company in Egypt, Hurghada. Is it possible to establish a company with only one owner - foreigner (EU). I plan importing high technology sporting goods which do not have Egyptian alternative from Europe or other countries and selling them in Egypt or reselling to other African countries. Could you also please advise where I can find information about Egypt import taxes? Thank you very much! Question from Maris Gabrans on 06/02/2011

Mohamed says:

dear sir

it is possible to establish a company with one owner but it is preferable as a forigner to establish LLC or joint stock company as these lagal structures will be easy for you to do business easily in egypt while a solepropritiorship ,sometimes faces some obstacles ,,,,,so i suggest to bring another person in addition to you ,this person may be forigner or egyptian ,,,but is better.

take care ,any company that include forigners are not allowed to import finished goods,,but i have some solutions for that

. if you need any other information ,,don't hesitate to contact me

. Thanks

Mohamed Fathalla, CPA
Member of the American institute of certified public accountants ( AICPA)
Member of the Egyptian society of accountants and auditors
Tel: 002 03 4807838
Fax: 002 03 4805619
Mobile: 002 012 4393923 002 011 3939362
Email: mohamed@fathalla-cpa.com
www.fathalla-cpa.com







Dear Mr Fathalla, we would like to start a new business in Egypt, our activity will consist mainly on exporting petroleum derived products, We would like to have more details about the procedures, and if there is any restrictions in exporting petrochemical products, Thank you, Question from Nour Khalid on 03/02/2011

Mohamed says:

dear sir

you are welcomed in any time.

any company in egypt either contain egyptian or forigners are allowed to export goods from egypt....the only restriction is that any company contais foriegners are not allowed to import finished goods.

you can easily establish a company in egypt but tell me your actiity in detail and the lagel status that you need whether it is LLC or a joint stock company.


thanks


mohamed fathalla,CPA



Do we still need to have 51% egyptian ownership for business outside of Sinai? Question from jon dawson on 09/01/2011

Mohamed says:

dear sir

you can establish a 100 % foreign ownership ,,,if you establish either a joint stock company or LLC.

if you need any other information please dont hesitate to contact us.

thanks

Mohamed fathalla,CPA
002 0113939362 002 0124393923

I am a general manager for a new import/export business and need to know where can I go and get the information I need to understand the steps clearing that I need to take to import/export in Egypt. Thank you so much. Question from Fard Mujtahid Fardan on 06/01/2011

Mohamed says:

dear sir,,

happy new year.

please tell me what do you want exactly?do you want to establish a trading company in egypt that will import and export goods? what type of goods you are planning to trade?how many partners are going to be in the egyptian company?

thanks



Mohamed Fathalla, CPA

Member of the American institute of certified public accountants ( AICPA)
Member of the Egyptian society of accountants and auditors
Tel: 002 03 4807838
Fax: 002 03 4805619
Mobile: 002 012 4393923
002 011 3939362
Email: mohamed@fathalla-cpa.com
www.fathalla-cpa.com



Dear Mr. Fathalla, I represent an Import-Export Company from Albania. Now I want to import goods from Egypt to Albania and Kosovo. For this reason I want to open a Representative Office of my Company in EGYPT. This office will serve only to Export EGYPTIAN goods to Albania and Kosovo. Please, help me to know about the conditions and fees of opening a such activity in EGYPT. Regards, Vilson Bejko,Albania Question from Vilson Bejko on 13/12/2010

Mohamed says:

dear mr Vilson

i hope you are fine.

you are welcomed in egypt.

First i would like to introduce our firm:

Fathalla & Co. ( Accountants and Consultants ) is considered one of the fast growing Accounting ,Tax ,Auditing and Consulting firms creates powerful business solutionsEgypt

We implement cutting-edge solutions for numerous valued clients from many countries such as : UK ,Germany ,Netherland ,Japan and Turkey.

We have helped many multinational companies to do business easily in Egypt.

Fathalla & Co. ( Accountants and Consultants ) is a member of IAPA International which is considered one of the top 25 accounting networks and associations in the world. ( www.iapa.net)

Our services include:
1) Establishing all types of corporations
2) Dealing with all governmental authorities such Ministry of investment and capital market authority.
3) Submitting all tax returns( income tax ,sales tax ,withholding tax and labor tax)
4) Work permits.
5) Preparing financial statements
6) Bookkeeping
7) Auditing and accounting
8) Feasibility studies
9) Establishing accounting and financial systems
10) Recruitment
11) Preparing B.O.D meeting and general assembly meetings.



I will give you a brief information about having a company in Egypt:



If you want to establish a permanent entity in Egypt….so it is preferable to establish an LLC or a corporation( joint stock).
It is possible to establish 100 % foreign ownership company in Egypt.

In order to establish a corporation we need the following:

1- At least 3 legal persons or entities over 21 years.( may be 2 companies and a person)
2- Power of attorney
3- Copy of passports
4- Minimum capital is 300000 LE we have to put 10% at bank and then getting it back after finishing the registration of the company.
5- There will be a police inquiry about the persons who will participate in the formation of the company.
6- A place for managing the work ,,it may be a rented flat.( I can manage this for you easily)
7- Name of the founders and mangers of the company and their % share in capital


If all documents are available ,,,this process will take about 10 business days. but if the founders are Indians or Pakistanis it will take more time for the police inquiry .we have to wait the result and approval to work in order to form the company.

You will get after that a tax card, commercial register and a company contract.

Cost and duties depend on the amount of capital….but I think 300,000 LE is enough for a corporation.




In order to establish LLC, we need the following:


1- At least 2 legal persons or entities over 21 years.( may be 2 companies )
2- Power of attorney
3- Copy of passports
4- Minimum capital is 1000 LE we have to put 100% at bank and then getting it back after finishing the registration of the company.
5- There will be a police inquiry about the persons who will participate in the formation of the company.
6- A place for managing the work ,,it may be a rented flat.( I can manage this for you easily)
7- Name of the founders and mangers of the company and their % share in capital



In the LLC all capital must be paid one time,,,not 10% as in corporation.

In LLC ,THE MANGER MUST BE EGYPTIAN, but in a corporation the BOD may be all foreigners.
WE NEED AT least one egyptian manger



If all documents are available ,,,this process will take about 10 business days. but if the founders are Indians or Pakistanis it will take more time for the police inquiry .we have to wait the result and approval to work in order to form the company.

You will get after that a tax card, commercial register and a company contract.



There are 4 types of taxes:

1) Income tax: 20% of profit
2) Sales tax ranges from 1.2% to 10 % on total revenue ( indirect tax
3) Withholding tax
4) Payroll taxes



if you need any other information ,,don't hesitate to contact me.


Thanks



Mohamed Fathalla, CPA
Member of the American institute of certified public accountants ( AICPA)
Member of the Egyptian society of accountants and auditors
Tel: 002 03 4807838
Fax: 002 03 4805619
Mobile: 002 012 4393923
002 011 3939362
Email: mohamed@fathalla-cpa.com
www.fathalla-cpa.com









Dear Mr. Mohamed, We are a Facilities Services company (EMCOR Facilities Services), based in UAE and have branches in the Gulf Region. We are interested to open a branch in Egypt. We need to know the procedure and the documents required please. Best regards, Assem Chabti achabti@emcorme.com +97144503601 Question from Assem Chabti on 29/11/2010

Mohamed says:

Dear sir

I hope you are fine.


First I would like to introduce my office:

Fathalla & Co. ( Accountants and Consultants ) is considered one of the fast growing Accounting ,Tax ,Auditing and Consulting firms creates powerful business solutions In Alexandria and Cairo.

We implement cutting-edge solutions for numerous valued clients from many countries such as : UK ,Germany ,Netherland ,Japan and Turkey.

We have helped many multinational companies to do business easily in Egypt.

Fathalla & Co. is the only representative of IAPA INTERNATIONAL in Egypt ,which is considered one of the top 25 accounting networks and associations in the world. (www.iapa.net)

Our services include:

1) Establishing all types of corporations ( joint stock ,LLC ,foreign branches,…..)
2) Dealing with all governmental authorities such Ministry of investment and capital market authority.
3) Submitting all tax returns( income tax ,sales tax ,withholding tax and labor tax)
4) Work permits.
5) Preparing financial statements
6) Bookkeeping
7) Auditing and accounting
8) Feasibility studies
9) Establishing accounting and financial systems
10) Recruitment
11) Preparing B.O.D meeting and general assembly meetings for joint stock companies.
12) Training






I will give you a brief information about having a company in Egypt:



If you want to establish a permanent entity in Egypt….so it is preferable to establish an LLC or a corporation( joint stock).

It is possible to establish 100 % foreign ownership company in Egypt. ( costs of forming is same when having foreigners or Egyptians)


I prefer a joint stock corporation if you plan to work permanently …in this case you are allowed to do all activities like Egyptians except few things.

In order to establish a corporation we need the following:

1- At least 3 legal persons or entities over 21 years.( may be 2 companies and a person)
2- Power of attorney
3- Copy of passports
4- Minimum capital is 300000 LE we have to put 10% at bank and then getting it back after finishing the registration of the company.
5- There will be a police inquiry about the persons who will participate in the formation of the company.
6- A place for managing the work ,,it may be a rented flat.( I can manage this for you easily)
7- Name of the founders and mangers of the company and their % share in capital
8- We have to chose a name of the company in order to get an approval on that


If all documents are available ,,,this process will take about 10 business days. but if the founders are Indians or Pakistanis it will take more time for the police inquiry .we have to wait the result and approval to work in order to form the company.

After finishing the formation of the company ,You will get after that a tax card, commercial register and a company contract.

Cost and duties depend on the amount of capital….but I think 300,000 LE is enough for a corporation.




In order to establish an LLC we need the following:

9- At least 2 legal persons or entities over 21 years.( may be 2 companies)
10- Power of attorney
11- Copy of passports
12- Minimum capital is 1000 LE we have to put 100% at bank and then getting it back after finishing the registration of the company.
13- There will be a police inquiry about the persons who will participate in the formation of the company.
14- A place for managing the work ,,it may be a rented flat.( I can manage this for you easily)
15- Name of the founders and mangers of the company and their % share in capital
16- We have to chose a name of the company in order to get an approval on that


If all documents are available ,,,this process will take about 10 business days. but if the founders are Indians or Pakistanis it will take more time for the police inquiry .we have to wait the result and approval to work in order to form the company.

After finishing the formation of the company ,You will get after that a tax card, commercial register and a company contract.



There are 4 types of taxes in Egypt :

1) Income tax: 20% of profit
2) Sales tax ranges from 1.2% to 10 % on total revenue ( indirect tax)..if the project done in a free zone ,no taxes
3) Withholding tax
4) Payroll taxes

We have to make social insurance on the workers.


if you need any other information ,,don't hesitate to contact me.


Thanks




Mohamed Fathalla, CPA
Member of the American institute of certified public accountants ( AICPA)
Member of the Egyptian society of accountants and auditors
Tel: 002 03 4807838
Fax: 002 03 4805619
Mobile: 002 012 4393923
002 011 3939362
Email: mohamed@fathalla-cpa.com
www.fathalla-cpa.com


Asalam alaikum. I am interested in starting an export business in Cairo - exporting handicrafts made by women's projects to the UK / Europe. I want to do it under Investment Law, as I wish also to obtain a 5 year permanent residency visa at the same time. I believe I read a year or so ago that if you go via GAFI, then you have it all in one visit. I am particularly concerned about the capital investment! I understand that if I wish to be a sole trader then I must put up 250000LE capital (or $50000). However, I am not clear what happens to this money? Do I keep it in the bank untouched? Or can I use it to purchase goods to export, pay running costs for an office and so on? Can I get a 5 year permanent residency visa on this basis? I would be grateful if you know a good link with the specific details that I require as I have read the GAFI website and it doesn't go into the details. Thank you Question from Brigid Cooling on 19/09/2010

Mohamed says:

Dear sir

I hope you are fine.

you are welcomed in Egypt.

First I would like to introduce our firm:

Fathalla & Co. ( Accountants and Consultants ) is considered one of the fast growing Accounting ,Tax ,Auditing and Consulting firms creates powerful business solutions in Egypt
We implement cutting-edge solutions for numerous valued clients from many countries such as : UK ,Germany ,Netherland ,Japan and Turkey.
We have helped many multinational companies to do business easily in Egypt.
Fathalla & Co. ( Accountants and Consultants ) is a member of IAPA International which is considered one of the top 25 accounting networks and associations in the world. ( www.iapa.net)

Our services include:
1) Establishing all types of corporations
2) Dealing with all governmental authorities such Ministry of investment and capital market authority.
3) Submitting all tax returns( income tax ,sales tax ,withholding tax and labor tax)
4) Work permits.
5) Preparing financial statements
6) Bookkeeping
7) Auditing and accounting
8) Feasibility studies
9) Establishing accounting and financial systems
10) Recruitment
11) Preparing B.O.D meeting and general assembly meetings.

I will give you a brief information about having a company in Egypt: If you want to establish a permanent entity in Egypt….so it is preferable to establish an LLC or a corporation( joint stock). It is possible to establish 100 % foreign ownership company in Egypt.

In order to establish a corporation we need the following:
1- At least 3 legal persons or entities over 21 years.( may be 2 companies and a person)
2- Power of attorney
3- Copy of passports
4- Minimum capital is 300000 LE we have to put 10% at bank and then getting it back after finishing the registration of the company.
5- There will be a police inquiry about the persons who will participate in the formation of the company.
6- A place for managing the work ,,it may be a rented flat.( I can manage this for you easily)
7- Name of the founders and mangers of the company and their % share in capital If all documents are available ,,,

this process will take about 10 business days. but if the founders are Indians or Pakistanis it will take more time for the police inquiry .we have to wait the result and approval to work in order to form the company.
You will get after that a tax card, commercial register and a company contract.

Cost and duties depend on the amount of capital….but I think 300,000 LE is enough for a corporation.


In order to establish LLC, we need the following:
1- At least 2 legal persons or entities over 21 years.( may be 2 companies )
2- Power of attorney
3- Copy of passports
4- Minimum capital is 1000 LE we have to put 100% at bank and then getting it back after finishing the registration of the company
. 5- There will be a police inquiry about the persons who will participate in the formation of the company.
6- A place for managing the work ,,it may be a rented flat.( I can manage this for you easily)
7- Name of the founders and mangers of the company and their % share in capital In the LLC

all capital must be paid one time,,,not 10% as in corporation.
In LLC ,THE MANGER MUST BE EGYPTIAN, but in a corporation the BOD may be all foreigners.
WE NEED AT least one Egyptian manger .
If all documents are available ,,,this process will take about 10 business days. but if the founders are Indians or Pakistanis it will take more time for the police inquiry .

we have to wait the result and approval to work in order to form the company. You will get after that a tax card, commercial register and a company contract.

There are 4 types of taxes:
1) Income tax: 20% of profit
2) Sales tax ranges from 1.2% to 10 % on total revenue ( indirect tax
3) Withholding tax
4) Payroll taxes

if you need any other information ,,don't hesitate to contact me



Mohamed Fathalla,CPA
Member of the American Institute of Certified Public Accountants ( AICPA)
Member of the Egyptian Society of Accounatants and Auditors
Tel: 002 03 4807838
Fax: 002 03 4805619
Mobile: 002 012 4393923
002 011 3939362
Email: mohamed@fathalla-cpa.com
www.fathalla-cpa.com



Dear Mr Mohamed Fathalla, I had written earlier, but apparently my query has not reached you. I am Anuj Joshi, and work for a partner of a global HR consulting company, with HQ loosely based out of Singapore and London. Our company wishes to support existing consulting clients' offices in Egypt by opening our own office there. We wish to understand what is the best form of opening an office and how in Egypt - our own, or JV . We are interested in liaison or representative office set up as well, if that works. We shall look at servicing existing clients plus prospect for new ones. We plan to have a strength of 2 to 5 staff in this office. Your advice is eagerly looked forward to. Thanks, Anuj Question from ANUJ R. JOSHI on 06/09/2010

Mohamed says:

Dear Sir

I hope you are fine.

you are welcomed in Egypt.

First I would like to introduce our firm:

Fathalla & Co. ( Accountants and Consultants ) is considered one of the fast growing Accounting ,Tax ,Auditing and Consulting firms creates powerful business solutions in Egypt
We implement cutting-edge solutions for numerous valued clients from many countries such as : UK ,Germany ,Netherland ,Japan and Turkey.
We have helped many multinational companies to do business easily in Egypt.
Fathalla & Co. ( Accountants and Consultants ) is a member of IAPA International which is considered one of the top 25 accounting networks and associations in the world. ( www.iapa.net)

Our services include:
1) Establishing all types of corporations
2) Dealing with all governmental authorities such Ministry of investment and capital market authority.
3) Submitting all tax returns( income tax ,sales tax ,withholding tax and labor tax)
4) Work permits.
5) Preparing financial statements
6) Bookkeeping
7) Auditing and accounting
8) Feasibility studies
9) Establishing accounting and financial systems
10) Recruitment
11) Preparing B.O.D meeting and general assembly meetings.

I will give you a brief information about having a company in Egypt: If you want to establish a permanent entity in Egypt….so it is preferable to establish an LLC or a corporation( joint stock). It is possible to establish 100 % foreign ownership company in Egypt.

In order to establish a corporation we need the following:
1- At least 3 legal persons or entities over 21 years.( may be 2 companies and a person)
2- Power of attorney
3- Copy of passports
4- Minimum capital is 300000 LE we have to put 10% at bank and then getting it back after finishing the registration of the company.
5- There will be a police inquiry about the persons who will participate in the formation of the company.
6- A place for managing the work ,,it may be a rented flat.( I can manage this for you easily)
7- Name of the founders and mangers of the company and their % share in capital If all documents are available ,,,

this process will take about 10 business days. but if the founders are Indians or Pakistanis it will take more time for the police inquiry .we have to wait the result and approval to work in order to form the company.
You will get after that a tax card, commercial register and a company contract.

Cost and duties depend on the amount of capital….but I think 300,000 LE is enough for a corporation.


In order to establish LLC, we need the following:
1- At least 2 legal persons or entities over 21 years.( may be 2 companies )
2- Power of attorney
3- Copy of passports
4- Minimum capital is 1000 LE we have to put 100% at bank and then getting it back after finishing the registration of the company
. 5- There will be a police inquiry about the persons who will participate in the formation of the company.
6- A place for managing the work ,,it may be a rented flat.( I can manage this for you easily)
7- Name of the founders and mangers of the company and their % share in capital In the LLC

all capital must be paid one time,,,not 10% as in corporation.
In LLC ,THE MANGER MUST BE EGYPTIAN, but in a corporation the BOD may be all foreigners.
WE NEED AT least one Egyptian manger .
If all documents are available ,,,this process will take about 10 business days. but if the founders are Indians or Pakistanis it will take more time for the police inquiry .

we have to wait the result and approval to work in order to form the company. You will get after that a tax card, commercial register and a company contract.

There are 4 types of taxes:
1) Income tax: 20% of profit
2) Sales tax ranges from 1.2% to 10 % on total revenue ( indirect tax
3) Withholding tax
4) Payroll taxes

if you need any other information ,,don't hesitate to contact me



Mohamed Fathalla,CPA
Member of the American Institute of Certified Public Accountants ( AICPA)
Member of the Egyptian Society of Accounatants and Auditors
Tel: 002 03 4807838
Fax: 002 03 4805619
Mobile: 002 012 4393923
002 011 3939362
Email: mohamed@fathalla-cpa.com
www.fathalla-cpa.com