Denmark
Experts for Denmark
Are you an individual businessman or a business organisation that wishes to expand in business ??, we offer financial instrument such as BGs, SBLCs,MTNs, LCs, CDs and others on lease and sales at a rate of 4%+2% of the face value and reasonable conditionfrom a genuine provider. You are at liberty to engage our leased facilities into trade programs as well as in signatory project(s) such as Aviatio

Total Posts: 1 Last post by silverbestrebello

Are you an individual businessman or a business organisation that wishes to expand in business ??, we offer financial instrument such as BGs, SBLCs,MTNs, LCs, CDs and others on lease and sales at a rate of 4%+2% of the face value and reasonable conditionfrom a genuine provider. You are at liberty to engage our leased facilities into trade programs as well as in signatory project(s) such as Aviatio

Total Posts: 1 Last post by silverbestrebello
Denmark >
Ask the Experts: Lisbeth Linddorff Riis

Ask the Experts: Lisbeth Linddorff Riis
Denmark HR, Payroll & Staffing Expert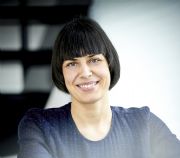 Denmark HR, Payroll & Staffing Expert
Lisbeth Linddorff Riis, Head of HR Legal at Azets in Denmark.
Lisbeth is specialized in Danish employment law and the Danish labor market. Lisbeth and her expert team advice and assist new clients in Denmark, who need to get established as employers and to get a hold of challenges within payroll, employment, recruitment, relocation etc. Lisbeth has more than 16 years of experience and she makes sure, that nothing is overlooked, when a new client needs establishment as employer in Denmark. Contact Lisbeth if you need advice regarding:
Danish payroll and payroll administration
The main laws of Danish employment law, for example the Holiday Act and other mandatory legislation
Pension - which pension rights are applicable?
Leave of absence - which rules apply to Danish workers?
Relocation - Moving of furniture, application of A1 and O1, residence and work permit, home finding, creation of cpr.nr., bank account, registration in RUT.
Recruitment
Azets is an international accounting, payroll, advisory and business services group that delivers a personal experience both digitally and at your door.
https://www.startupoverseas.co.uk/starting-a-business-in-denmark/company-formation/azets.html
+45 6969 1544
Lisbeth has not been asked any questions yet. Why not be the first?