Denmark
Experts for Denmark
When it comes to starting a business in the UAE, both the free zones and the mainland offer a fantastic environment with plenty of prospects for new businesses. If a person wanted to create a business linked to general trading in a free zone area, the best free zone in terms of cost would be Um Al-Quwain.Sharjah Media City (Shams) is also a leading media and digital hub with cutting-edge facil

Total Posts: 1 Last post by tvgconsultancy1

Do you need Finance? Are you looking for Finance? Are you looking for finance to enlarge your business? We help individuals and companies to obtain finance for business expanding and to setup a new business ranging any amount. Get finance at affordable interest rate of 3%, Do you need this finance for business and to clear your bills? Then send us an email now for more information contact us now v

Total Posts: 1 Last post by serviceoffer
Denmark >
Ask the Experts: Tonni Nielsen

Ask the Experts: Tonni Nielsen
Denmark Company Formation Expert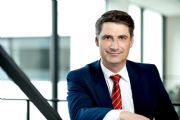 Denmark Company Formation Expert
Tonni and his team are specialized within the fields of establishment of companies and corporate law. In a professional and experienced manner, they advise new clients how to start a business and operate in Denmark, and they are highly valued for their consultancy. Tonni and his team advice and support companies with their presence in Denmark, with everything from company and employer registration, reporting to Danish authorities and ad hoc legal support.
Contact Tonni if you need advice regarding:
Registering an establishment or subsidiary
Denmark as a holding company location
A digital presence in Denmark (NemID, digital mailbox, bank account etc.)
VAT, tax and company duties
Accounting, reporting and related filling requirements
Research and development tax incentives
Azets is an international accounting, payroll, advisory and business services group that delivers a personal experience both digitally and at your door.
+45 70 232 232
Hi I have bought and own a dantaxi, I am danish but now live in London. Which danish bank can I open a business account with that would be open to me living in London? Question from Fru Fru on 06/01/2022

Tonni says:

Hi Frufru,

To be sure I understand your situation, please let me know if you need a Danish bank account for your business in Denmark? Or you need a bank account i an Danish bank which you can use in UK?

Best regards
Tonni Nielsen