Brazil
Experts for Brazil
White Papers
Planning for international trade

The exchange rate and transaction
taxes are obvious barriers for
importers.
I run a UK business and my fellow Director is an Indian National (I am a British citizen).We now want to launch our company in India and I am struggling to make any progress with the Indian High Commission. Can anyone help me with the process. I have twice visited the commission in London and wasted hours of time due to their complete lack of organisation.I will appreciate any help to make

Total Posts: 9 Last post by Mohammed020

Hi There!I was looking to bring in a skincare range from America to sell in UK, what legal procedures do I need to abide by? ie. licensinglaws, testing etc

Total Posts: 6 Last post by Jpm
Brazil >
Ask the Experts
Ask the Experts
Sorry, but Gabriel Jacintho no longer advertises on Startup Overseas. However, you may want to check out the following experts who may also be able to help you.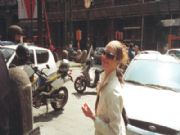 Start Doing Business Overseas