Belgium
Experts for Belgium
White Papers
Business Created in 48 hours!

Please login or register to download this white paper.

A helping hand for start-ups and growing companies

Please login or register to download this white paper.

Less than two days to establish a business

Please login or register to download this white paper.

An SPRL off the ground in 48 hours!
How To repair ps4 :- Ps4 and ps5 repair Simply give us the PS5 you're having trouble with and explain the situation. We'll do whatever we can to figure out what's causing the problem and fix it so you can sit back, relax, and enjoy using your console in the comfort of your own home once more. Ps4 repair dubai have expert team assure you the quality work and 100% satisfaction, we use genuine spa

Total Posts: 2 Last post by jitus23

Hotel Staff Transportation Services in Dubai prince bus rental provide services for hotel staff transfer from the hotel to their rooms and from rooms to their hotel. The strength of the passenger transport industry lies in the operator's spirit, knowledge, and infrastructure. We work hard to attract and develop people who will preserve our values, shape our culture and strive to achieve mutual suc

Total Posts: 1 Last post by Amani786
Belgium >
Ask the Experts: Arnaud Trejbiez

Ask the Experts: Arnaud Trejbiez
Belgium Business Startup Expert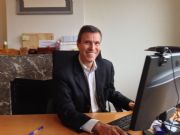 Belgium Business Startup Expert
I have been working in international business for 15 years, then 3 years in international institutions, and finally 2 years at the Brussels Chamber of Commerce. There, I helped people establish their business in Belgium.
Nevertheless, I found all administrative documents much too numerous and complicated. It could take up to 3 weeks to establish a company. So I decided to start my company (Kreanove) to facilitate entrepreneurship in Belgium.
In 2011, we exploded the Belgian record by creating a Limited Company (sprl) in 48 hours only. (Download our news articles on the left hand side of this page)
At the end of 2012, we had the chance of acquiring the biggest and oldest Belgian service company active in official publications. Our service is now much more than complete. We do create and modify companies at lightening speed.
We can establish your company in Belgium without you having to be here. We only need to meet when you have to sign the bank documents.
+ 32 (0) 2 345 23 30
Good afternoon, Arnaud. I am Lithuanian studying and soon graduating from a Dutch university, and would like to open a business in Belgium I am interested in setting up enterprise individuelle/eenmanszaak in Belgium for my business idea related to Airbnb service. How long it might take to establish startup if I already have a bank account and Belgium address? Question from Marius Ki on 02/05/2019

Arnaud says:

Dear Sir,
The bank account must be a Professional one.But if you do have already a private one, it will be very easy to open a business one by just asking it by mail to the bank. You could even do it online.
Once this bank account will be created, we need 24 to 48 hours to establish your self-employed entreprise.
Best regards

Hello Mr Trejbiez I am interested to form an non profit organization in Belgium for the purpose of Education and training i need to know what are the proper procedures to do so , Question from Sonnyb Batrouni on 06/04/2019

Arnaud says:

Dear Sir,
Please note that Belgian law says that a non profit organization must be founded by at least 3 persons.
In case there are 3 founders, 2 of them must be directors.
If more than 3 founders, then the number of founders -1 is the maximum number of directors authorized by the law.
In order to prepare the statutes, we need the following informatoins:
- Name + address of the non profit organization to establish (if you have no address or do not need real offices, we can host it in our business center. Cost is 60 € / month ex VAT)
- Copy of id + residence address of each founder
- Who will be in the board
- Exact goals of the organization (education and training is not detailed enough)
Cost to establish it is 280 € + VAT, including the cost of publication (which is 162,10 €).
Best regards

Hello Mr Trejbiez, I wish to open import export company in Belgium to import cars from abroad could you please direct me how to open company like that? Thanks Question from Mido Kaz on 30/09/2018

Arnaud says:

Dear Sir,
1. To open a limited company, the minimum capital is 18.600 €. But you can liberate only 6.200 € if there are at least 2 founders or 12.400 € if there is only one founder This amount must be sent to a bank account opened in the name of the future company in constitution. Once the bank receives the capital, they give an attestation for the notary. The bank account is blocked for approximately one week. To effect the subscription of the company to the register of commerce, Belgian authorities are claiming either a diploma (end of secondary school before 30/09/2000 or any university degree). If you do not have the right diploma, but have been managing a company in another EU country for more than 3 years, you can submit a CE attestation from any chamber of commerce, it will be also accepted. Our fees to establish the company (including notary fees + subscription to the register of commerce and VAT + all assistance in case you want to live here + social security) are 2.000 € + 21 % VAT (the VAT will be reimbursed to the company).. If you want to use our business centre's address, cost is 60 € + VAT each month.
Best regards

Hello, I am wishing to open up a second business (an art gallery) in Brugge. I want to stay and live in America, but have a friend open and manage the gallery in Brugge. Can you tell me how to handle taxes etc as paintings sell?? Really, can you tell me most of what i need to know as a very small business wanting to open this second location? Question from Timothy Cantor on 17/06/2018

Arnaud says:

Dear Sir,
To answer your questions, I need to know whare your first business is located.
Belgium or abroad ?
Do you intend to extend it by opening a branch or a subsidiary ?
Best regards

Dear Mr. Trejbiez, I wish to kindly ask you for complete information answering: "all prerequisites to export Natural mineral water (product code: 2201101100) from Bosnia and Herzegovina to Belgium". We are bottling water industry and as the part of the international group, we established bottle filling production in Bosnia and Herzegovina. Now we would like to export our quality product to the trade of Belgium. Accordingly, I wish to kindly ask for your advice and instructions. We would like to obtain the list of all prerequisites/steps we have to fulfill, If it is possible. Thank you in advance. Sincerely yours, Davor Mulalic Question from Davor Mulalic on 26/04/2018

Arnaud says:

Dear Sir,
Our duty is to establish companies.
Therefore, we have no idea about how to import or export anything.
We kindly advise you to take contact with the Belgian commercial attaché for Solvenia + Bosnia and Herzegovina:
Barbara Čeč
ljubljana@fitagency.com
T +3861 426 75 94
Best regards
Arnaud Trejbiez

Arnaud, Appreciate your prompt response I would like to inform that I would like to settle there permanently and do my business in Belgium. Can you or if you can direct me to a consultant who can assist us in setting up a business with a visa to stay in the country and do business? I look forward to hearing from you Best Gautam Question from G O on 05/04/2018

Arnaud says:

Dear Sir,
We can for sur estblish the company and guide you to try to obtain a residence permit, but cannot guarantee that Belgian authorities will deliver it.
Rules are very strict.
As you may be aware, millions of people want , for different reasons, to establish in European Union.
I do not even know your nationality. So, it is rather difficult to answer.
Best regards
Arnaud Trejbiez

Arnaud, Hope all is well I am from India, and I wish to set up a food business in Belgium. What kinda visa should we apply? and What is the minimum investment amount (EUR) needed to set up a company? Your assistance is appreciated Cheers Gautam Question from G O on 03/04/2018

Arnaud says:

Dear Sir,
The minimum capital of a LLC company is 18.600 €.
But you can liberate only 6.200 € if there are at least 2 founders or 12.400 € if there is only one founder.
So, 6.200 € is the minimum investment to open a company.

Regarding the visa you need, it depends if you waant to come often to Belgium, or ant to have your residence here.

Please clarify.
Best regards
Arnaud Trejbiez

Dear Sir: My friend and I are from Iran.We are going to open a company in Belgium as soon as possible.We would like to know how we could get some advice from you,and how we could sign a contract with your company. Please inform me. Kind regards, AMIRHASSAN Question from AMIRHASSAN SAFARZADEH on 11/11/2017

Arnaud says:

Dear Sir,
Thank you for your message.
To open a LLC company, the first step is the opening of a bank account in the name of the company.
Since I suppose you have no address yet in Belgium for -the company, you cas use ou business center's one.
Do you already decide of the name of the company ?
Best regards
Arnaud Trejbiez - at@kreanove.be

Hello, We are a group of 3 from Egypt and we are looking to startup a company in Belgium so please we have questions as below: 1- Can we go through the process as partners in the same company? and in case no, what is the maximum number for the partners per company? 2- How much initiating the company will cost? 3- Do you support by feasibility study? 4- Can we get the residence in Belgium to run the business between Egypt and Belgium? Best Regards Question from Khaled Abdelnaby on 21/09/2017

Arnaud says:

Dear Sir,
1. No problem have three or more partners in one Belgian Limited company.
2. To open a limited company, the minimum capital is 18.600 €. But you can liberate only 6.200 € if there are at least 2 founders or 12.400 € if there is only one founder This amount must be sent to a bank account opened in the name of the future company in constitution. Once the bank receives the capital, they give an attestation for the notary. The bank account is blocked for approximately one week. To effect the subscription of the company to the register of commerce, Belgian authorities are claiming either a diploma (end of secondary school before 30/09/2000 or any university degree). If you do not have the right diploma, but have been managing a company in another country for more than 3 years, you can submit a CE attestation from any chamber of commerce, it will be also accepted. Our fees to establish the company (including notary fees + subscription to the register of commerce and VAT + all assistance in case you want to live here + social security) are 2.000 € + 21 % VAT (the VAT will be reimbursed to the company).. If you want to use our business centre's address, cost is 60 € + VAT each month.
3. We do not establish feasibility reports. Our duties are creating, modifying and hosting companies.
4. As you can imagine, it is very difficult to obtain Belgian residence. Actually, the authorities are looking for investors creating richness in the country and hire people, since many people are looking for a job in Brussels. if your project meets these requirements, your chances to get a Professional card (and then a residence permit) will be higher.
Best regards


Dear Sir, We are Indian based manufacturer. we want to export our item to Australia, UK and belgium. How can I find distributor or agent? Question from Satish Radadiya on 18/08/2017

Arnaud says:

Dear Sir,
I advise you to get in touch with the commercial attaché at Belgian embassy, or consulate at Chennai.
Best regards

Greetings. I am an American business owner that offers specialty beer tourism in Belgium and Germany. I would like to know if you can recommend any Belgian/German/European insurance companies that could offer my company public liability insurance in Belgium and Germany. Dank U, Merci, Rich Question from Rich Higgins on 27/06/2017

Arnaud says:

Dear Sir,
I recommend Allianz, which is a German insurance company, very well established in Belgium.
webmaster@allianz.be
Best regards

Sir we are importer and exporter of agri commodities and doing business across the various blocks wish to export woven sacks to belgium and wish to export glass materials to india. Please communicate how we can develop this business. Thanks Question from Dr.Sandeep Tare on 19/06/2017

Arnaud says:

Dear Sir,
If the glass material you want to export to India is also coming from Belgian or European suppliers, I could be easier to establish a Belgian limited company.
our duty is to establish companies. Therefore, we can only help you in that domain.
Best regards

Hello I am an investor willing venture into profitable business with you also willing to deal with you in trust and confidence. I am keen on investing in a lucrative, calculated viable business, either by partnership or as a financier in cash, Fixed interest, Shares or Property. I will welcome any profitable business plan/proposal. To proceed with investment, contact me via my email: junjin015@ gmail .com INTERNATIONAL FINANCIAL SERVICES LIMITED Question from investor jjn on 15/06/2017

Arnaud says:

I already answered 2 months ago

I am an investor willing venture into profitable business with you also willing to deal with you in trust and confidence. I am keen on investing in a lucrative, calculated viable business, either by partnership or as a financier in cash, Fixed interest, Shares or Property. I will welcome any profitable business plan/proposal. To proceed with investment, contact me via my email: junjn015@ gmail .com My details Name: JUN JIN HONG KONG INTERNATIONAL FINANCIAL SERVICES LIMITED Regards, JUN Question from investor jun on 11/04/2017

Arnaud says:

Dear Sir,
Our main duty is establishing companies for third parties.
However, if a good investment opportunity comes to us, we will certainly share it with you>.
Best regards

Dear Sir I am a Pakistani & I have got 150000 US Dollars Can I buy any franchise with your advice so that I can settle in Belgium. Amjad Question from Abdullah Shaikh on 21/02/2017

Arnaud says:

Dear Sir,
We establish companies for third parties.
We can try to help you find a franchise, but we need to know in which field of activities you want to do business.
Fast-food, cosmetics, supermarket, animal food, restaurant, ... ?
Thanks for going on with this conversation by email to at@kreanove.be , since these messages are published on startuo Overseas website.
Best regards
Arnaud Trejbiez

Dear Arnaud, We are UK-based startup company (with mother company in Delaware). We are providing IT B2B solution for retailers worldwide. Currently we are choosing a location for our Tech and R&D office (most our Tech employees are from Russian Federation). Most of the contracts with clients will be signed with UK-based company and Tech office most likely would not be profitable entity. The head office will donate the Tech office with necessary costs (salaries, rent, admin, etc). We are looking for the best location in Europe for the Tech office based on the following criteria: - easy opportunity to obtain work permit for Russian citizens - good startup ecosystem (grants, special tax regime, networking, etc) - quality but not very expensive way of live of our Tech team members - easy way to register a company Do you think that we should consider Belgium? Can you please advise: - Are there any sufficient benefits for startups in Belgium? - Which orgaization form it would be better to choose? - Should we make a link between our mother company and tech company or it would be better to make separate companies? - Is it easy for Russian citizens to obtain work permit? Any material to read or any useful contact would be very appreciated Kind regards, Alexey Question from Alexey Menn on 23/03/2016

Arnaud says:

Dear Alexei,
Belgium has some advantages fitting your needs (benefits for startups, Brussels is the capital of Europe, easy way to register a company, good and relatively unexpensive ay of life).
But work permits are not very easy to obtain.
Authorities want companies making profits and hiring local people. In summary creating richness.
Yous should contact the Economic and Commercial Attaché, at Belgian embassy in London.
His name is François De Vrije:
Phone: +44 207 235 89 49
Mail: london@brusselsinvestexport.com
If things are going through, we can establish your company at thunder's speed.
Best regards
Arnaud

Good afternoon, please can you tell me where the best and cheapest source in belgium would be to find public liabiltiy insurance? thankyou roger sensier Question from roger sensier on 05/03/2016

Arnaud says:

Dear Sir,
As you may have noticed, our field of activity is establishing and hosting companies in Belgium.
We do not act commercially and are not sourcing anything.
Best regards

Sir I am a very small entrepreneur interested to export my handicrafts and hand embroidered to Belgium. Particularly need a commission agent or a local Belgium wholesaler who can help me in getting orders etc. Kindly help me with your valuable advice in the matter. Regards Vikram khajuria Question from vikram khajuria on 25/02/2016

Arnaud says:

Dear Sir,
In order to try to help you finding an agent or a wholesaler, we first of all need to see what you are manufacturing.
Best regards

Dear Arnaud, I currently live in Singapore and a registered Chartered Engineer. I would like to apply for my professional card and be a Belgium resident and eventually retire in Belgium as a citizen. What type of company can I open as a small start up business. I want to market / promote consumer electrical products . I'm not after anything complicated like Pte Ltd companies etc requiring large sums of money to be put in bank accounts. Is there a way I can just open an account together, rent the place to stay on and start the business? Without large sums of money being put into accounts, similar to self employed? Kindly advice the fee and other related costs Question from HL Chan on 06/11/2015

Arnaud says:

Dear Sir,
To obtain a Professional card, and then a residence permit, you willneed to prove the economical interest for Belgium to welcome you.
If you start with a small capital, and do not intend to make your business grow by creating local employment and pay taxes on your profit, there will be no interest for them to give you any residence card.
Best regards

First of all,I really don't know if you or your company can help me;I hope you can read and maybe you can recomand to me a way. I have some questions, if you can:  1) does it matters if now I'm not resident in UK?I want to came in London with my family and to live there 2) Another site tell me it's important to have a company with 5 years on the market.What is important?This or to have a good captain on the ship,with 8 years experience in bar and gelato? Because it's 2 different things. What's important for you? Because,in my oppinian,I have experience and this is most important;I know how to build a long term company,I want to expand and to became a brand in 7-10 years. I want this,I know how,but I need strong partners: a good and flexibile bank,a good firm in consultation about document and finance. 3)Let me tell you,please,what I need.And after,please,tell me what you recomand to me or what you can do. Ok? What I need ‎: - a company which can consult me a little(where I can find a good space to open a gelato bar,with traffic intense; where I can rent a little space to open my llaboratory ‎where I will product ice cream with italian style-artisan gelato) -a loan or a leasing -about 150000 euro,to invest in laboratory about 50000 euro and in 2 bar gelato about 2x50000=100000 euro. The gelato is a very good bussines,with ‎ a good proffit. But you depend a little from the market or summer,from the season. So‎ for cash-flow (for a good cash flow all the year)it's good to have a bar gelato...or two... To build a brand in gelato‎ artisanale,it's important to have your space to promote your products;the big value of your selling depend about "how it looks","how it's serve",and "where you do all of this" I like this kind of bussines,with good cash-flow all the year;you have money every day,you can pay on time the rent and the rate for leasing company, for employers,the company which give you the drinks...And you own bar gelato do this for you. The product from laboratory will be sell to your own bar-gelato,and to another different company which have ‎point of selling,on the same market... I look on the map in England and I think London is a very good market. Dear Sir, of course,I think maybe is not possible to exist a bank or a firm which can give for a start-up a loan or a leasing for aboaut 150000 euro to invest,only with a bussines plan,with a good procent for year,for about 5 years.But I must ask about the conditions,I must comunicate what I need . About me: My name is Prodea Laurentiu,I'm from Romania,and I intend to came in London with my family(I have a wife and a little daughter-5 years) and to live there.I have 46 years,I study about bussines,I was the general manager at Buddha Bar Srl from Bacau/Romania (you can see at facebook, Buddha Bar Bacau)about 6 years(from 2007 to 2013). This company make about 1 million euro sales in 5 years and 6 mounth.They have a bar-gelato into the mall Arena Bacau(about 240 m2) and an artisanal laboratory for gelato and cakes.I was for a few times in Italy at Rimini Fierra,where I learn all about ice cream artisanal:what equipment,what ingredients,how to make,how to look,how to sell... I study at "mec 3 " and "Pregel",two very big company from Italy which produce ingredients for gelato artisanale.To manage a bar gelato and an laboratory -is no problem to me...And to manage in proffit an laboratory and 2 bar gelato,is a very simple problem for me. I want to open this(an laboratory and 2 bar-gelato) and after,to make the development of this business,to the next level;to sell ice-cream to another bar-gelato(near to the quantity about 500-800 kg/day work ,for every laboratory),to open another bar-gelato in the city near laboratory(about 20 points of selling-own points-for every laboratory),to open little points of selling ice cream (about 4X2,5 metres) in the park,in the mall area,in the academic studies or in points with the very good on traffic people .In a few years,I must have 4 laboratory in London,and about 50 bar gelato,and about 100 points of selling.... In my oppinian,my dream can be realise,with good partners and good   people(employers),with a good structure of manage. What I can offer?  For the partner which can finance this start,I can offer a very long partnership;I intend to have a very good cash-flow,so the money will be in and outside the count bank. In the future,after develop this,I intend to produce ice cream in industial way,and to sell my product in boxes in all Europe. About proffit In Romania,1 litre of milk cost 5 lei(1,1 euro) and 1 kg of sugar about  3,5 lei(about 0,8 euro). We put italian ingredients(from italian company-mec 3 or Pregel) and the final cost is about 3 euro/kg fruit gelato and 4 euro/kg milk gelato. The final price to sell to a final people is about 2,5 lei for 1 cup with 50 grams(about 20x 2,5 lei=50 lei/kg and this means about 11 euro/kg). We are in medium about 1,5 kg/people romanian consumer/year. A people from England consume about 6 kg/year. We can discuss about every question,so please just inform or ask me. Best regards, Laurentiu Prodea ‎ Question from Prodea Laurentiu on 28/09/2015

Arnaud says:

Dear Sir,
We are located in Belgium, and not UK.
Best regards

Hello ; I am Syrian living in UAE.I am planing to establish a new business in Flanders for export Belgium products to the Gulf aria looking for assistance for procedures . Thanking you Question from Mohammed Nabil Al Sati on 07/09/2015

Arnaud says:

Dear Sir, To open a limited company, the minimum capital is 18.600 €. But you can liberate only 6.200 € if there are at least 2 founders or 12.400 € if there is only one founder This amount mut be sent to a bank account opened in the name of the future company in consitution. Once the bank receives the capital, they give an attestation for the notary. The account is blocked for approximately one week. To effect the subszcription of the company to the register of commerce, Belgian authorities are claiming either a diploma (end of secondaryschool before 30/09/2000 or any university degree). If you do not have the right diploma, but have been managing a company in another country for more than 3 years, you can submit a CE attestation from any chamber of commerce, it will be also accepted. Our fees to establish the company (including notary fees + subscription to the register of commerce and VAT + all assistance in case you want to live here + social security) are 2.000 € + 21 % VAT (the VAT will be reimbursed to the company).. If you want to use our business centre's address, cost is 60 € + VAT each month. What do you mean by "maintain the company" ? Manage invoices and coordinate accountant ? In case you need more information, I am at your disposal. Best regards Arnaud Trejbiez - at@kreanove.be

Hi we are a UK company ,we do organic and natural products , like Argan oil ,and we like to export our products to Belgium, and settle this business there , is there a market for like this products ? if yes , whats the next step i have to take ? Thank you Question from rabia wardi on 09/07/2015

Arnaud says:

Dear Sir,
We are not effecting any study markets.
We are establishing, modifying and hosting companies.
You will see more information about creating a Belgian company in the answered questions below.
Best regards
Arnaud Trejbiez

Hi there, I currently live in the UK. My partner for the business venture we would like to start in Belgium is a Belgium resident. What type of company can we open as a small start up business. We want to open a shop together basically and have found the premises. We are not after anything complicated like Ltd companies etc requiring large sums of money to be put in bank accounts. Is there a way we can just open an account together, rent the shop and start the business? Without large sums of money being put into accounts, similar to sole trader but for 2 people? Thank you Peter Question from Petar Munjas on 17/06/2015

Arnaud says:

Dear Sir,
There are different company forms which are not requesting the founders to invest huge capital.
All of them have an unlimited liability, except one, which is called "starter LLC".
The starter LLC allows you to start with a capital of 1 €, and has a limited liability.
I think it should be the best in your case
Best regards
Arnaud Trejbiez


I want to launch a brand of clothing and am attracted by the idea of registering the brand in belgium and charging the operational company for use of the trademark to reduce tax liability. The company´s activity will be mainly in Spain and UK. Can you still do this and how much does it cost to set up a company and maintain it for this purpose? Thanks Question from david bell on 20/05/2015

Arnaud says:

Dear Sir, To open a limited company, the minimum capital is 18.600 €. But you can liberate only 6.200 € if there are at least 2 founders or 12.400 € if there is only one founder This amount mut be sent to a bank account opened in the name of the future company in consitution. Once the bank receives the capital, they give an attestation for the notary. The account is blocked for approximately one week. To effect the subszcription of the company to the register of commerce, Belgian authorities are claiming either a diploma (end of secondaryschool before 30/09/2000 or any university degree). If you do not have the right diploma, but have been managing a company in another country for more than 3 years, you can submit a CE attestation from any chamber of commerce, it will be also accepted. Our fees to establish the company (including notary fees + subscription to the register of commerce and VAT + all assistance in case you want to live here + social security) are 2.000 € + 21 % VAT (the VAT will be reimbursed to the company)..
If you want to use our business centre's address, cost is 60 € + VAT each month.
What do you mean by "maintain the company" ? Manage invoices and coordinate accountant ?
In case you need more information, I am at your disposal. Best regards Arnaud Trejbiez - at@kreanove.be

Hi. My name is Beck. as a foreign investor I am looking for forming a LLC company in Belgium. Would you please tell me what procedure it is and how much total cost (including government fees and service fees)? I will visit Belgium this month. My email address is autobeck28@gmail.com Question from beck mo on 13/05/2015

Arnaud says:

Dear Sir,
To open a limited company, the minimum capital is 18.600 €. But you can liberate only 6.200 € if there are at least 2 founders or 12.400 € if there is only one founder
This amount mut be sent to a bank account opened in the name of the future company in consitution. Once the bank receives the capital, they give an attestation for the notary. The account is blocked for approximately one week. To effect the subszcription of the company to the register of commerce, Belgian authorities are claiming either a diploma (end of secondaryschool before 30/09/2000 or any university degree). If you do not have the right diploma, but have been managing a company in another country for more than 3 years, you can submit a CE attestation from any chamber of commerce, it will be also accepted. Our fees to establish the company (including notary fees + subscription to the register of commerce and VAT + all assistance in case you want to live here + social security) are 2.000 € + 21 % VAT (the VAT will be reimbursed to the company).. In case you need more information, I am at your disposal.
Best regards
Arnaud Trejbiez - at@kreanove.be

Hallo Arnaud, Presently I am working as MD at Czech company Haco Ltd. – a producer of injection moulding. Our products are revision doors, ventilation systems, etc. The company is pretty profitable and has good export activities but unfortunately mainly to south east countries presently. Regarding to our high effort increase our export activities to west Europeans countries as Benelux is I would like to ask you for your help or advice regarding to Belgium market or next in Benelux. The business is not so difficult but expected some experiences which is not difficult to explain. Our products are suitable for building and sanitary industries and our partners are distributors who are selling our products to wholesales, retails or chains as Bauhaus or Hornbach. Out the best products are plastics access doors and grilles which we are made from ASA. I am prepare to provide you with next information by your request and in any time! Have a great time and looking forward to your advices! Roman Kandler Question from Roman Kandler on 28/04/2015

Hi , my names Rhian and I'm looking to start an oil business overseas. I was wondering what it would take to get up and going successfully from home. Question from rhian truth on 24/03/2015

Arnaud says:

Dear Sir,
Dear Sir, Sorry for my late reply, but I received no notification of your request. Therefore, I could not guess your answer was on Startup Overseas website, on my private page.
I don't get your question 100 %.
I understand you want to set up a company, and work in oil business.
Estbalishing a Belgian company is our job.
Limied company is costing 2420 € including 21 %VAT (2000 € ex VAT).
If you are interested in establishing a company, please write directly on my email address: at@kreanove.be
Best regards
Arnaud Trejbiez

Dear Sir, This is Redwan Textile Mills Limited A leading Fabrics/Clothes manufacturing industry in Bangladesh. We are searching an agent for the sale of our products in Belgium market who is an original of Belgium citizen. Please inform us by advise regarding our expectation. Best Regards... Sohel Email:sohel@redwangroup.com Bangladesh Question from S. RANA RANA on 11/03/2015

Arnaud says:

Dear Sir,
Sorry for my late reply, but I received no notification of your request.
Therefore, I could not guess your answer was on Startup Overseas website, on my private page.
We can help you find an agent.
Please send me picture of what you are manufacturing, so that have an idea.
My email is: at@kreanove.be
Best regards
Arnaud Trejbiez

Hello Mr. Trejbiez, I am from delhi, india. I am an MBA graduate and have work experience of more than 5 years. My cousin brother is working in Geel Belgium in an UAE based company which delas in making Plastic chips. I want to start up my own small business or firm in belgium. It will be small shop, i want to start business in 2-3 branches i.e. Delaing in mobile phone accesories or SOme accessories or Apparels or Food Restaurant. Can you Guide me by giving me the complete details regarding setting up of my own small business in belgium. what all the thing i have to fullfill in setting up my own firm. Question from Ravi Tyagi on 26/11/2014

Arnaud says:

Dear Sir,
First of all,please apologize for delay in answering you.
I did not see your message in my mails. Maybe considered as spam.
You can work as independant (self employed), In this case, you should be aware that there is no protection in case are turning bad.
You can also strat a limited company.
To open a limited company, the minimum capital is 18.600 €.
But you can liberate only:
- 6.200 € if there is at least 2 founders
- 12.400 € if there is only one founder
This amount mut be sent to a bank account opened in the name of the future company in consitution.
Once the bank receives the capital, they give an attestation for the notary.
The account is blocked for approximately one week.
To effect the subscription of the company to the register of commerce, Belgian authorities are claiming either a diploma (end of secondaryschool before 30/09/2000 or any university degree).
If you do not have the right diploma, but have been managing a company in another country for more than 3 years, you can submit a CE attestation from any chamber of commerce, it be be also accepted.
Our fees to establish the company (including notary fees + subscription to the register of commerce and VAT) are 2.000 € + 21 % VAT (the VAT will be reimbursed to the company).
If you want to live in Belgium you must ask a professional card to the Belgian Consulate of your residence.
It is not easy to obtain it.
The authorities interests are very important.
They want to know if there is any chance you will hire people looking for a job in Belgium, how much you intend to invest in the country.
In case you need more information, I am at your disposal.
Best regards
Arnaud Trejbiez

Dear Sirs I am Greek living in Athens and run my own personal company. However Belgium is a better market and would like to live and work there. I want to set up a shop and trade hand tools and hardware equipment. I would like to ask if can register this business as sole trader and if there is any required capital. Yours sincerely Elias Bayeas Email:impageas@vivodinet.gr Question from Elias Bayeas on 10/11/2014

Arnaud says:

Dear Sir,
First of all,please apologize for delay in answering you.
I did not see your message in my mails. Maybe considered as spam.
You can work as independant (self employed), In this case, you should be aware that there is no protection in case are turning bad.
You can also strat a limited company.
To open a limited company, the minimum capital is 18.600 €.
But you can liberate only:
- 6.200 € if there is at least 2 founders
- 12.400 € if there is only one founder
This amount mut be sent to a bank account opened in the name of the future company in consitution.
Once the bank receives the capital, they give an attestation for the notary.
The account is blocked for approximately one week.
To effect the subszcription of the company to the register of commerce, Belgian authorities are claiming either a diploma (end of secondaryschool before 30/09/2000 or any university degree).
If you do not have the right diploma, but have been managing a company in another country for more than 3 years, you can submit a CE attestation from any chamber of commerce, it be be also accepted.
Our fees to establish the company (including notary fees + subscription to the register of commerce and VAT + all assistance in case you want to live here + social security) are 2.000 € + 21 % VAT (the VAT will be reimbursed to the company)..
In case you need more information, I am at your disposal.
Best regards
Arnaud Trejbiez