Austria
Experts for Austria
Sir,  I am in direct communication to a genuine and verifiable provider which is able and capable of delivering Fresh Cut  genuine and verifiable bank instruments such as BG, SBLC, LC, MT799 BLOCKED FUNDS, MT760 and Loans which are cash and assets backed and can be put into any form of trade or/and project finance/funding, we deliver this instruments from top rated AAA banks in the UK.Kind

Total Posts: 1 Last post by kimsungnyon00

Good Day Ladies/Gentlemen.We provide International Loans, secured and unsecured international funding as cash injection for Business expansion, Real Estate, Import and Export, marine. Ship acquisition, Business capital injection, Loan and project financing and Monetization of financial Instruments.We also offer BG/SBLC for trade, Loans and collateral purposes.Contact me for more detail

Total Posts: 1 Last post by kimsungnyon00
Austria >
Ask the Experts: Gerlinde Gahleitner

Ask the Experts: Gerlinde Gahleitner
Austria Foreign Investment Expert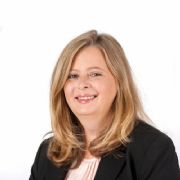 As Foreign Investment Expert at the Austrian Business Agency, Gerlinde Gahleitner offers professional consulting to foreign companies. She is focused on advising companies from UK and Ireland wishing to start business in Austria. Gerlinde Gahleitner can help you establish or expand your business in Austria as well as provide answers to all questions regarding the
business location
tax issues
legal questions such as residence and work permits
relevant incentives
questions on research and development in Austria
If you are not sure which location in Austria is best to fulfil your needs, the team at ABA - Invest in Austria can help you competently and free of charge. ABA - Invest in Austria is the government's Investment Promotion agency.

Why is Austria the right business location for your investments, your branch office or even your startup? Contact Gerlinde Gahleitner and take advantage of her experience. She will be happy to assist you.
https://investinaustria.at/en/
+43-1-588 58-31
Gerlinde has not been asked any questions yet. Why not be the first?