Africa
Experts for Africa
How To repair ps4 :- Ps4 and ps5 repair Simply give us the PS5 you're having trouble with and explain the situation. We'll do whatever we can to figure out what's causing the problem and fix it so you can sit back, relax, and enjoy using your console in the comfort of your own home once more. Ps4 repair dubai have expert team assure you the quality work and 100% satisfaction, we use genuine spa

Total Posts: 2 Last post by jitus23

Hotel Staff Transportation Services in Dubai prince bus rental provide services for hotel staff transfer from the hotel to their rooms and from rooms to their hotel. The strength of the passenger transport industry lies in the operator's spirit, knowledge, and infrastructure. We work hard to attract and develop people who will preserve our values, shape our culture and strive to achieve mutual suc

Total Posts: 1 Last post by Amani786
Africa >
Ask the Experts: Emmanuel Ekpenyong FCIArb. (UK)

Ask the Experts: Emmanuel Ekpenyong FCIArb. (UK)
Nigeria Legal Expert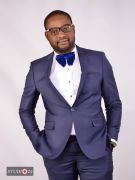 Nigeria Legal Expert
Emmanuel graduated from the Faculty of Law, Ahmadu Bello University, Zaria in 2006 and the Nigerian Law School with a Second Class (Upper Division) respectively. He was called to the Nigerian Bar in November, 2007 and joined Strachan Partners, a leading commercial law firm in Nigeria in September 2009. In October 2011, he moved from Lagos to Abuja to establish and manage the Abuja practice of the firm. In 2014, he joined other partners to establish Fred-young & Evans LP, a full service commercial law firm and Fred-young Recoveries, an international debt collection firm.
Emmanuel is experienced in recovery of diverse debts across borders. He has been engaged in prominent commercial litigations at the High and appellate courts and has acted as counsel in both domestic and international commercial arbitrations. He is involved in several public interest litigations like the suit by some Federal law makers in Nigeria against the Federal Government on the constitutionality of the Excess Crude Account and the recent suit to compel the Attorney General of Federation of Nigeria to promulgate an order and rules for effective enforcement of foreign judgments in Nigeria.
Emmanuel has represented trade unions in labor related disputes and has negotiated Collective Agreements on behalf of Employers. He is exposed to Nigeria's corporate and intellectual property practice and advises both foreign and local clients on foreign investments, due diligence, business formation and corporate governance. He has represented foreign hospitals, financial institutions, oil servicing, real estate, steel manufacturing and construction firms in Nigeria.
Emmanuel has authored several international publications on alternative dispute resolution and arbitration, debt collection and insolvency, enforcement of local and foreign judgments and arbitral awards, intellectual property, employment law and labor relations, telecommunications, real estate and construction. Mondaq awarded him Contributor with Most Popular Article in Nigeria in November 2015, May and June 2017 and Contributor with Most Reader Response in Nigeria in November 2015, January, February, April 2016, March and June 2017. He is profiled as a National Expert in Getting the Deal Through: Restructuring, Insolvency and Copyright. ACQ5 awarded him, Gamechanger of the year, 2017.
Emmanuel is a Fellow of the Nigerian Bar Association, Fellow, Chartered Institute of Arbitration, United Kingdom, Abuja Chapter, Member of International Association of Managing Partners, Legal Adviser and a Board Member of Children and Young People Living for Peace in Nigeria, a non-profit youth movement for good governance and the welfare of young persons in Nigeria. He is currently a postgraduate student of International Business Law at the University of Liverpool. He is listed as a foreign associate with James Ling Attorney at Law, China
+234 8034912096
hi there I'm a foreigner who wishes to incorporate in Nigeria do you have any advice or affiliate I can access to start my business in Nigeria, alternatively purchasing a inexpensive shelf company is good idea i was looking into Question from intae kim on 01/08/2021

Emmanuel says:

Thank you for your message and your interest in doing business in Nigeria.

A foreigner may do business in Nigeria by incorporating a private company limited by shares with 10 million share capital and at least 2 shareholders and a director. The company must have a registered address in Nigeria and a company secretary. Under the current regime of registration, the company can be registered without any of the shareholders and director being in Nigeria. Upon registration, the company will register with Nigeria Investment Promotion Commission, a one stop shop for a foreign business to obtain necessary business permits to do business in Nigeria.

A foreigner can also carry on business in Nigeria by nominating Nigerians by a Power of Attorney, to act as directors and shareholders of the company. In this circumstance, since the company will have Nigerian ownership on record, the share capital can be less than 10 million shares.

A foreigner may also purchase an existing shelf company for the purpose of carrying on business in Nigeria. The disadvantage of this is that the foreigner may take over outstanding liabilities and fines of the shelf company. Unfortunately, we do not have a shelf company at the moment as such we will advice that you register a new company to carry on business in Nigeria.

We are a full service commercial law firm in Nigeria with our offices at Abuja, Nigeria's capital city. We are experienced in corporate/commercial law and foreign investments. Please visit www.fredyoungandevans.com for details of our services. For more enquiries, please reach me on emmanuel@fredyoungandevans.com and +234 8034912096.

I look forward to hear from you.

Regards,
Emmanuel

Am Arnold from Nairobi Kenya, i am in Insurance and pharmacy world, i would like to accommodate anyone who would like to invest in East Africa. Kindly advice Kind regards, Arnold Question from Charles Arnold on 30/03/2021

Emmanuel says:

Thank you Arnold for your message. We shall look out for opportunities within our jurisdiction and advice you in due course. We are a full service commercial law firm in Nigeria and we advise both local and foreign Client on doing business in Nigeria and foreign investments. We register intellectual property for new products and services entering the Nigerian market. We look forward to partnering with you soon. Regards, Emmanuel

Honest Translation have over 15 years of experience in handling document translation projects in diverse fields such as international trade, law, finance, international engineering, IT, E-learning, education Materials, Tourism and equipment manufacturing. Our work includes multiple document translations from enterprises and public institutions and governmental organs ranging from business documents, legal documents, product manuals, marketing documents, and acquisition plans. Honest Translation is helping clients around the world expand seamlessly into any global Market, and enabling mutual benefits arising from different cultures. Email for quotes: honestranslation@gmail.com http://b2btrans.wix.com/honesttranslation Question from Anonymous on 06/03/2019

Emmanuel says:

Thank you for you message. We are a full service commercial firm in Nigeria. We will contact you when we or our Clients have need for your services.

hello sir my self mayur from Ancient Surgicare,india,e ant to expand our bussiness in african countries,our main products are medicine,injectable products,medical surgical products,meical instruments,vegitables ,seeds and fruits.please suggest how can we started business in these countries.? regards mayur Question from mayur dholiya on 31/01/2018

Emmanuel says:

Hello Mayur,

Thank you for your question.

Healthcare is a major challenge for most African countries. This is why persons who can afford medical treatment in Europe and Asia go for it. This has denied African countries the need to develop their medical science and the products. Again, agriculture is the main stay of most countries in Africa. Though crude oil is the mainstay of the Nigerian economy, the Nigerian government has invested Millions of dollars in agriculture in order to diversify from the oil sector. Hence, your business will find a ready market in Nigeria and other parts of Africa.

To start a business in Nigeria;
(I) You must register a subsidiary company in Nigeria;
(2) Obtain a Nigerian Visa,
(3) Obtain Business and Resident Permit;
(4) Register for transfer of technology;
(5) Register for transfer of capital if your business is capital intensive.

Nigeria is the largest African nation with the largest market in Africa. We suggest you start your business in Nigeria first and then explore the possibility of expanding to other African countries.

We will be glad to be your agent and furnish you with further requirements, fee and procedure for commencing your business in Nigeria upon your request.

Please contact us on info@fredyoungandevans.com; emmanuel@fredyoungandevans.com and mobile phone number +234 8034912096

We await your response.

Regards,
Emmanuel Ekpenyong Esq.



We are able to finance your signatory projects and help you enhance your business plan. Furthermore, our financial instrument can be used for the purchase of goods from any manufacturer irrespective of their location. It can also serve as collateral with any bank in the world to secure loans for your project or to activate credit line to finance your business plan. We have {BG}, Standby Letter of Credit {SBLC}, Medium Term Notes {MTN}, Confirmable Bank Draft {CBD} as well as other financial instruments issued from AAA Rated bank such as HSBC Bank Hong Kong, HSBC Bank London, Deutsche Bank AG Frankfurt, Barclays Bank , Standard Chartered Bank and others on lease at the lowest available rates depending on the face value of the instrument needed. Email : nat.mandate18@gmail.com Skype : nat.mandate18@gmail.com Regards Nat Question from Anonymous on 20/01/2018

Emmanuel says:

REAL ESTATE TRANSACTION- Federal Capital Territory, Abuja- Nigeria

An owner of a plot of land with a Statutory Certificate of Occupancy located at Central Business District, Opposite NICON Insurance, Abuja measuring approximately 8, 400 square meters for multipurpose use worth 1.2 Billion naira seeks financial partners, investors or developers to enter into a joint venture agreement towards the development of the property. The property promises huge returns on investment.
Please advice whether you can finance this project and upon what terms.

Hi Mr Emmanuel , we owned a franchise brand called "Kioda" it's actually a Korean concept chain store with various products . The main concept of "Kioda" are cute and colorfully , we wish to bring happiness to all our customer . We selling awesome products with affordable price and now we wish to expand our business into Nigeria . And my question is is that a good concept for Nigeria market ? And can you assist us in business expansion in Nigeria ? Question from Dave Tan on 11/10/2017

Emmanuel says:

Thank you for your question.

Nigeria is a very huge market. With a population of over 170 million people, 36 different States and the Federal Capital Territory, Abuja, Nigeria promises great returns on investment. There are some chain store in Nigeria such as Shoprite, Next, Sahad Stores, Spa to mention but a few. The fact that these stores are expanding their businesses to other towns within a State and other States of the Federation shows that they are doing well.

Kioda is a very good concept for the Nigeria market. Apart from the fact that Nigerians like something new and interesting, Kioda will compete favorably with other stores if they have more products in a one shop environment. Kioda stores should be sited where it is easily accessible to buyers . There products should be of the highest quality and if need be cheaper than that of other stores. Koida store should have the ambience of class and a mix of both Korean and Nigerian culture. The stores should be spacious and there should be adequate parking space to accommodate buyers.

We are Business Lawyers and we operate a commercial law firm in Nigeria called, Fred-young & Evans LP. We are experience in start up business in Nigeria. We are glad and willing to assist you with your business expansion in Nigeria and we have no doubt in our hearts that it will be a worthwhile experience.

Please contact us on emmanuel@fredyoungandevans.com; info@fredyoungandevans.com and mobile number +234 8034912096 for more details.

We look forward to hear from you.

Emmanuel Ekpenyong Esq. MCIArb. (UK)