Top News Story
07/03/2014 16:41:33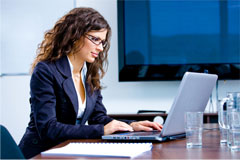 The commercial partner (the company you deal with when applying for a UK visa) may be changing.

Hi allSlovakia is the perfect location to start up a business with great export potential and reaching millions of new customers. Please view our website www.successconnect.net or contact us on info@successconnect.net for more information and comprehensive advice.ThanksMira

Total Posts: 3 Last post by risyhursift

Hello EveryoneI would like to invite anyone who is considering making money in Poland, to visit our website. offers a wide range of services such as:Polish market research, Business setup in Poland, registration or sales of ready-made companies administrative support, legal and accounting searching for business partners exporters and importers. provides a tailored solution to e

Total Posts: 11 Last post by risyhursift
News - Spain
Spain 25/03/2013 18:40:59

Spain 25/03/2013 18:27:53

(Application to NIE for individuals and companies)

Trading in a foreign country can become a difficult task. The Spanish market is no exception. Good knowledge of the legal system is needed in order to succeed with your venture.