Top News Story
01/09/2014 17:43:50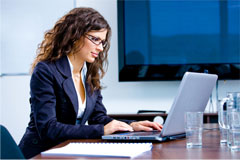 So you've made up your mind: your company is going to expand internationally!!

Hi there, I am interested in starting a Spanish Import Business. I would like to import spanish food products like wine, meats, cheeses and more. I am trying to figure out where to start doing research for this. What types of information should I be looking for? What are the potential import tax implications? How would I start to find networks for this? Financing tips?Thank you very

Total Posts: 3 Last post by cchicken

At present we are doing research on Exporting companies from Hong Kong, so for the research purpose we are in need of list of exporting companies from Hong Kong Can you help us on this assignment ? Can you provide list Exporting companies from Hong Kong with contact details ?

Total Posts: 1 Last post by cchicken
News - New Zealand
New Zealand 16/03/2009

Skilled Worker applicants will now find a much vaster range of career options to choose from, opening a door of opportunity for migrants who may have struggled to qualify in the past.

There have been a number of changes to visa legislation in New Zealand over the last 18 months which were intended to make the process of applying for visas much more straightforward and clear for applicants.