If you are in need of immediate cash with bad credit score. Loans for bad credit Uk is the reliable option for your immediate money requirements and Get these Loans for bad credit from direct lenders is not a big problem anymore.https://fleetquid.co.uk/loans-for-bad-credit-uk.php

Total Posts: 1 Last post by harrywilson

I would like to develop a new business in Australia, I have found a company called "Polyglot Group", which is supposed to be specialised in giving package to expand or start business in foreign countries and especially in Australia. I was wondering if anyone has had any experience with the company and could give me some reccomendations? Thank you for your responses,Pentcheff

Total Posts: 1 Last post by Pentcheff
Malta >
Ask the Experts: Siôn Taylor

Ask the Experts: Siôn Taylor
Notary Expert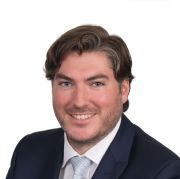 Notary Expert
As a partner at De Pinna, I work for a wide variety of UK-based individuals and businesses ranging from start-up entrepreneurs to FTSE 100 companies, all needing documents verified for many different purposes overseas. It takes 10 years to qualify in my role as a specialist multi-lingual "scrivener notary", so you can tap into a lot of experience and know-how by calling me, which should save you time and stress when preparing formal documents you need to rely on in another country.
My aim is always to quickly understand what documents you need verified, the jurisdiction and the situation you are dealing with, so that we can get the documents you need verified (notarised, legalised and/or apostilled) as efficiently as possible. You need to be confident they will be delivered on time and that they are 100% reliable when you need to use them when you are outside the UK.
Working in the centre of London in one of the largest and longest-established notary and translation practices puts me in the best possible position to help you with notarisation and legalisation of documents for use in just about any country outside the UK. We are in regular contact with the Foreign & Commonwealth office (FCO) and all the nearby consulates for countries around the world that you are likely to deal with. Our in-house messengers routinely deliver documents to them by hand, so I am in constant touch with their varied and often-changing requirements.
The best first step is always to call me - or to email me the documents you have in mind first to siont@depinna.co.uk and then call me - on 020 7208 2905. I will discuss what you need to do from there, with no obligation.
020 7208 2905
Siôn has not been asked any questions yet. Why not be the first?