Denmark
Experts for Denmark
Are you an individual businessman or a business organisation that wishes to expand in business ??, we offer financial instrument such as BGs, SBLCs,MTNs, LCs, CDs and others on lease and sales at a rate of 4%+2% of the face value and reasonable conditionfrom a genuine provider. You are at liberty to engage our leased facilities into trade programs as well as in signatory project(s) such as Aviatio

Total Posts: 1 Last post by silverbestrebello

Are you an individual businessman or a business organisation that wishes to expand in business ??, we offer financial instrument such as BGs, SBLCs,MTNs, LCs, CDs and others on lease and sales at a rate of 4%+2% of the face value and reasonable conditionfrom a genuine provider. You are at liberty to engage our leased facilities into trade programs as well as in signatory project(s) such as Aviatio

Total Posts: 1 Last post by silverbestrebello
Denmark >
Ask the Experts: Pernille Thaulov

Ask the Experts: Pernille Thaulov
Denmark Accounting, Payroll & Taxation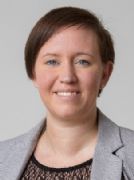 Denmark Accounting, Payroll & Taxation Expert
Pernille is specialized within establishment of legal entities in Denmark, bookkeeping, payroll, accounting, and taxation
Accountor team of consultants to assist you: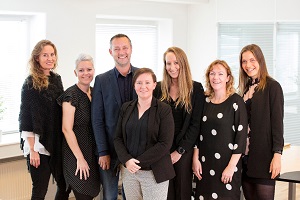 Main areas of expertise

Highly experienced within accounting and auditing.
Assistance to current customers, both in start-up phase and ongoing financial assistance afterwards.
Expertise in taking over an existing financial function – successfully managing the transition to an outsourcing solution.
Analysis of needs and focus on optimizing – for the benefits of both the customer and our team.
Guidance regarding Danish rules and regulations concerning VAT, taxes and daily operation of a company.
Preparation of annual report, tax return and filing with the authorities.
Management of team of professional consultants with different areas of expertise, including daily bookkeeping, monthly reports, budgeting etc.
Our services are electronic, and the cloud-based system that we use makes it easy for the customer to access all data – from everywhere. You can approve invoices directly in the system, and all necessary information needed to run the financial part of your business is available online. As a manager you will always be updated on the financial status regardless of whether you are in Denmark or abroad.
You will always have an expert – and the back-up of an expert team - close to you, as all customers have their own dedicated consultant(s) to take care of their business.

Contact Pernille if you have questions or need assistance

Do not hesitate to contact Pernille if you need assistance related to starting business in Denmark.

Pernille and her accounting team can assist you in all aspects of establishment, making sure that you adhere to local rules and regulations and get a smooth start-up.

In addition, Pernille's team will be happy to help you in regards to your bookkeeping, accounting and payroll tasks. Accountor has extensive experience in managing financial functions for foreign companies doing business in Denmark. Some customers outsource all financial and related tasks to Accountor – others outsource part functions. Contact us for any questions – and we will be happy to help you.
+45 44 34 50 00
how to start business in world wide countries of australia,belgium,canada,austria,denmark,paris.france.saudia arabia,uk,europe,germany,sri lanka,mayamar,south africa,norway ,italy,switzerland,bahrain,kuwait,iran,etc. leather goods,men and ladies shoes,slipper,riding boots,Indian all types Rice,indian pulses,Indian potatoes chips,Arabian men dress all types clothes,horse equestrian.dog accessories,ladies leather hand bags,leather fancy belts,Sandal wood dust perfumes,cotton kids clothes,Arabian gents clothes,ladies cotton girls embroidery scarf, ladies suits embroidery;Hamdard medicine,china steel chair,three sitter,sofa set,steel furniture,steel table,school chairs,school combo steel set,wooden furniture Thanks with Regards! Alhaj Abdurrahman from--Kings horse exports 130/315 -ajit ganj-kidwai nagar-kanpur-208023 uttar pradesh-india Mobile:0091-9305648492-8081552225 EMAIL--- KINGSINT786@GMAIL.COM Question from Anonymous on 09/09/2017

Pernille says:

Hi Alhaj Abdurrahman,

Thank you for your request.
I would be able to help you with start up in Denmark.
Hopefully you are able to find assistance with the other countries.

Let me know in more detail about your existing Company, and what you would like to establish in Denmark.

Best Regards,
Pernille Thaulov