Top News Story
28/07/2014 11:00:45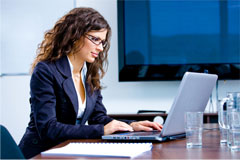 This new guide is essential reading for anyone interested in using offshore tax planning techniques to legally reduce UK taxes.

We are an established law firm with over 15 years of experience and have been advising on matters related to starting a new business venture or any commercial activity in Kuwait.If you want any information about having an agency agreements, contracts, joint ventures, etc. please contact us.

Total Posts: 3 Last post by aleksey54

hi can anyone tell me who are the best people to approach for information on starting a business up in cyprus. e.g. solicitor, estate agent. ect. i run a business here but want to start one from scratch in cyprus, in the leisure side of things. thanks charlie

Total Posts: 4 Last post by aleksey54
News - Ireland
Ireland 26/03/2013 18:17:54

Sixteen Northern Ireland companies are visiting Estonia, Latvia and Lithuania, from 24-29th March to explore business opportunities.

Ireland 20/03/2013 09:32:48

Secretary of State addresses British Irish Chamber of Commerce Annual Conference

Ireland 12/03/2010 10:29:54

Last year, the Irish Government introduced a tax relief on the costs of acquiring intellectual property through business or companies trading in this jurisdiction.