Top News Story
01/09/2014 17:43:50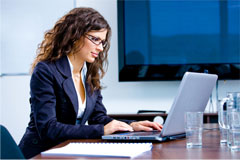 So you've made up your mind: your company is going to expand internationally!!

Hi there, I am interested in starting a Spanish Import Business. I would like to import spanish food products like wine, meats, cheeses and more. I am trying to figure out where to start doing research for this. What types of information should I be looking for? What are the potential import tax implications? How would I start to find networks for this? Financing tips?Thank you very

Total Posts: 3 Last post by cchicken

At present we are doing research on Exporting companies from Hong Kong, so for the research purpose we are in need of list of exporting companies from Hong Kong Can you help us on this assignment ? Can you provide list Exporting companies from Hong Kong with contact details ?

Total Posts: 1 Last post by cchicken
News - Ireland
Ireland 26/03/2013 18:17:54

Sixteen Northern Ireland companies are visiting Estonia, Latvia and Lithuania, from 24-29th March to explore business opportunities.

Ireland 20/03/2013 09:32:48

Secretary of State addresses British Irish Chamber of Commerce Annual Conference

Ireland 12/03/2010 10:29:54

Last year, the Irish Government introduced a tax relief on the costs of acquiring intellectual property through business or companies trading in this jurisdiction.